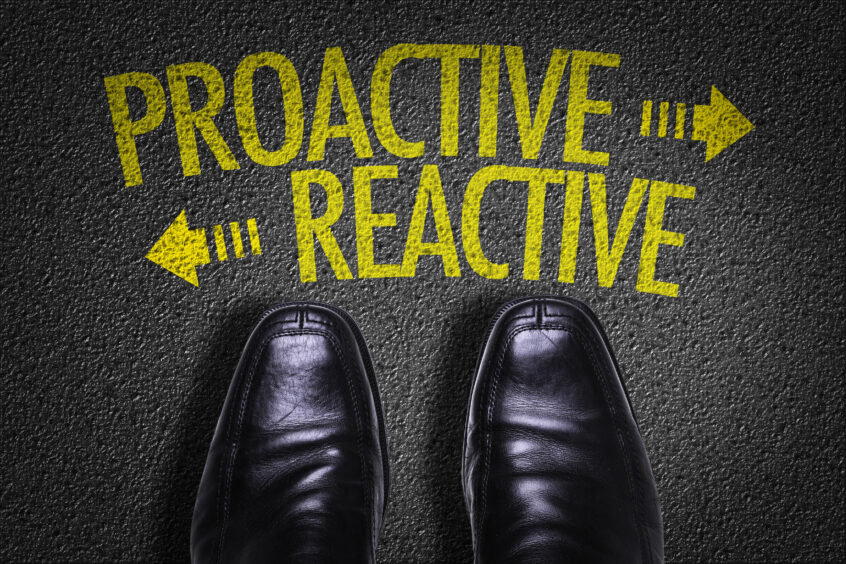 In this weekly roundup, we explore current trends in the business environment and the emerging responsibilities that ought to be factored into corporate decisions.
Sceptical consumers get further protection from greenwash
The shift to an environmentally mindful global economy will somewhat depend on widespread change in consumers' behaviour. Corporate initiatives and government policies can only progress so far if everyday citizens refuse to accept them.  
Fortunately, it seems that many individuals are on board with making these shifts. According to a recent poll conducted by the UK's Department for Energy Security and Net Zero, at least 81% of people are fairly or very concerned about climate change. Just over 70% have little confidence that the country will achieve its net zero target by 2050, a number that may well have risen following the latest decisions from Westminster, but 84% hold the belief that individuals can help make a difference. 
Of course, people can only form their decisions based on the choices available and the information they have. Now more than ever, companies are expected to offer sustainable options, backed by substantiated evidence.  
Just this week, the EU has agreed to a ban on generic environmental claims without proof of corresponding performance. It has also introduced new rules around advertising unnecessary replacements, making claims based on offsetting schemes, and presenting products as being particularly durable or easy to repair. 
This crackdown on greenwashing is not unique to the EU. From the UK to Australia, similar regulations are being introduced. The acceleration of this trend has been highlighted further this week, with the EU's announcement being followed the very next day by the US' adoption of a final rule on how funds must be invested before they can be described as sustainable. 
For many companies all over the world, these increasingly stringent regulations may be seen as a worrisome burden. Indeed, the consequences of misleading marketing can be severe, with KPMG revealing this week that over half of UK consumers are prepared to boycott greenwashing brands.  
Rather than hiding their efforts or declining to engage altogether, businesses ought to review their communications and ensure that they are as transparent as possible on what they are doing and where their progress is lacking. 
Proactive measures as drivers of behavioural change
With clear communication, companies can take a more proactive approach in driving behavioural change. They can offer more sustainable choices while educating people on exactly how their results are achieved. By transparently sharing their progress, they may be able to justify higher prices, build up their following, impress their shareholders and encourage the public to demand the same action from their competitors. 
The difference between reactive defences and proactive strategies can be enormous. Taking the UK's largest supermarkets as an example, we see the barrage of criticism directed towards Tesco (LON:TSCO) for its alleged links to deforestation. Tesco's name has been splashed across British headlines accompanied by angry accusations that its ambitious promises have not been kept.  
Sainsbury's (LON:SBRY), meanwhile, has just released its 'reduced carbon beef' range. Having developed the new products over the course of a decade, Sainsbury's appears to be able to back up its claims. Rather than just slapping out an appealing label, the retailer has committed to consistently gathering data that can verify its approach. The initial range has been independently studied, providing a detailed analysis of the methods used to reduce the beef's carbon footprint by 25% compared to the industry average. 
Beyond expanding their product offering to give consumers more sustainable options, companies can encourage behavioural changes in the ways that their goods are being used. The fashion industry, notorious for its accelerated model of producing low-cost garments that are quickly discarded after only being worn a handful of times, provides the perfect example. 
This week alone, Pangaia has launched a resale platform while Otrium has rolled out a repair and refurbishment programme. Acknowledging the footprint of repeated returns, H&M (STO:HM B) has become the latest fashion major to introduce charges for items posted back to its warehouses. The move follows similar measures brought in by competitors including New Look, Boohoo (LSE:BOO)  and Next (LSE:NXT). Although it is most likely driven by rising delivery and processing costs, it could incentivise customers to purchase more wisely. 
Stepping up to the challenge of phasing out fossil fuels
Evidently, companies have an almighty role to play in delivering a sustainable future. But are there some things for which they should not be responsible? 
Earlier this week, Climate Action Tracker released a report on the phase out of fossil fuels. Despite some small signs of progress, it concluded that none of the 16 countries it studied are on track to transition in line with all scientific benchmarks of what must be done in order to avert a climate catastrophe. 
The very same day, the We Mean Business Coalition launched its latest campaign. 'Fossil to Clean' calls on businesses to play their own role in ending the use of oil, coal and gas. Companies are invited to adopt a set of core principles, communicate their progress transparently and leverage their influence over national governments. 
This raises an important debate on responsibility. It could be argued that such major commitments ought to be pursued by those at the highest level of authority. All over the world, countries have made promises that they do not appear to be keeping. Businesses should not have to fill this gap on their own, but their collective power cannot be ignored. 
As things currently stand, a small minority of industry players are actively lobbying against policies that would help to deliver the net zero transition. The Intergovernmental Panel on Climate Change has previously described their influence as being among the key reasons for a lack of global progress, highlighting the danger of misalignment. If the larger majority of companies were to take the opposite stance, they may well be able to sway this worrying trend. 
By working in harmony with government bodies and financial institutions, businesses could play a critical role in driving transformative change. Now is not the time to be shirking responsibility, shifting the blame or staying in the shadows. Now is the time for ambitious, collaborative action.