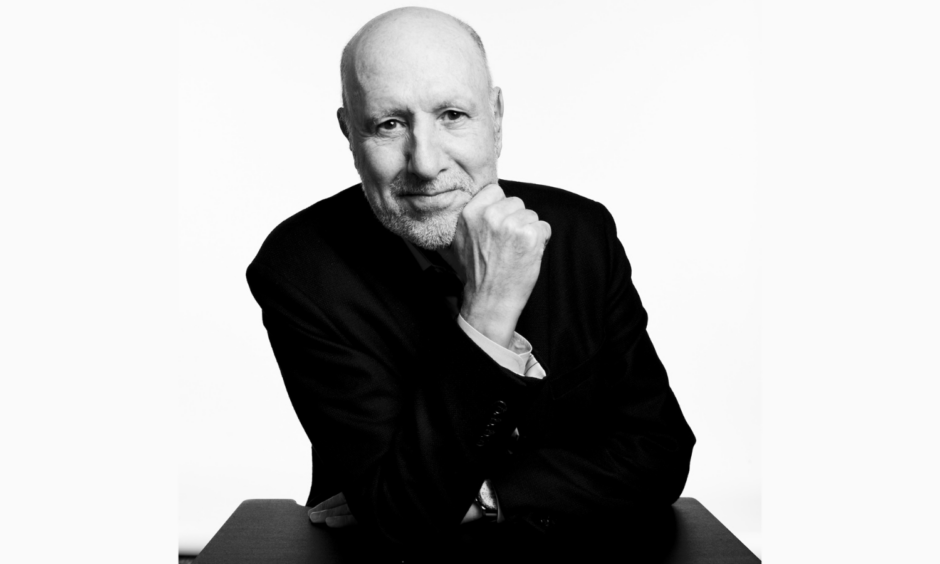 Speaking to SG Voice, Dr Yossi Sheffi, global supply chain expert and Director of the Massachusetts Institute of Technology (MIT) Center for Transportation and Logistics, explores how small and medium-sized enterprises (SMEs) can address supply chains in their sustainability strategies.
Supply chains play a key role in determining the impact of a product but their complexity adds to the sustainability challenge.
It is typically more difficult for SMEs to focus on sustainability because they lack the human resources bandwidth to invest in the subject, which also applies to their value chain.
By focusing on innovation and collaboration, SMEs can improve their sustainability profile.
Supply chains play a key role in determining the impact of a product, as they encompass every stage of its life, from the sourcing of raw material to its end-of-life disposal. Their sustainability journey, however, is made particularly challenging by their complexity: a company is likely to have several suppliers and each of them will have their own. 
According to McKinsey, for example, an auto manufacturer has around 250 tier-one suppliers, rising to 18,000 across the full value chain. Similarly, aerospace producers have an average of 200 tier-one suppliers and 12,000 across all tiers. Technology companies would have 125 and 7,000 in those categories, respectively. 
On the road to net zero, however, a company needs to address its Scope 3 emissions, which account for two-thirds of the average corporate footprint. Stakeholders, especially investors, are pressuring companies to focus on their supply chains, according to the MIT Center for Transportation and Logistics' State of Supply Chain Sustainability report.
Challenges and advantages for SMEs
According to Dr Sheffi, it is typically more difficult for SMEs to focus on sustainability because they lack the human resources bandwidth to invest in the subject. This is because, often, they rely on tight profit margins and a continuing focus on "staying alive". The management is unsure of the benefits and, since they are small, they fly "under the radar" of large institutional investors who are pushing bigger players.
"When they decide to do it, they have the advantage of being able to move faster than bigger enterprises, due to the faster decision-making process and lack of bureaucracy. "Furthermore, by becoming more sustainable they can raise their profile, as compared to other SMEs, when serving large customers," Dr Sheffi cautions.
"Since they are not in a position to pressure their suppliers, they can focus on their own operations – minimizing waste, minimizing water usage, routing delivery trucks to minimize emissions, etc. For example, truck routes can be planned so that the heavy loads are delivered first."
SMEs may also have an advantage in that workers can be very responsive to management's sustainability effort, feeling more connected to the company as compared to workers in larger enterprises. Thus, asking for ideas and local efforts "can pay dividends", he adds.
A look at the technologies
Dr Sheffi's colleague, Josué Velázquez, has established the Low-Income Firm Transformation Lab, which is part of the MIT Center for Transportation & Logistics. The lab's mission is to increase the survival and growth of micro and small enterprises (MSEs) in developing countries, specifically by improving their supply chain management capabilities.
The lab works in Mexico City and other Latin American cities to provide these small enterprises with specially developed, (very) simple-to-use inventory and order management systems as well as supplier communication tools.
"These small enterprises are, by and large, not productive, and their frequent demise involves significant economic and social costs," Dr Sheffi notes.
"[The lab] focuses on digital tools for effective cash management to ensure the MSEs' viability and growth, enabling them to offer simple e-commerce, tracking and tracing, digital procurement, and customer segmentation. Of course, making it easy to use such tools requires sophisticated methodologies."
Overall, for smaller companies, any technology that reduces energy consumption can help because it aligns emissions reductions with cost reductions. This includes electric vehicles, renewable power and smart grid software, among others.
Local versus global
While many industry experts believe that local supply chains are more sustainable, Dr Sheffi argues otherwise.
"Local supply chains are necessarily more expensive due to the lack of scale; they are subject to existential risk if they operate in a single country that suddenly has a problem, and they are not always more sustainable. One has to do a full life-cycle analysis in order to determine what is best. For example, flying flowers from Costa Rica to the US involves less emissions than glowing flowers in a US greenhouse which requires a lot of energy to keep the temperature right, while it is natural in Costa Rica."
Indeed, he notes a lack of cross-sector collaboration when it comes to supply chain issues, unlike during the pandemic, when "companies collaborated to an astonishing extent, including with direct competitors in solving problems such as lack of workers and equipment, vaccine development, reformulating products on the fly when ingredients had to be substituted."
There have been examples of sector-wide calls to commit to sustainability targets, such as in pharma and fashion, but much more needs to be done to ensure synergy across different industries. This may soon change as more businesses grow aware of the importance of this issue. In September 2023, the We Mean Business Coalition launched the 'Supplier Cascade', a practical approach to decarbonising corporate supply chains by spurring collaboration and dialogue.
SGV TAKE
While there isn't a 'one size fits all' solution for SMEs, they can start to address sustainability across their supply chain in small, incremental changes, and by sparking conversations with their suppliers without pressuring them. With major corporations and governments increasingly focusing on sustainability credentials in their procurement, the change is likely to reverberate across companies of all sizes. Initiatives such as the Supplier Cascade will likely accelerate efforts to achieve positive impacts.