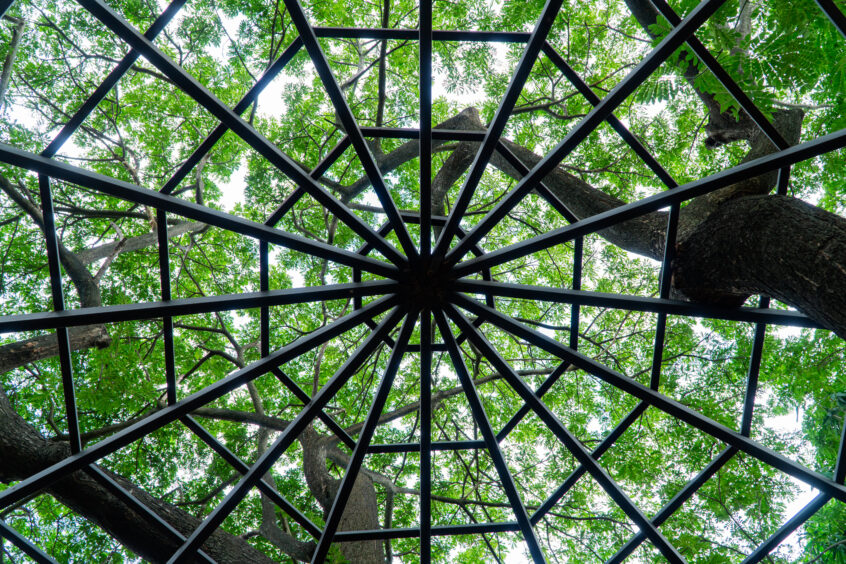 The World Economic Forum (WEF) has launched an innovation challenge to call for global businesses to commit to producing and purchasing near-zero emissions steel by 2030.
The Challenge is calling for submissions from companies pledging to purchase near-zero steel and companies ready to supply it. 
The steel industry is responsible for at least 7% of global CO2 emissions and is the largest industrial consumer of coal.
As such, it is crucial to optimise production technologies to be less carbon-intensive to be on track for global net zero goals.
The Near-Zero Steel 2030 Challenge will be sponsored by the WEF's First Movers Coalition (FMC), the WEF's flagship decarbonisation initiative and an alliance of global companies using their purchasing power to boost innovative clean technologies and reduce emissions across seven hard-to-abate industrial sectors accounting for 30% of the world's carbon footprint, including steel.
Members of FMC that signed up to purchase near-zero steel for at least 10% of their steel purchases include General Motors (NYSE:GM), Ford (NYSE:F), Volvo (NASDAQ:VOLV B), Mahindra (NSE:M&M) and Ørsted (CPH:ORSTED). The UK, US and Australian governments are also signed as partners of the coalition, which was first launched in Glasgow at COP26. 
Nancy Gillis, programme head of the FMC, said: "We want near-zero steel suppliers to know that there is a market available for their product by 2030. We also seek to connect steel suppliers with innovative new technologies to support their decarbonisation. The challenge's focus on both the supply and demand sides will help to accelerate the scale-up of innovative clean technologies and progress the steel industry towards net zero emissions."
Under the challenge, the Coalition will integrate the demand and supply sides of the steel industry by connecting businesses interested in purchasing near-zero steel with companies that have the interest or capability to produce it. It will also connect steel suppliers to climate tech companies specialising in enabling technologies such as hydrogen, renewable energy and carbon capture. 
The challenge is set to run on the Greenhouse Challenge Platform of Greenhouse, an Australia-based climate action platform and ecosystem that connects climate tech innovators to investors, academic experts, corporate partners and other organisations. The platform forms a marketplace for running thematic challenges focused on addressing climate change. Supporting partners of the challenge include ResponsibleSteel, RMI, Boston Consulting Group, and Deloitte. 
What is 'near-zero steel'? 
Near-zero steel refers to steel production with significantly reduced emissions compared to traditional steelmaking processes. 
Steel alone contributes to between 7-9% of global CO2 emissions and involves carbon-intensive production technologies such as the Blast Furnace-Basic Oxygen Furnace, which can produce up to two tonnes of CO2 per tonne of crude steel. The sector is also the largest industrial consumer of coal globally, which satisfies over 75% of its energy demand: it is used to create heat and to make coke, which is crucial in the chemical reactions that turn iron ore into steel.
Mark Rowland, chief collaboration officer of Greenhouse, said: "Near-zero steel has the potential to drastically cut down global greenhouse gas emissions. But for that to happen, we need to create the technology and commitment to get on board." 
In fact, more than 160 million tonnes per year or over 10% of crude steel demand must be met by near-zero emissions primary steel plants for steel to be on a credible 1.5°C pathway. This is according to the 2022 Net-Zero Steel Initiative's (NZSI) Sector Transition Strategy by the Mission Possible Partnership, a global movement of climate leaders and companies working for industrial decarbonisation across heavy industry and transport sectors. The current world demand is around 1.8 billion tonnes.
At NYC Climate Week in 2022, over 200 industry leaders signed up for decarbonisation efforts through these 'Sector Transition Strategies', including Companhia Siderurgica Nacional (NYSE:SID), Liberty Steel, SSAB (STO:SSABA), Rio Tinto (LSE:RIO), Tata Steel, Thyssenkrupp (ETR:TKA), ArcelorMittal (NYSE:MT) and Vale (NYSE:VALE). 
Decarbonising the world steel industry 
Technologies such as hydrogen-based steelmaking and carbon capture and storage for existing blast furnaces are key pathways to reducing emissions in primary steelmaking. A report published by the Join Research Commission in June 2022 details that, although the EU steelmaking industry is now focussing on hydrogen-based steelmaking to reduce emissions, there is a funding gap in the commercialisation of breakthrough technologies. 
The challenge is that net zero steel can initially cost more than steel made with conventionally polluting technologies. For example, replacing coal with green hydrogen would increase steel prices by a third, according to the European Parliamentary Research Service's Scientific Foresight Unit. By 2050, the increase is expected to be less than 15% of the average steelmaking cost.
As steel forms only a portion of the total costs of goods, however, only minor increases to the prices are expected, which is considered manageable by the NZSI. For example, even in 2030, cost increases are estimated at only 0.5% for passenger cars to 2.1% in construction, and are projected to fall significantly later.   
It also marks over one year since over 40 world leaders signed the Breakthrough Agenda of COP27 to scale the deployment of clean technologies, and established near-zero emissions steel as the preferred choice in global markets, with efficient use and near-zero emission steel production established and growing in every region by 2030. It comprises 25 collaborative actions on sectors including steel to be delivered by COP28, and includes developing common definitions for low-emission and near-zero-emission steel.
SGV TAKE 
The challenge holds not only several global steel companies committed to reducing steelmaking emissions, but also sends a demand signal to the industry that incentivises new links between low-emissions steel suppliers and steel companies. This is a step in the right direction to encourage the shift away from coal-intensive steel production and reduce reliance on fossil fuels. It can also help catalyse the required transition to green hydrogen and renewable steelmaking to be on course to meet the 1.5°C target.