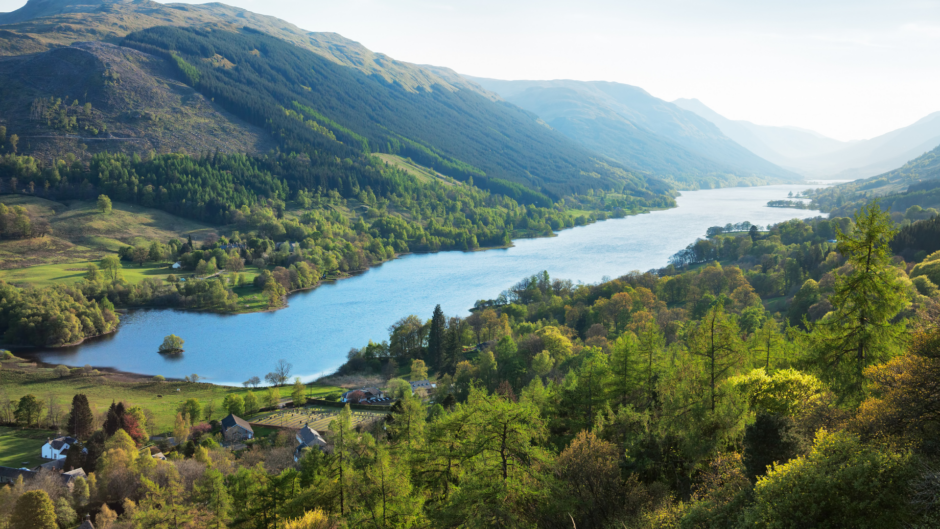 From decarbonising steel to unmasking the issues with carbon removals, in this weekly round-up we explore the latest developments regarding corporate initiatives, sustainability reports and key industry updates.
Hard-to-abate sectors and the decarbonisation challenge
A major challenge in the corporate world is financing and implementing the transition for the hard-to-abate sectors. Green hydrogen is considered a key fuel to support it, but a challenging economic backdrop means a timely rollout of policy support is needed to deliver investments, according to the International Energy Agency. The momentum is growing and interest is unwavering, but installed capacity and volumes remain low as developers wait for government support before making investments.
Meanwhile, the United Nations Conference on Trade and Development has called for a "just and equitable transition" to a decarbonised shipping industry, highlighting the pressing need for cleaner fuels, digital solutions and an equitable transition to address the sector's emissions and regulatory uncertainty. The shipping industry accounts for over 80% of the world's trade volume and nearly 3% of global greenhouse gas emissions, but the transition will come with a hefty bill: decarbonising ships will cost $8-28 billion per year by 2050, plus $28-90 billion to develop infrastructure for 100% carbon-neutral fuels by 2050.
Some companies are doing it on their own. This week, fusion power company Helion and Nucor Corporation (NYSE:NUE), the largest steel producer and recycler in North America, clinched an agreement to develop a 500 MWe fusion power plant at a Nucor steel manufacturing facility in the US. The scope is to accelerate the future of clean energy in the industrial manufacturing sector.
Similarly, Brazilian mining giant Vale (NYSE:VALE) signed a memorandum of understanding with the Port of Açu to explore a potential 'mega hub', to produce hot briquetted iron (HBI) using the direct reduction route. It proposes the use of HBI, mostly used in electric arc furnaces, as partial burden in blast furnaces, reducing greenhouse gas emissions and increasing steelmaking productivity without needing to substitute existing assets, such as the blast furnaces and steelworks. The pair said that using HBI in this type of furnace will enable a smoother decarbonisation process for the Brazilian steelmaking industry.
SBTi opens call for evidence on carbon credits
The Science Based Targets initiative (SBTi) has opened a Call for Evidence on the Effectiveness of the Use of Environmental Attribute Certificates in Corporate Climate Targets, to help the corporate climate action ecosystem understand whether carbon credits can be a credible part of decarbonisation strategies.
Alberto Carrillo Pineda, chief technical officer of the SBTi, said: "There are different opinions about the effectiveness or ineffectiveness of various environmental attribute certificates in driving impact when incorporated into corporate climate targets."
"As a science-based organization, we firmly believe that the use of these instruments must be grounded in robust and objective evidence. In pursuit of this goal, the SBTi is initiating a call to collect, synthesize and analyze the available evidence on this subject."
It also published the results of a public consultation on Beyond Value Chain Mitigation (BVCM), which includes purchasing carbon credits but requires a clearer definition of best practices. Among tens of questions across nine topics, 49% of respondents felt that the SBTi should maintain the definition of BVCM, with fear of greenwash accusation and lack of a credible BVCM claim were cited as the top barriers preventing BVCM
investment.
Carbon removals and temporary storage "hamper effective climate action"
Finally, this week non-profit Carbon Market Watch (CMW) published two complementary reports on the role of carbon removals and temporary carbon storage in the hierarchy of climate action. Examining global policy frameworks, it found that emission reductions should be the urgent priority, but in most of the frameworks assessed carbon removals are undermining that principle. The research showed that a sufficiently robust definition of CO2 removals is missing from each policy framework, with none setting comprehensive, separate and legally binding targets. "This is a weak and inadequate starting point", CMW said.
For carbon removals to maximise their benefit to the climate, carbon needs to be stored away for at least the time CO2 survives in the atmosphere. Some policymakers and businesses, however, are convinced that temporary carbon storage can provide the same benefits to the climate as emissions reductions. Danny Cullenward, a Senior Fellow with the Kleinman Centre for Energy Policy at the University of Pennsylvania, said: "These activities can be beneficial, but they fall short of the permanent impacts of carbon dioxide emissions and should not be used as carbon offsets."
"To reduce peak temperatures, temporary carbon storage must also last a long time — perhaps a century or more, depending on how rapidly the world reduces global greenhouse gas emissions."