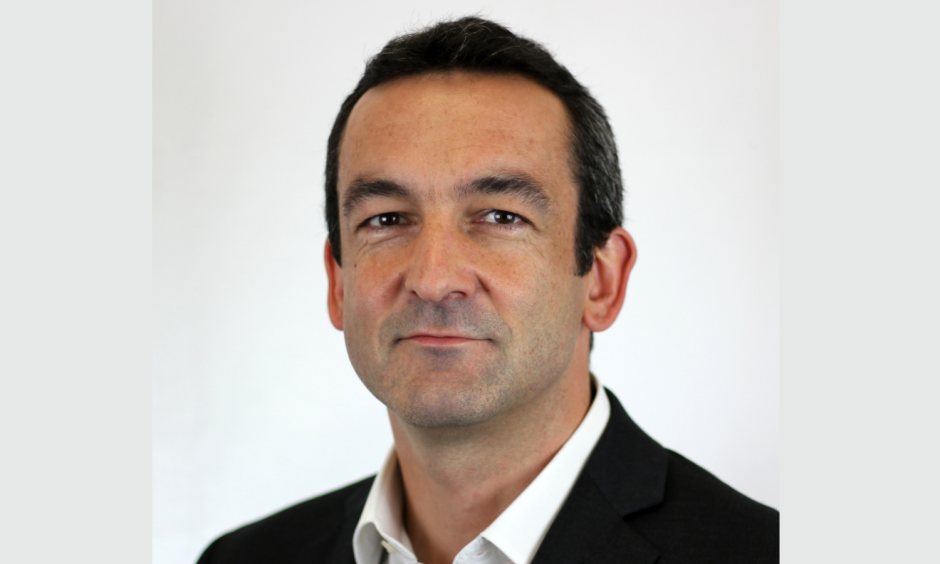 Effective climate transition planning, a vital tool in this journey, remains underutilised in the business world. Stuart Lemmon, chief executive at EcoAct, explores the concept, challenges, and potential benefits of climate transition and how companies can implement it into their business plans.
There is an urgent need for businesses to adopt effective climate transition plans, with only 0.4% having one in place currently. 
Effective planning requires a holistic approach, considering sustainability beyond decarbonisation, including biodiversity, sustainable land and water management, and climate-related risks. 
How those who lead the way in transformation, transition planning and net-zero, will stand out to investors, customers, employees, and legislators alike, while those who fall behind are likely to deeply harm their ability to do business in the future. 
Last month's United Nations Climate Ambition Summit provided us with positive evidence that a meaningful number of countries, legislators and businesses are well down the road of aligning their policies and practices with keeping the Paris Agreement goals alive.
However, this positivity is restrained by the absence of the world's biggest carbon emitters, including the US and China. This comes at the same time as UK Prime Minister, Rishi Sunak, announced a scaling back of policies designed to help the country cut carbon emissions to net-zero by 2050.  
Given the scale of the challenge we are facing, this lack of engagement with the environmental transition is deeply concerning. We know that time is not on our side. This year has been a record-breaking one for all the wrong reasons. Global air and ocean temperatures reached new record highs, and heatwaves, fires and floods have destroyed lives and livelihoods on an unprecedented scale.  
Whether we engage with it or not, the transition must and is happening. Only an urgent transformation of the very foundations of how we think about and conduct business will avoid climate disaster and ensure a liveable and sustainable future for all.   
Lost in transition
A critical step to achieving this will be the widespread deployment of effective climate transition planning. This is a concept that has been around for some time in the net-zero space but is very quickly becoming a must for any responsible business to have in place.  
What is a transition plan? Put simply, according to CDP, a climate transition plan is a time-bound action plan that clearly outlines how an organisation will pivot its existing assets, operations, and business model towards a trajectory that aligns with the latest and most ambitious climate science recommendations. 
So, how close is the business community to widely adopting this essential step? The truth is, we remain a long way off, despite a growing number of corporate climate pledges and targets, the long-sighted and holistic planning needed to meet climate goals is painfully lacking. 
Even in the face of copious guidance and regulation, very few organisations have a credible transition plan. A 2022 CDP study found only 0.4% of responders had one. 
The lack of effective planning pointed to by this research isn't just another marker of the failure to make meaningful progress towards net-zero aims. Rather, it is a significant barrier to effective action and something that must be resolved for the fundamental transformation required to take place.  
Fail to plan, plan to fail
Fundamentally altering the inner workings of any business is going to be difficult, and achieving net-zero emissions is a complex challenge that cannot be solved with a single "one size fits all" approach. The plethora of economic, social and environmental factors to consider, means few businesses possess the expertise to effectively do it alone. But help is at hand and businesses which lack the resources in-house can tap into independent expertise to walk them through an effective process. 
Planning and executing
What does executing that planning process look like? In some ways, it's very familiar. Like any other business strategy, a climate action plan can't just be a wish list of commitments. It must clearly outline the actions that will be taken to achieve the end goal, as well as the evidence to prove that the goal has been reached, exactly as any other business function would.  
This starts with measuring the business' existing environmental footprint across Scope 1, 2, and 3 emissions. Based on these findings, the company can then set its targets in alignment with the latest standards and legislation and strategise to achieve these objectives. This ensures they are approaching this challenge from a position of real strength and knowledge, understanding how climate ambitions fit within a broader business plan.  
Only after this groundwork has been laid is it time to begin implementing the strategy. However, companies should not fall into the trap of expecting this to be a straight track to net zero from this point. The process must be adaptable to changing conditions and business leaders should be prepared to oversee several rounds of transformation on the journey to net-zero as the company, context and climate change around us. 
This also can't be a top-down roll-out. To be effective, transition planning must be adopted and utilised by every department in the company, just as any overarching business plan would. In many instances, this may run up against a significant skills gap, as few companies have the required skills running through the whole business. According to EY, for many companies finding the right talent and skills is a key blocker for climate action, this means that external support and upskilling are essential considerations. 
Carbon tunnel vision
Just as we can't become fixated on a single approach, we also can't afford to solely focus on decarbonisation. Initially, this may appear counter-intuitive. However, focusing solely on carbon ignores the interdependent nature of environmental issues and the broader sustainability agenda, from the protection of biodiversity, and sustainable land and water management, to the implications of climate change on people's lives.  
For this reason, it's crucial for organisations to take a holistic approach to assess the sustainability of their business models. Since 2015, legal cases related to climate change have more than doubled and businesses across various industries are heavily affected by climate change hazards, biodiversity collapse and climate-related risks.  
This ties in with the critical concept of double materiality, which adds a new dimension of looking at the organisation's environmental footprint, its contribution to GHG emissions, and its overall sustainability practices. By considering both financial and impact materiality within a climate transition plan, companies can assess their wider exposure to climate and environmental risks and their influence on the broader ecosystem. 
Given that climate change affects different regions and communities disproportionately, organisations should also incorporate the specific climate hazards and vulnerabilities of the local communities in which they operate, as well as understand the impact of a changing climate on their own workforce.  
Data for difference
This comprehensive thinking, planning, and execution must be underpinned by solid data, analysis, and the use of scientific targets to ensure the efficacy of each step of the process. This means that effectively unleashing the power of climate data analytics will be vital. 
For the largest businesses, supply chains often stretch to tens, or even hundreds of thousands of suppliers. When working with long and complex supply chains, accurately quantifying emissions profiles can prove highly difficult. This is where expertly applied data is a real game changer in the race to net-zero; by modelling diverse scenarios, forecasting the impact of potential measures, optimising resource allocation, and ultimately enabling the most effective decarbonisation and climate resilience strategies to be identified and applied.   
A data-driven approach unlocks hidden aspects and quantifies risks that may not be immediately apparent: hidden patterns in data come to light – helping to lay the foundations for business transformative action.   
A necessity for doing business
Clearly, this is a complicated story. Nobody said making fundamental changes to any business would be easy, but the prize for success is substantial. First and foremost, by ensuring a liveable and sustainable future for all. But beyond this, there is a serious competitive advantage to be gained.  
Those who lead the way in transformation, transition planning and net zero, will stand out to investors, customers, employees, and legislators alike, while those who fall behind are likely to deeply harm their ability to do business in the future as the economic costs of weather-related disaster have soared in line with temperatures. 
Ultimately, this will be a collaborative effort and every business needs to look beyond its own confines. Technology and innovation that can help others decarbonise must be developed and shared, and suppliers and customers must be engaged with real-world emission reductions as our collective aim.  
While most businesses may feel some reticence when looking at the complicated steps needed, this summer demonstrates that we have no more time to lose. For those who lack the in-house expertise, independent advisory and support is available to aid them in setting the effective transition plans which will drive their own, and the wider net-zero transformation. 
The opinions of guest authors are their own and do not necessarily represent those of SG Voice.