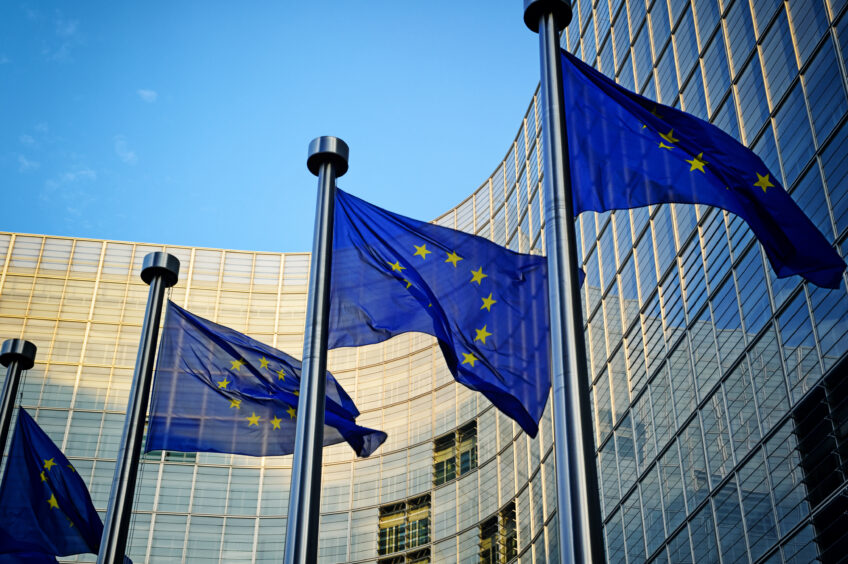 From EU legislation to consumer worries about greenwashing, in this weekly round-up we explore the latest developments regarding corporate initiatives, sustainability reports and key industry updates.
EU to crack down on F-gases
This week, the European Parliament and the Council provisionally agreed on strengthened rules to prevent 500 million tonnes of greenhouse gas (GHG) emissions from fluorinated gases (F-gases) and ozone-depleting substances (ODS) by 2050. Used in everyday life appliances, such as refrigeration and air conditioning, F-gases and ODS are highly potent, human-made GHG with some of the worst global warming potential, often several thousand times stronger than carbon dioxide.
Davide Sabbadin, deputy policy manager for Cclimate at the EEB, commented: "Today's win is a triple win. Firstly it is a win for the climate, due to F-gases' significant contribution towards greenhouse gas emissions in the EU. It is also a win for our health and environment, as F-gases are the primary source of dangerous PFAS 'forever chemicals' emissions in Europe. Finally, this is a win for Europe's green industry, which is home to the production of climate-friendly alternatives to F-gases: natural refrigerants."
Consumers are concerned about greenwashing
This week saw the release of Kantar's Sustainability Sector Index 2023, its flagship global study on consumers' sustainability concerns and behaviours. It found that worries about greenwashing are pervasive across all sectors; over half of respondents believe that brands are misleading when reporting their sustainability actions, even in 'born-good' sectors, such as electric vehicles or alternative meat products. The worst offenders were social media (60%), meat and meat products (58%) and clothing and footwear (57%).
Cleaning up apparel's supply chain…
The apparel industry's sprawling supply chain is rife with social and environmental issues. In order to address this, the Global Organic Textile Standard (GOTS) and the Hague-based UpRights Foundation have unveiled the GOTS Due Diligence Handbook for Certified Entities. It offers GOTS Certified Entities help in integrating due diligence processes into their operations, so that they can comply with regulation such as the German Supply Chain Law, French Vigilance Law, and upcoming EU legislation.
Meanwhile, Zara owner Inditex (BME:ITX) and the International Apparel Federation signed a framework agreement to drive significant transformation in the global garment industry through clear objectives and concrete lines of action. It paves the way for the development of projects that seek to improve working conditions, protect the environment, move towards circularity and promote transparency and traceability in the supply chain.
…and measuring Scope 3 emissions
Talking about the supply chain, measuring and eliminating its associated emissions is a real challenge for each sector. For example, the supply chains of FTSE 100 companies emitted 3 billion tons of CO2 last year, according to estimates released this week by INVERTO, a subsidiary of Boston Consulting Group, showing just how far the UK's biggest businesses still have to go in achieving net zero Scope 3 emissions. The top five emitters alone accounted for 86% of the total, while the top ten – including sectors such as oil & gas, mining and engineering firms – were responsible for 93%.
New technologies continue to emerge to address this challenge. Infosys (NYSE:INFY) and Economist Impact have developed a Value Chain Navigator (VCN) to help businesses understand and address their Scope 3 emissions through interactive tracking, tools and tailored recommendations. To learn more about the various Scopes, read our explainer.
Candy wrappers will be the real monster this Halloween
Rubicon Technologies (NYSE:RBT) has launched 'Trash or Treasure', a programme intended to reduce the waste accumulating around seasonal celebrations, starting with Halloween 2023. It will help schools, community organisations and small businesses reduce waste all year long by providing easy-to-assemble, mail-back recycling boxes which can be filled with discarded candy wrappers – which often end up in landfills – and returned via carbon neutral shipping provided by Rubicon's longtime campaign partner, UPS.
New tools for UK-based SMEs
The vast majority of UK businesses are small and medium-sized enterprises (SMEs) and, being the fabric of the country's economy, they also need to focus on sustainability – but often lack the resources to do so.
The High Value Manufacturing (HVM) Catapult has launched its pilot Manufacturing Energy Toolkit nationwide to support UK manufacturing SMEs with their energy costs, making processes more energy efficient, cutting their energy costs and greenhouse gas emissions while improving profitability.
Finally, innovation agency SHIFT has instituted a new scale-up programme of funding and support for London-based enterprises working to address the climate emergency. The theme of the first challenge is 'Natural Cities' and is intended for organisations working on a solution focused on East London's natural environment.