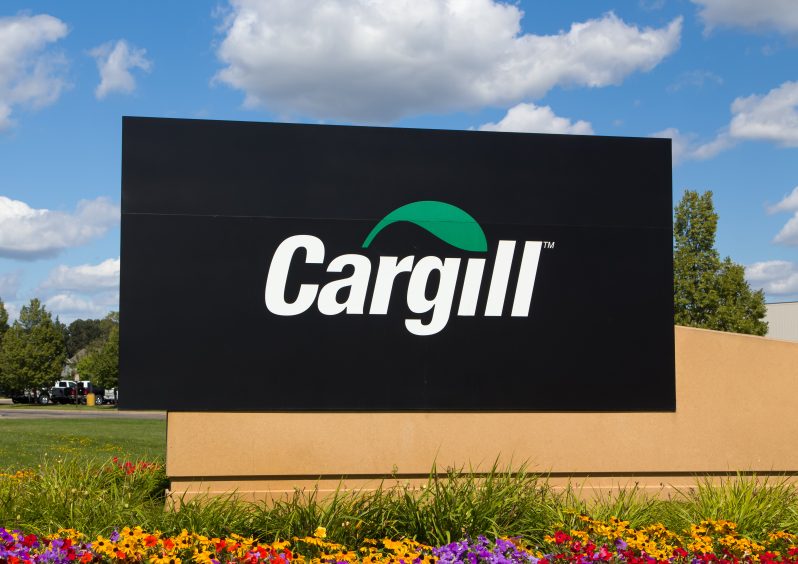 Cargill has been accused of blocking an ambitious agreement to ban deforestation and ecological disruption from soya supply chains. 
Cargill has been accused of pressuring its peers and lobbying EU officials to prevent further restrictions on deforestation.
Industry lobbying has been identified as one of the core reasons behind a lack of progress in climate policymaking.
Businesses ought to leverage their influence as drivers of meaningful action rather than as destructive forces.
As the largest private company in the US, Cargill holds an enormous amount of influence over the food and agricultural sector. According to Mighty Earth, a global advocate for the health of our planet, this power is not being put to good use.  
On the contrary, Cargill stands accused of blocking an ambitious agreement to end all deforestation and ecological destruction associated with soya supply chains. Having spent four months investigating the case, Mighty Earth has released a damning report of its findings. 
"A single company shouldn't be in the position of deciding the fate of the world's tropical forests and key ecosystems and biomes," warns Glenn Hurowitz, Mighty Earth's chief executive. "Cargill must put profits and bonuses aside and grasp the urgency of the global climate emergency." 
Landmark agreement ends with a fizzle
In 2021, 13 of the world's largest agricultural firms signed a Joint Statement committing them to developing a shared sectoral roadmap that would align their operations with the goals of the Paris Agreement. For the next year, they worked alongside the Tropical Forest Alliance and the World Business Council for Sustainable Development to create their landmark agreement. 
The roadmap was launched during the UN's COP27 convention on climate change, with 14 agricultural giants now taking part. Each signatory made a public commitment to reduce its emissions from land use by implementing traceability systems, disseminating a positive narrative around sustainable soya production and ending deforestation within the supply chain. Brazil's Cerrado savannah was identified as a priority ecosystem, as were the Amazon rainforest and the Gran Chaco. 
Notably absent, however, was an immediate ban on the sale of any soya product that could be linked to deforestation. Such a ban had been proposed in prior discussions and was widely considered a critical component of the roadmap's success. 
As one of the document's signatories, Cargill made its watered-down commitment in line with the rest. Gradually, the proposed ban was forgotten in favour of a promise to 'undertake best efforts' towards ending commodity-driven deforestation by 2025 at the latest. 
A culprit exposed?
It appears that the mystery behind the roadmap's dilution may now have been solved. Having conducted a thorough investigation, including several interviews with sources close to negotiations, Mighty Earth has reached some damning conclusions. 
"Mighty Earth found that fourteen of the world's biggest agribusinesses were set to agree a global deal ending deforestation and nature destruction linked to soy in the run up to COP27," says Hurowitz. "They were blocked by stubborn opposition from Cargill, which threw its considerable weight around, and ensured that the deal collapsed."  
According to the report, senior officials reported that Cargill had pressured its peers to backtrack on their agreement to end commodity-driven destruction by 2025. One official associated with the firm claimed that Cargill had prioritised revenues and executive bonuses over internal conversations about the need to achieve these goals. 
In addition to this testimonial evidence, the Mighty Earth team gained access to documents showing that trade associations favoured by Cargill had privately lobbied for a delay or weakening of new regulations. A document sent to the European Commission brazenly argued that the expansion of soya production made no contribution to the rate at which Brazil's forests are disappearing. 
Hurowitz disagrees: "You simply wouldn't see the forests and biomes of South America bulldozed at the same alarming scale and pace if Cargill hadn't sabotaged the world's biggest breakthrough on forests." 
The threat of industrial lobbying
The Cargill saga serves as an unpleasant reminder of the very real threat posed by industry lobbying. Although the system is designed as an avenue for companies to share their expertise, explain legitimate needs and provide evidenced reasoning that serves to create better policies, it is easily exploited for the sake of a profit-driven agenda. 
This abuse of the lobbying system too often results in the watering down of critical legislation for the health of our planet and all of its occupants. 
Oil and gas companies, for example, have lobbied against the EU's proposed methane regulation and supported measures to promote new exploration. Similarly, an analysis of lobbying against biodiversity policies revealed that around 89% of the policy engagement by major industry associations was aimed towards blocking progress. 
These unfortunate examples have led the Intergovernmental Panel on Climate Change to identify "opposition from status quo interests" as one of the primary reasons for a lack of progress in climate policymaking. While this may sound dramatic, we cannot afford to underestimate the influence of malevolent actors. 
Returning to the accusations against Cargill, what first appeared to be a minor change in wording may have resulted in irreversible negative consequences. Though it is impossible to accurately measure the positive impact that the undelivered ban could have had, it seems safe to presume that it would have had some effect. Without concrete agreements in place, however, rates of deforestation have reached record-breaking levels in priority areas including the Cerrado savannah. 
SGV TAKE 
Such deforestation is disastrous for all life on Earth, contributing to biodiversity loss and reducing nature's ability to provide critical services such as carbon sequestration, the cycling of water and nutrients – even the provision of corporations' beloved commodities. Still, there is a positive lesson to learn from Cargill's exposure. 
The case exemplifies the enormous amount of influence that companies wield. If this power can be harnessed for good, then businesses all over the world could lead the way in driving transformative action. 
Cargill has been contacted for comment.