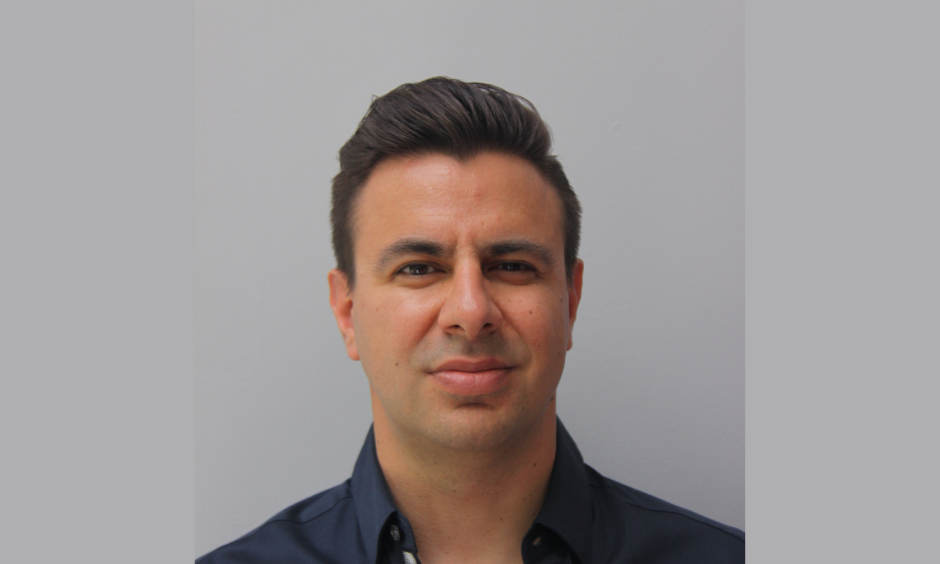 Let's fix the supplier data problem and set up sustainability for success, writes Costas Xyloyiannis, supplier experience expert and chief executive of HICX. 
Complex tech setups used to work with suppliers corrupt their data. 
Leaders can secure reliable ESG data by helping procurement drive data-based goals. 
It's time to fix how we work with suppliers once and for all and futureproof ESG.
With environmental and social governance (ESG) at the top of the agenda, manufacturing brands know that delivering this goal is far easier said than done. Tasked with the job are sustainability leaders and they face a fundamental problem: a serious lack of good-quality supplier data. In practice, good supplier data is hard to get, and those who do manage will know that it's even harder to keep.   
How then can we help sustainability teams remove this barrier? We can start by examining the source of bad data. Suppliers feed the problem, although they don't directly cause it. What does, is the way in which suppliers are expected to work with brands and, more specifically, the digital setups and cultural mindsets they must navigate. The longer suppliers are left to struggle with this the longer their data will remain a problem.   
It's time then for leaders to make the most of suppliers and their data, and to help their teams deliver ESG.  
Unpacking the data problem
Most brands have digital setups that put data quality in jeopardy. Every time an employee uses a digital tool to transact with or manage a supplier, it captures their data. So, if a brand uses many tools to work with many suppliers, it will acquire many datasets across the digital setup.  
When we combine all these disparate datasets and take a holistic view, the 'master data' will be riddled with duplicate and outdated entries, making it unreliable. Unfortunately, any ESG planners who hope to glean helpful insights from this data will be misguided.   
The best-placed team to fix this flaw is procurement. The function already manages suppliers, but in most businesses, it is completely swamped. This doesn't change the fact however that leaders need their ESG mandates met. So, how can they get good supplier data?   
Thinking smart about existing strategies
Deloitte's 2023 Global CPO Survey reveals key procurement strategies, and the top two (boosting supplier collaboration and digital transformation) suggest a way forward. If procurement had to underpin these strategies with the goal of solving the data problem, it would considerably help ESG efforts.   
It's in the interest, then, of senior leaders to help procurement do this. One might even argue that it's their duty if they want Sustainability teams to succeed at ESG.  
First, leaders can turbocharge procurement's supplier collaboration goal by promoting a supplier-friendly mindset. This way of thinking is becoming known as supplier experience management. It centres on treating suppliers like partners and making it easy for them to do their best work and give their best data. A recent HICX survey showed that suppliers are 20% more likely to 'go the extra mile' for brands they rate as customers of choice. Rather than just seeing suppliers as the means to save costs, let's treat them more equitably.   
The other way leaders can support the cause is to ensure procurement's digital transformation indeed helps ESG data. Give the function the resources it needs to revamp the digital setup through which people work with suppliers. If there are too many entry points for data, then digitise to fix this. This will require centralising your supplier management through a single platform, controlling the inflow of all new supplier data and keeping the master data record maintained.  
Building for the future
By encouraging and helping procurement to truly digitise, the business will also improve supplier experience. This of course boosts the goal to build supplier collaboration. Leaders who can truly transform how suppliers experience working with them, will set in motion a virtuous cycle – good supplier experience will feed good data, and good data will feed a good supplier experience. Moving in this direction will help leaders maintain good supplier data. And it will help sustainability to roll out ESG plans.  
At the end of the day, leaders who understand the data problem their sustainability teams face can do something about it. Procurement is perfectly placed to help move the situation forward but will need valuable resources, and C-suite support, to do so. There's an opportunity therefore for leaders to encourage procurement's role in this scenario, and to equip the function to do the best possible job in collaborating with suppliers and transforming digitally. Getting this right will put suppliers at the heart of the ESG data solution.  
The opinions of guest authors are their own and do not necessarily represent those of SG Voice.