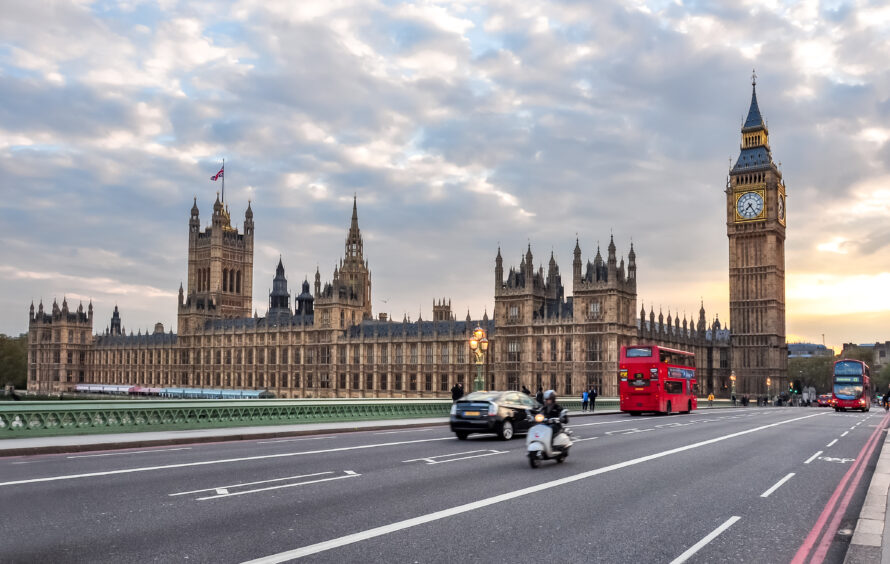 From concerns over the UK Government's net zero strategy to successful shareholder engagement at Costco, in this weekly round-up we explore the latest developments regarding corporate initiatives, sustainability reports and key industry updates.
CCC concerned about UK's ability to achieve climate goals
After UK Prime Minister Rishi Sunak watered down a series of environmental policies, this week the Climate Change Committee (CCC) questioned whether the country would be able to achieve its emissions reduction goals – which creates uncertainty for businesses and investors. Chair Professor Piers Forster said: "We remain concerned about the likelihood of achieving the UK's future targets, especially the substantial policy gap to the UK's 2030 goal. Around a fifth of the required emissions reductions to 2030 are covered by plans that we assess as insufficient."
"Recent policy announcements were not accompanied by estimates of their effect on future emissions, nor evidence to back the Government's assurance that the UK's targets will still be met. We urge the Government to adopt greater transparency in updating its analysis at the time of major announcements," he added.
"Our position as a global leader on climate has come under renewed scrutiny following the Prime Minister's speech. We urge the Government to restate strong British leadership on climate change in the crucial period before the next climate summit, COP28 in Dubai."
Collaboration is key
In more encouraging news, the UK's Competition and Markets Authority has published guidance to help businesses understand how they can collaborate on environmental sustainability goals without breaking the law. The Green Agreements Guidance explains how competition law applies to environmental sustainability agreements between companies operating at the same level of the supply chain, to help them act on climate change and environmental sustainability.
Pressure from all fronts
Stakeholders can instigate corporate action with dialogue – and, failing that, they can take the legal route.
Showing the power of investor engagement, Costco Wholesale (NASDAQ:COST) has reached a deal with one of its shareholders, mutual fund Green Century, committing to more plastic footprint disclosures and a new five-year plastic action plan. The disclosures, which are expected to be unveiled in July of 2024, include the total plastic footprint of Costco's in-house brand, Kirkland Signature. The company will also disclose for the first time the total percentage of recycled content in its plastic packaging, an important indicator of environmental plastics commitments. Costco and Green Century seem used to constructive negotiations, as the pair had previously agreed to expand the retailer's emissions reduction targets.
Elsewhere, the Alberta Securities Commission will review a complaint from Greenpeace Canada alleging incomplete disclosure of climate-related risks by Suncor Energy (NYSE:SU). The activist group alleges that Suncor removed the warnings on potential stranded oil sands assets in its low-carbon scenario that had appeared in previous years' climate risk reporting, even as the company increased its exposure to stranded assets by selling off its wind and solar assets in favour of greater investment in the oil sands. Under Alberta's securities law, a failure to fully disclose risks to shareholders can result in fraud charges or class action lawsuits.
Understanding and addressing climate risk is crucial to establishing effective future strategies – but many boardrooms may not be ready. PwC's 2023 Annual Corporate Directors Survey, where it interviewed over 600 public company directors, found that 40% of respondents say their board does not understand carbon emissions very well or at all, and 37% say their board does not understand climate risk/strategy very well or at all. Regulatory disclosure readiness will only grow in importance and directors need to be prepared; many companies have some disclosure processes and controls in place, so reviewing how management gains confidence in that data could be helpful.
Making a difference at the local level
Sustainability initiatives need to be enacted at all levels, from international to hyperlocal. This week, the National Lottery Community Fund and Co-op unveiled Nature Neighbourhoods, an initiative to help local, mostly urban communities stand up for nature in their neighbourhoods, tackling the global climate and nature crises at a local level. As part of the project, 18 community organisations will receive support from three of the UK's largest nature charities – WWF, the RSPB and the National Trust. Each plan will be created by bringing local communities and decision-makers together to ensure each plan centres on the community's priorities.
Looking at local businesses, as part of Circular Economy Week, ReLondon has announced business grants, advisory support and training for London's small and medium-sized companies, thanks to £1.4 million funding from the UK Shared Prosperity Fund. Support will be available to both circular and more traditional (linear) businesses, with a particular focus on diverse founders.
Finally, companies of all sizes need to carry out sustainable waste management. Virgin Media O2 is boosting its O2 Recycle initiative for the disposal of unwanted devices. By trading in their old technology, businesses can receive cash back, credit towards new devices, or donate funds to charity, regardless of their mobile provider. O2 Recycle has processed more than 3.8 million business and consumer devices since its launch in 2009, and last year paid out over £670,000 to businesses.