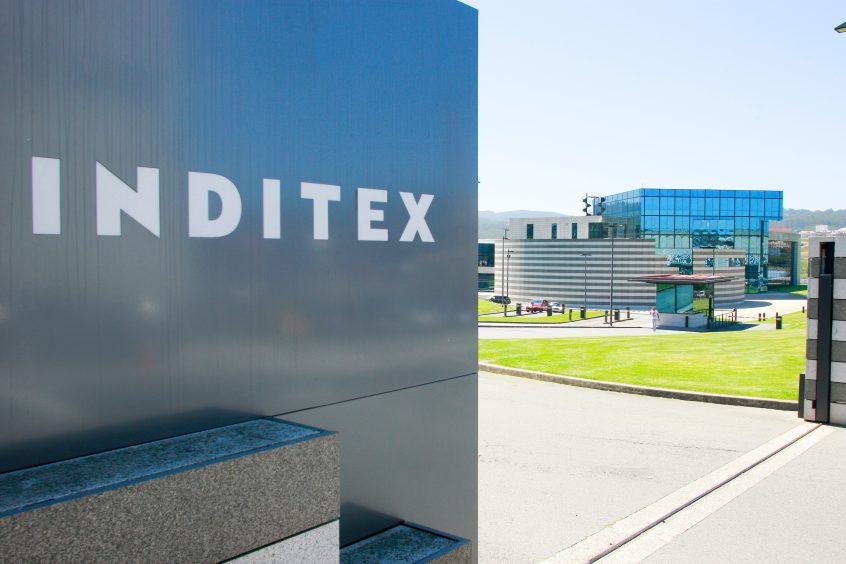 Inditex (BME:ITX), owner of major high street fashion brands including Zara, Bershka and Pull&Bear, has partnered with A.P. Møller-Maersk (NASDAQ:MAERSKA) to tackle the shipping emissions of its supply chain. 
Inditex has opted to switch all of its inbound shipments to Maersk's sustainable fuel programme.

 

Shipping accounts for almost 3% of global emissions, but the maritime industry cannot be held fully responsible given the demand it accommodates.
Industries must come together to deliver a sustainable future for all.
With seven brands to its name, Inditex operates in more than 200 markets worldwide. Unsurprisingly, its global operations come at a significant cost to the planet. 
The company aims to turn things around in future years, with an ambitious target of reaching net zero emissions by 2040. As part of its efforts, it has now joined forces with A.P. Møller-Maersk to reduce the footprint of its logistics. 
Simple contractual switch delivers substantial emissions reductions
Inditex has agreed to become an early adopter of Maersk's ECO Delivery Ocean initiative, a programme that swaps conventional fuels for more sustainable options such as green methanol or waste-derived biodiesel. According to Maersk, these alternative fuels can reduce greenhouse gas (GHG) emissions by more than 80% per litre when compared to their fossil-based counterparts. 
Maersk's programme has been carefully verified, providing its customers with full reassurance that their investment delivers as promised. Each fuel has been certified by the ISCC, and emissions reductions are calculated according to standardised methodologies before being independently audited.  
The switch is offered at a fixed price, without requiring a long-term commitment. Customers will receive an external certificate, demonstrating their reduction of shipping emissions, and will be exempt from future charges brought in under new legislation such as the revised Emissions Trading System of the EU. 
Inditex has opted into the service for all of its incoming shipments. In doing so, the company will instantly shed a significant share of its Scope 3 emissions without having to make any noticeable changes to its operations or rely on controversial offsetting credits that may not deliver the intended results.  
"A lot of customers are asking us for a solution to reduce their scope 3 emissions," said Emilio de la Cruz, managing director of Maersk's South West Europe division. "We are proud to have Inditex among our first customers who assign 100% of their Maersk inbound cargo to our ECO Delivery product, which ensures a significant reduction of GHG emissions." 
Shipping emissions must be addressed
With around 90% of all traded goods being transported by sea, the footprint of shipping is simply too vast to ignore. Already, shipping accounts for almost 3% of global emissions, with its total forecast to treble by 2050. If the world is to achieve net zero goals, then the maritime sector's emissions would have to fall by around 15% every year until 2030. 
Currently, most vessels are powered by fossil fuels, relying on the intensive extraction and combustion of finite natural resources. Maritime fuels tend to have a particularly high sulphur content, adding several harmful pollutants to their sizeable carbon footprint. 
Alternative fuels are a promising option, but each different type has its own pros and cons.  
Biodiesel, for example, can be used as a drop-in fuel that is fully compatible with existing infrastructure and can be made from feedstocks that may otherwise have been wasted. Unfortunately, these feedstocks are somewhat limited in their supply.  
Green methanol, meanwhile, is easy to handle and is already widely used in shipping. Still, its adoption has been constrained by high upfront costs and a lack of capacity for a reliable stream of production. Green ammonia is slightly cheaper, easily scaled and superior in terms of its volumetric energy density, but it must be handled carefully due to its corrosive nature and toxicity levels. 
Sharing the burden of maritime decarbonisation
While it would be easy to criticise shipping companies and demand that they take steps to reduce their emissions, it would be foolish to separate their operations from those of the industries they support. Without the custom of major international retailers, for example, the footprint of shipping would be significantly reduced. 
Indeed, a recent report by the Ship it Zero campaign found that the imports of just 18 US retailers resulted in 3.5 million metric tons of emissions over the course of a year. Rather than blaming the carriers for these gigantic shipments, it would perhaps be more appropriate to ask why the retailers in question hadn't done more to encourage the use of low-carbon fuels. 
In today's regulatory environment, such questions may soon be asked. In many parts of the world, companies are now expected to report on the Scope 3 emissions of their supply chains. They are expected to conduct more stringent due diligence, identifying and addressing any negative consequences of their activities. As the EU cracks down on the emissions of maritime transport, new charges may well be passed on to big-brand clients that continue to ignore the contributions of their logistics. 
By getting ahead of the game and committing to the use of low-carbon fuels, Inditex has taken a notable step towards achieving its net zero goals. At the same time, it has enhanced its brand reputation, demonstrating its sustainable commitments to regulators, consumers and investors alike. 
The agreement itself serves as an important signal of market demand, providing valuable capital that Maersk can invest in its transition to alternative fuels and other low-carbon developments. Ultimately, the deal can be seen as a win-win-win situation, benefiting each involved party as well as the planet and all of its occupants. 
SGV TAKE
Inditex's arrangement with Maersk highlights the importance of breaking down sectoral boundaries. Where fashion and retail may once have been seen as entirely separate from logistics and shipping, today's changing world demands that every industry recognises its connections to others.
By working together, new opportunities can be found and transformative change can be achieved. Those that continue to plough on alone may find that they are unable to find their place in an inclusive, sustainable future.