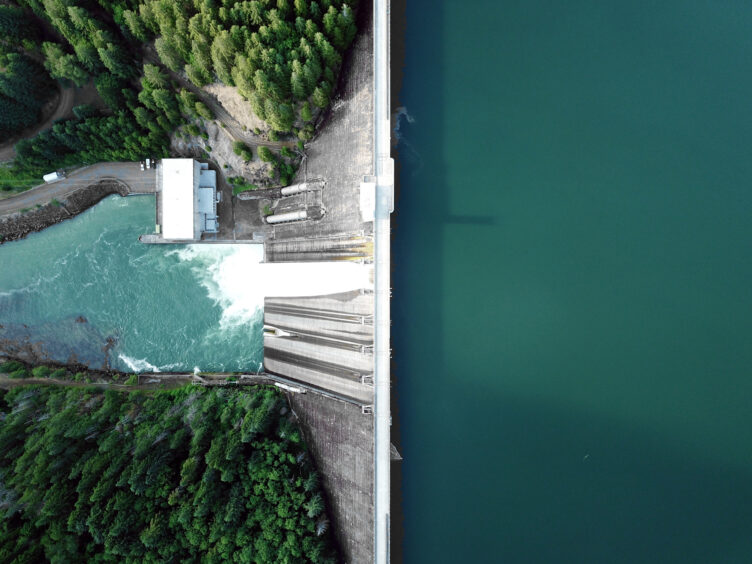 From CDP's alignment with the ISSB to the value of global water sources, in this weekly round-up we explore the latest developments regarding corporate initiatives, sustainability reports and key industry updates.
CDP to align with ISSB disclosure standard from 2024
CDP, which runs a disclosure system used by over 23,000 global companies, announced this week that it will align with the global baseline of climate-related financial disclosures delivered through the ISSB Standards to reduce the reporting burden, ensuring that investors and regulators have access to standardised data. CDP's 2024 questionnaire will align with IFRS S2 and will start to reflect the TNFD framework, encouraging more companies to report across both climate and nature matters.  CDP has also committed to reflecting the SEC's upcoming climate disclosure rule and the European Sustainability Reporting Standards in its disclosure system.
How do you fill the net zero gap?
A new World Economic Forum report highlighted the key sustainability challenges in the Middle East and North Africa (MENA) region, providing a blueprint for bold decarbonization actions that could fuel new economic opportunities. Reaching a 4°C temperature increase in the area by 2050 would threaten the livelihoods of over half a billion people, but  local leaders could simultaneously counter these projections while fostering greater economic diversification and high-quality jobs.
Similarly, another new report from the US National Academies of Sciences, Engineering, and Medicine provides a broad set of recommendations that form a comprehensive plan to put the country on a pathway to achieve net zero goals by 2050, ensuring that its citizens can benefit from a fair and equitable energy transition.
"Recent energy and climate policies are revolutionary and unprecedented in both scale and scope, putting the U.S. on or close to a path to zero net emissions by mid-century. They are also designed to realize a fair and equitable energy transition, improve human health, and revitalize U.S. manufacturing," said Stephen Pacala, Frederick D. Petrie Professor of Ecology and Evolutionary Biology at Princeton University and chair of the committee that wrote the report. "With so much at stake, the main challenge now is effective implementation of these policies. This report addresses how the nation can best overcome the barriers that will slow or prevent a just energy transition, and also fills some gaps in the existing policy portfolio."  
Global water sources worth $58 trillion
The annual economic value of water and freshwater ecosystems is estimated to be $58 trillion, equivalent to 60% of global GDP, according to research unveiled this week by WWF. The world's freshwater ecosystems, however, are dwindling, contributing to water shortages, food insecurity and pollution, exacerbating economic pressures and efforts to mitigate climate change.
"The alarming impacts from droughts, floods, decline of critical species, and water availability for human use and agriculture are staggering," said Michele Thieme, WWF deputy director, freshwater. "There is still an opportunity to lessen and even prevent these impacts from causing further acute harm, but we must take action now to safeguard these vital life supporting ecosystems."
Aligning the Belt and Road Initiative with the SDGs
The UN Global Compact has unveiled new guidance and assessment tools for companies to advance sustainable infrastructure under the Belt and Road Initiative (BRI). By shedding light on the relationship between the BRI and the Sustainable Development Goals (SDGs), the reports provide practical tools and insights for companies to ensure that their projects align with global sustainability trends, particularly the Ten Principles of the UN Global Compact covering human rights, labour practices, the environment and the fight against corruption.
New ways to address agriculture
As the economy's dependency on natural ecosystems becomes increasingly apparent, companies that have a direct relationship with nature are looking at new ways to approach their activities. One example is regenerative agriculture, which is becoming a go-to solution for the food and drink industry.
This week, Diageo (LSE:DGE), the maker of Johnnie Walker whisky, Don Julio tequila and Guinness, announced two regenerative agriculture programmes across its tequila and scotch brands in Mexico and Scotland respectively. The programmes are focused on reducing the carbon emissions of farming barley and wheat for Scotch whisky and agave for tequila, whilst driving additional benefits for the farmers.
In the US, General Mills (NYSE:GIS), Walmart (NYSE:WMT) and Sam's Club joined forces to help accelerate the adoption of regenerative agriculture on 600,000 acres by 2030, representing the approximate number of acres General Mills uses to source key ingredients for its products sold through Walmart and Sam's Club. Initial projects will be supported through grants administered by the National Fish and Wildlife Foundation and seek to advance regenerative agriculture outcomes across a variety of crops, including wheat, in the Northern and Southern Great Plains.
Moving to the livestock industry, McDonald's (NYSE:MCD) and one of its key, FrieslandCampina, are collaborating to cut greenhouse gas emissions in the production of dairy supplied to McDonald's sites in the Netherlands and Belgium. The initiative, which will reward member dairy farms for their efforts, is expected to cut emissions by 14% by 2025 from a 2019 baseline.