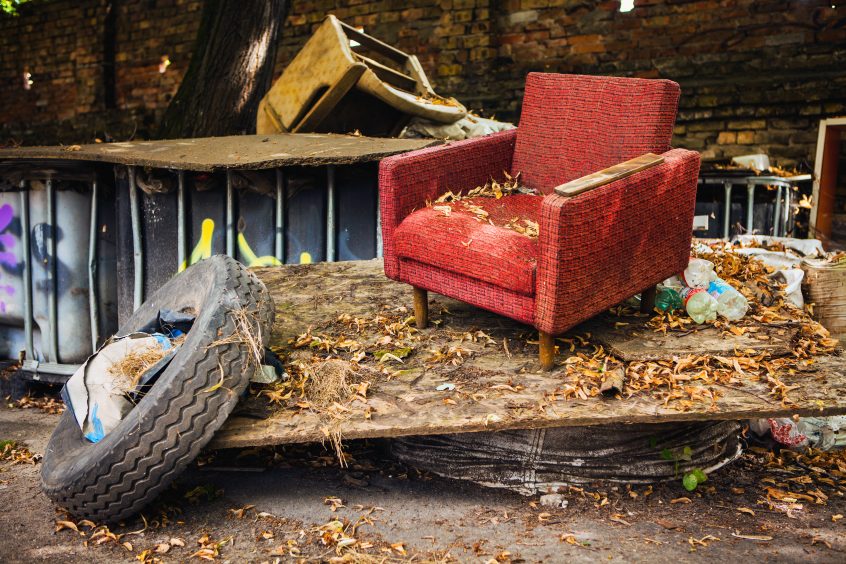 eBay UK has partnered with the Waste and Resources Action Programme (WRAP) to convene a council of retailers for the promotion of circular homeware and furniture.
A Council of leading UK retailers has come together to improve the circularity of homeware and furniture.
Every year, UK households dispose of around 455,079 tonnes of home furniture, the vast majority of which is landfilled or incinerated.
Circularity can be just as helpful to businesses as it is to the planet.

 
The Circular Change Council will bring several major retailers together to increase the circularity of homeware and furniture. Established by WRAP and eBay UK, its initial members include IKEA UK&IE, Sainsbury's (LSE:SBRY) and Dunelm (LSE:DNLM) as well as the British Heart Foundation and the British Retail Consortium. 
"WRAP's partnership with eBay to form the Circular Change Council comes at a pivotal time," commented WRAP chief executive Harriet Lamb. "We hope to galvanise tangible actions, uniting key players in the furniture sector to work together and implement lasting change." 
"We know that by working together we have a much better chance of changing mindsets and creating a more circular furniture industry," added Lyndsey Miles, Dunelm's head of Business Development. 
Linear model comes at an enormous cost to the planet
In the UK alone, around 455,079 tonnes of home furniture are disposed of each year. To put this figure in context, the 1.1 million dining tables discarded account for just 7% of the overall total. 
The vast majority of this furniture is either incinerated or sent to landfill, creating a mountain of waste that releases greenhouse gases into the atmosphere and pollutes the surrounding environment. At the same time, new items are being produced to replace those that have been thrown away while accommodating rising demand and changing consumer ideals. 
As these new pieces are made, natural resources are carelessly plundered. Whether it be the forests that are cleared to create wooden bookshelves or the oil used to make affordable plastic materials, this linear model relies on continuous extraction and intensive manufacturing processes. Energy is consumed at every stage within the supply chain, and each individual component may travel the world before eventually reaching its point of sale. 
Council will collaborate on creative solutions
The Circular Change Council has been established in response to these problems. Alongside WRAP and eBay UK, founding members include IKEA UK&IE, Sainsbury's, Dunelm, Very, Simba and George at ASDA. They are joined by the British Retail Consortium, representing the broader UK retail industry, and the British Heart Foundation, a cardiovascular research charity known for its trading of second-hand homeware. 
Having conducted some initial research, the Council has identified a number of particular challenges that must be addressed. Examples include the high cost of product returns, the complexity of recycling regulations and the accessibility of pre-owned furniture from trusted and reliable sources. 
With these in mind, the Council will primarily focus on reducing furniture waste, raising consumers' awareness and helping companies in the industry to maximise the commercial opportunities of circular business models. It will attempt to instil a new narrative around second-hand furniture, encouraging consumers to overcome any prejudice and choose instead to revel in the benefits of sustainability and affordability. 
"Now is the moment for second-hand to shine," said Kumaran Adithyan, general manager of Home, Refurbished and Electronics at eBay UK. "We intend not only to make it easier for consumers to find a good deal by buying non-new, but also to help to keep items from landfill." 
"From sofas to mattresses, tables to garden chairs, furniture waste is mounting," warned Lamb. "It's high time that we addressed the impact on the environment, as well as looking at how we can all as citizens create positive change whilst saving money." 
The Council's first steps will be to develop a set of Forward-Looking Commitments, due to be finalised at some point in 2024. Next, it will launch a series of pilot projects with the aim of overhauling the industry and encouraging widespread behavioural change. 
Building a business case for circularity
According to WRAP, at least 20% of discarded home furniture is in good enough condition to be reused. By purchasing second-hand, UK households could save up to £2.37 billion per year.  
The switch would also prevent around 62,255 tonnes of greenhouse gas emissions from being released annually, equating to the removal of more than 28,000 cars from the road. There would be far less material waste, and far less need for continuous resource extraction or intensive manufacturing processes.  
Unfortunately, however, many corporations are reluctant to deviate from their textbook formula of limitless growth based on ever-increasing production and sales. Particularly for those that are bound by the expectations of conservative shareholders, there is often a presumption that circular business models simply cannot be as profitable as their traditional linear counterparts. 
This presumption is often misguided. Indeed, a recent survey of 400 British retailers came to the conclusion that circular models such as resale or rental provided a revenue boost more than 80% of the time. The analysis, conducted by Barclaycard Payments and Development Economics, also revealed that second-hand purchases had boosted the UK's economy by almost £6 billion over the course of a year. 
As part of their report, the researchers included a survey of UK consumers to see whether attitudes had changed in recent years. Just under half of the respondents said that they buy more second-hand items now than they would have in previous years. Although the cost-of-living crisis was their primary motivator, 43% of the participants said that they wanted to adopt more sustainable shopping practices. 
Companies that respond to these changes in consumer demand will not only help the environment but also their bottom line. By appealing to the increasing number of ethical shoppers, they can build up brand loyalty and expand their share of the market. 
As natural resources become more and more scarce, due to a combination of overexploitation and the compounding impacts of climate change, those that have decoupled their business from continuous production will be able to limit their losses and continue to operate under strenuous circumstances. Circular companies will also find it easier to comply with new regulations, such as due diligence requirements, extended producer responsibility, mandatory reporting of Scope 3 emissions or specific legislation around certain commodities. 
SGV TAKE
It is encouraging to see that retailers are willing to collaborate on the adoption of circular business models. The leadership of several incumbent brands could prove to be immeasurably valuable in the sharing of knowledge and the development of a new narrative.  
As consumers gain awareness of how they can shop more sustainably and affordably, they too will drive the transition towards circular ownership. Retailers that fail to surf the wave of this transformative shift may soon find that they struggle to stay afloat.