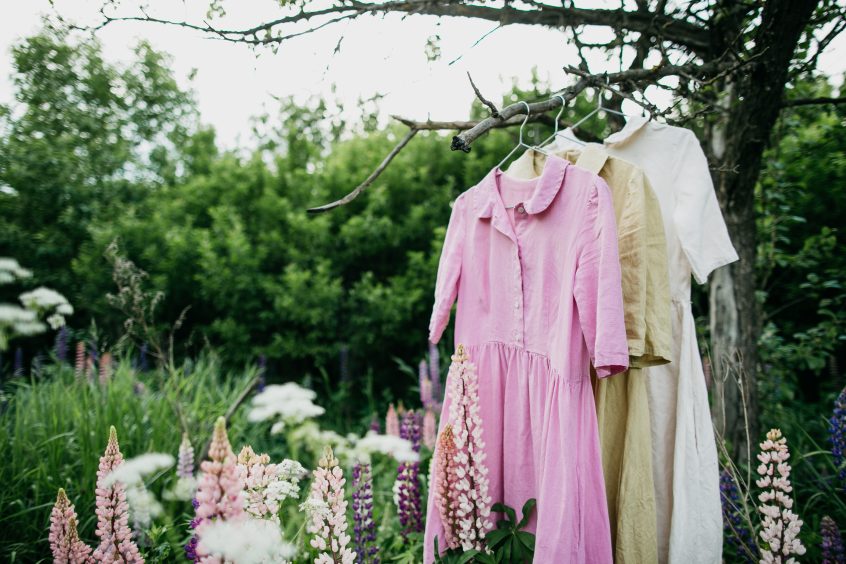 In this week's roundup, we explore the latest trends and developments in corporate sustainability.
Fashion sector takes a leap forward
The fashion and luxury industry, notorious for its resource extraction, ecological impact and wasteful practices, is under greater pressure than ever before to clean up its footprint. According to analysis by BCG, Quantis and Textile Exchange, more than 35 sustainability policies will come into force over the next two to four years, targeting everything from imports and labelling to product design. 
In response, more than 85% of the 36 largest fashion brands have set public targets for the decarbonisation of their supply chains. Just recently, New Look reported its submission for approval by the Science-based Targets initiative. Having already reduced its Scope 3 emissions by almost a quarter, the UK retailer aims to reach net zero by 2040. 
As leading brands grapple to keep up with new legislation, they may run into some hitches. For example, the latest research suggests that the demand for sustainable materials may exceed supply by as much as 133 million tons by 2030. If the past week's headlines are anything to go by, it seems that the sector is waking up to these challenges. 
Inditex (BME:ITX), for example, has signed a three-year agreement to purchase recycled polyester from LA-based Ambercycle. The deal is valued at over €70 million, with the capital expected to help Ambercycle to scale up its molecular restoration technology. Commercial production of the resulting material is expected to begin from 2025, with the majority being bought up by Inditex until 2028. 
Tom Ford Beauty, meanwhile, has launched a year-long accelerator programme to advance the development of plastic-free alternatives to conventional packaging. The programme will support three early-stage companies – Notpla, ZeroCircle and Sway – in commercialising their chosen solutions. 
In a bid to support the sector's transition, WRAP has released a new toolkit that will help businesses to design and develop circular products that are durable and recyclable. By establishing a framework of tangible actions and strategies, the toolkit is intended to simplify circular principles and ensure their widespread adoption. 
Driving the adoption of renewable energy
With COP28 fast-approaching, the private sector has its own role to play in determining and delivering the urgent action needed in order to avert a global climate catastrophe. Recognising their influence, more than 125 businesses with almost a trillion dollars in combined annual revenue have recently called for a phase-out of fossil fuels by 2040. 
The very next day, the International Energy Agency published its latest World Energy Outlook, reiterating the need to accelerate the transition from oil, gas and coal to cleaner technologies and renewable sources. Now, companies must go beyond simply talking the talk and double down on their efforts to walk the walk. 
Some are already making laudable progress. Indeed, Amazon (NASDAQ:AMZN) has just reported the details of its investment towards renewable energy. So far this year, the company has added 39 projects to its European portfolio, with the capacity to generate a combined total of 5.8 gigawatts once operational. 
For others, the adoption of renewable energy may present more of a challenge. Smaller businesses, increasingly bound by the expectations placed on their far larger clients, do not always have the skills and knowledge required when diving into this burgeoning market. 
Now, however, Nike (NYSE:NKE) and Apple (NASDAQ:APPL) have partnered with the Clean Energy Buyers Institute to launch the 'Clean Energy Procurement Academy'. With further foundational support from Amazon, Meta (NASDAQ:META), PepsiCo (NASDAQ:PEP) and REI Co-op, the Academy will provide a mixture of online and in-person training as well as comprehensive resources that can help smaller suppliers to advance their transition. 
Understanding, addressing and reporting on emerging risks
In today's world, companies are facing a wide range of risks that have rarely been considered in previous years. Climate change is contributing to a rise in disruptive weather conditions, and consumer opinions can change overnight based on the slightest moral discrepancy. New regulations are being introduced left, right and centre, with stricter enforcement and harsher penalties entering into the fray. 
Businesses are now expected to understand, address and report on how they may impact or be impacted by climate change, biodiversity loss and a wide range of ethical issues. Fortunately, there are plenty of solutions on hand. 
In the past week alone, Bloomberg has partnered with Riskthinking.AI to launch a set of physical risk indicators that account for every climate scenario endorsed by the Intergovernmental Panel on Climate Change. Combining Bloomberg's data on more than a million physical assets with Riskthinking.AI's advanced projections and proprietary methodology, the platform will help its users to assess their exposure to vulnerabilities including flooding, wildfire and drought.  
APCO, meanwhile, has launched a new practice with a focus on climate and biodiversity. The global consultancy will work with its clients to understand, improve and communicate their relationship with the natural world. Reflecting the need for transparent disclosure, TMF Group has unveiled a new administration service that will help companies to set up and maintain their ESG reporting procedures.