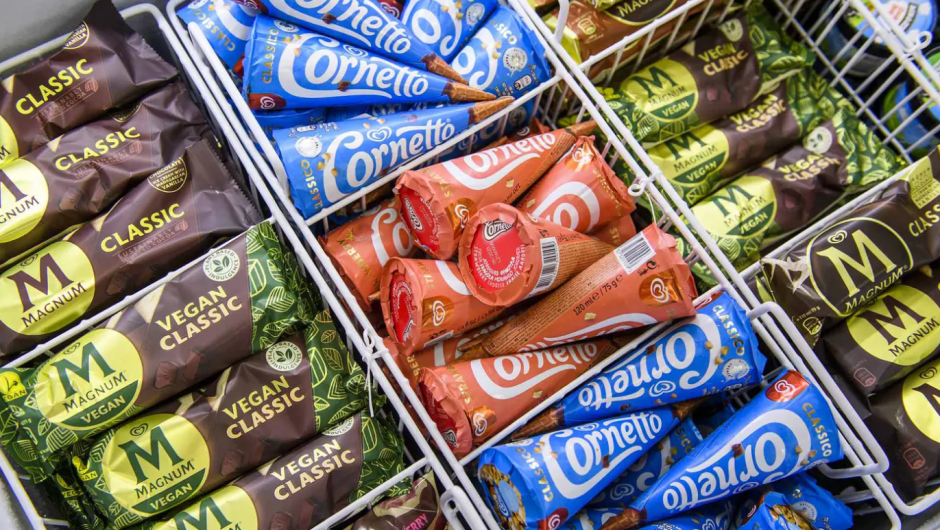 From increased pressure on plastic to Unilever's help to ice cream producers, in this weekly round-up we explore the latest developments regarding corporate initiatives, sustainability reports and key industry updates.
Big corporations accused of greenwashing plastic use
The focus on the plastic issue is intensifying as the Intergovernmental Negotiating Committee (INC-3) is meeting in Nairobi from 11 to 19 November 2023 to discuss the 'zero draft' of a global plastic treaty.
This week, new statistics from the Organisation of Economic Co-operation Development (OECD) showed that Sub-Saharan Africa will produce almost six times more plastic waste in 2060 than it did in 2019 and, according to international relief and development agency Tearfund, every minute, enough plastic waste to cover a football pitch is openly dumped or burnt in the area. These figures highlight how urgently we need to act as the problem continues to grow exponentially.
Another piece of new research from the campaigning group Corporate Accountability found that large food corporations use the Sustainable Development Goals to "greenwash and sugarcoat progress on plastic pollution and related global crises". Ashka Naik, director of research and policy for Corporate Accountability, said: "The intent of Big Food's greenwash seems plain. Broadcast that you are a 'part of the solution,' albeit to a problem largely of your own creation. Broadcast that you can clean-up your own mess without much accountability to the public."
"In so doing, justify a seat at a policy table you have no business being at, whether its plastic treaty talks or climate treaty negotiations. Use your influence to steer from or dilute needed, binding policies into ineffectual, voluntary, industry self-regulation."
In the EU, consumer protection organisation Bureau Européen des Unions de Consommateurs, ClientEarth and Environmental Coalition on Standards have filed a legal complaint against Coca-Cola (NYSE:KO), Nestlé (SIX:NESN) and Danone (EPA:BN) for the use of '100%' recycled' and '100% recyclable' claims on plastic water bottles sold across Europe. The group argues that these claims suggest that bottles can simply be recycled in an infinite, circular loop – potentially misleading consumers into viewing single-use bottles as a 'sustainable' choice.
Current levels of change insufficient to achieve net zero by 2050
KPMG's 2023 Net Zero Readiness Report, unveiled this week, found that governments' and industry's efforts to reach net zero are currently hampered by major barriers, including global public debt, domestic tensions, increased opposition to decarbonization plans, and the need to guarantee energy supply.
Despite incremental momentum and specific successes such as the scaling up of low-carbon energy production from some of the world's largest emitters, including the US, China, Brazil, Canada and the EU, progress is constrained by a backlash over the cost of decarbonisation and conflict over its domestic impact.
In certain markets and sectors, the impact of low carbon projects on local wildlife, biodiversity and communities is triggering a rise in 'green on green' conflicts, causing clashes between renewable projects and the local environment. Nonetheless, KPMG stressed that decarbonisation efforts must continue with an increased focus on policy, technical innovation and education.
Unilever grants patents to ice cream industry
Up to £5.5bn could be wasted by buying new EV instead of retrofitting existing vans
The French Government has been supporting a new retrofit solution, which adds an electric powertrain to the existing diesel without replacing it, adding a further 70 miles of electric driving to its range, without compromising load space. New research carried out for BEDEO, the electric vehicle supplier and manufacturer, found that up to £5.5 billion could be saved by 2035 if UK companies retrofitted their diesel fleets rather than replacing them with new full electric vans.
Practical solutions to cut agricultural emissions
Finally, Ceres has compiled a report identifying critical ways food companies can drive agricultural innovation – both within their supply chains and sector-wide – to meet their climate targets. It is intended to help investors and companies understand the emerging solutions to reduce the main sources of agricultural emissions. By spurring innovation of new solutions while also incentivising the adoption of existing practices, food companies have a key role to play in the sector-wide transition to a decarbonised economy.