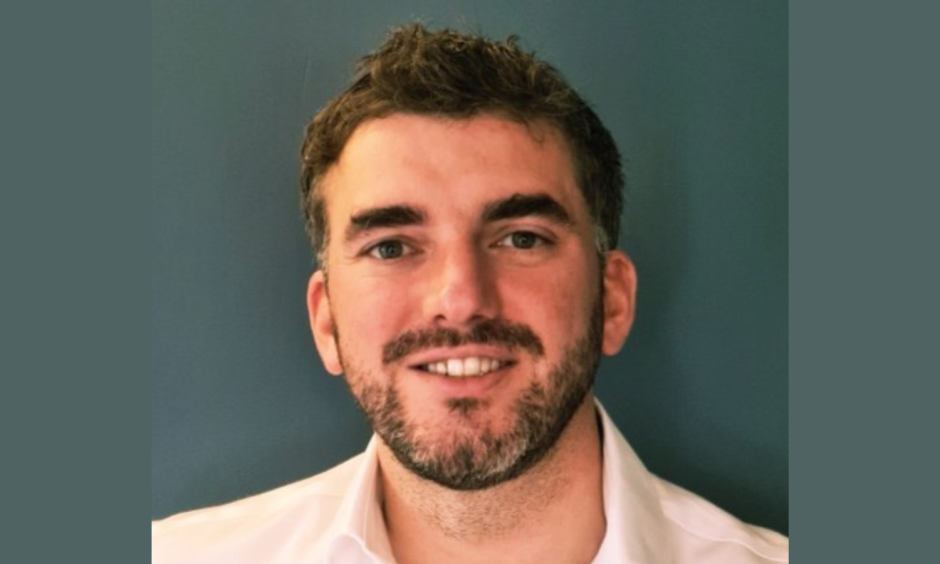 Chris Maclean, chief executive of True, discusses the importance of energy procurement in the climate crisis and how it will help businesses transition to renewable solutions.
As the UK strides towards its net zero by 2050 target, it is becoming increasingly vital for the business sphere to decarbonise. 
Evolving and diversifying your energy portfolio by investing in a range of sources can future-proof your business.  
Utilising new and innovative technology that harnesses data to provide rapid insights and information to key decision-makers. 
Transitioning to renewable energy is increasingly becoming non-negotiable and finding cost-effective ways of achieving this must be at the forefront of business leaders' minds. Government statistics reveal that 'business and industry' contributed to 19% of all UK territorial emissions, highlighting the significant role that they will play in reaching the national target of net zero by 2050.  
The International Energy Agency has laid out a timeline that would require organisations to lower their emissions by 45% by 2030 to realistically reach that target, pinpointing the urgency behind leaders of industry needing to rethink their operations and start progressing with renewable initiatives.  
The journey towards net zero is not solely about compliance with regulatory landscapes, it's a strategic shift that aligns with stakeholder expectations, furthers investment into renewables, and demands robust energy procurement strategies.  
Regulatory landscape and sustainability requirements 
The UK's 2050 net zero target became legally binding through the Climate Change Act order in 2019. Since then, further regulations and incentives have been laid out in the roadmap to reach this target. The government's reassessment of the 2030 net zero targets, and the decision to delay them to 2035 to make them more realistic, indicates the importance of staying updated on the enforcement of renewable technology adoption while also proactively managing your business energy mix. 
Regulations specific to business have also come into place with large companies subject to Streamlined Energy and Carbon Reporting (SECR), which requires them to disclose their carbon footprint in their annual financial reporting.  
Compliance, however, should not be seen as a burden, but rather as a catalyst for transformation. There have been increased incentives, with £5 billion worth of UK funding becoming available to businesses who invest in renewable energy systems, along with tax breaks for the implementation of new green infrastructure.  
The message is clear: transparency and accountability in sustainability performance are non-negotiable. 
Stakeholder expectations 
Stakeholder expectations and engagement have seen a profound shift in recent years. Investors, consumers, and employees no longer care about a company's bottom-line profits alone. They now expect that their own values regarding environmental and social impact, are reflected in the operations of the organisation. Increasingly, businesses that do not commit to sustainable initiatives, run the risk of losing the trust and support of their stakeholders.  
The financial incentive of this is also increasingly evident, as companies with strong environmental, social and governance (ESG) performance are outcompeting their competitors who neglect it. By prioritising net zero energy procurement, businesses can demonstrate their commitment to creating a sustainable future and secure their position in a changing market landscape. 
Evolving energy mix 
The transition to a net zero economy necessitates a fundamental change in the energy supply to the corporate world. Solar, wind, and hydropower have emerged as the key sources of clean renewable energy going forward. Corporate organisations have seen the dual benefits of switching to these renewable sources by drastically reducing their emissions while also seeing the cost-benefit.  
A significant portion of the nation's energy continues to stem from coal, oil, and gas, constituting 78.4% of the energy mix in 2022. Positive changes are apparent, however, with 20.7% of energy deriving from low-carbon sources, including renewables and nuclear, a substantial increase from 2012. This transformation is particularly visible in electricity generation, with renewables contributing 41.5% and nuclear 14.7% in 2022. 
Future-proofing your business so that it does not rely on finite resources and protecting yourself against increasingly tighter regulations means that your business model will be more attractive to potential investors and industry partners, while also harbouring confidence in your current ones.  
Power purchase agreements
The global ideological shift to renewable energy has meant finding solutions for your business is paramount, this is where Power Purchase Agreements (PPAs) come in as a vital answer to procurement strategies.  
These contracts are an effective tool to allow businesses to access renewable energy directly from renewable power sources and immediately lower their carbon emissions. PPAs represent a long-term solution at a negotiated price, the advantages of this are that you are left less exposed to significant rises in market price while guaranteeing the source of your energy.  
The open-ended nature of contract design means you can enter more flexibility if you wish to participate more in market fluctuations. This also creates complexity however creating the need for time and specific industry knowledge to facilitate the most favourable deal.  
I would encourage all businesses to leverage data-led energy procurement strategy platforms, such as True, powered by Open Energy Market to make informed choices about the best way to incorporate solutions such as PPAs, amongst others, to suit business needs and budget. 
On-site generation
Businesses also have the option to take energy production into their own hands and explore on-site generation. This lack of reliance on traditional energy grids means businesses can insulate themselves from the volatile markets, showing stakeholders a genuine commitment to reducing their carbon footprint.  
Not only is this beneficial for the individual business, but it also contributes to the overall resilience of the UK's energy ecosystem, taking pressure off the national energy grid and becoming leaders in the corporate green energy revolution.  
Benefits of reassessing renewable energy mix
Casting a critical eye on your business's current energy mix could reveal some immediate wins that could facilitate great strides to achieving net zero commitments.  
As a recent example, our sustainable energy procurement specialists partnered with Goodwin Metal Manufacturing (GSC) to help them identify ways to reduce their cost and carbon emissions and optimise their operations.  
Within seven weeks of their initial engagement, the team were able to identify new carbon reduction opportunities while also discovering cost reduction schemes that had gone unnoticed. This meticulous approach meant they were able to take advantage of a tax exemption avenue which GSC's previous broker did not alert them to.  
In doing so, this strategic manoeuvre secured a tax exemption from electricity bills for an impressive five years without any up-front payment, resulting in savings of over £1.2 million across that time frame.  
This was all possible through identifying the opportunity and then compiling a comprehensive application for the discount to the relevant government department. This collaboration illustrates the impact of using specific, real-time data and insights and working closely with energy procurement specialists to improve the bottom line, operational efficiency, and sustainable practices for GSC.  
Real-world success stories underscore the power of strategic energy procurement in reducing carbon footprints and boosting financial outcomes.  
Procurement specialists 
In an era of unprecedented regulatory and social change in energy use, the importance of procurement specialists is critical. Experts, who are trained in the intricate world of energy production and supply, serve as valuable guides for businesses who are looking to transition their operations. They can bring a multidimensional approach to your business.  
Firstly, through their strategic expertise and market insights they can deliver customised solutions to your business. Allowing you to cut through the complexity of the energy-purchasing world.  
Secondly, they can provide cost optimisation in a time-efficient manner, leveraging their insight they can quickly evaluate favourable rates.  
Lastly, against the backdrop of regulatory appliance, they can safeguard your business from risk in an increasingly volatile price market and help with legal requirements, potentially securing tax exemption.   
The journey to net zero energy procurement is not merely a corporate obligation, but an ethical commitment to your stakeholders and a business opportunity. By embracing the evolving regulatory landscape, meeting stakeholder expectations, capitalising on the renewable energy boom, and adopting energy procurement strategies, businesses can position themselves as leaders in sustainability.  
The opinions of guest authors are their own and do not necessarily represent those of SG Voice.