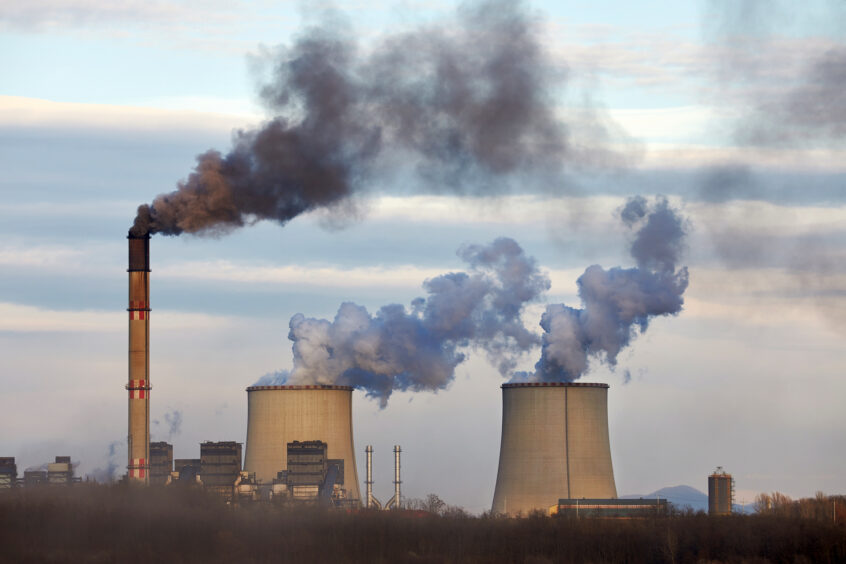 A new report by MSCI Sustainability Institute found that listed companies globally are slowing down decarbonisation efforts while their governments are accelerating action. 
In a setback for climate efforts, companies are estimated to decarbonise at a slower rate between 2022 and 2030 in comparison to the five years after the Paris Agreement. 
Under the Agreement, countries committed to keeping global temperature rise below 1.5°C but listed companies are now on track to drive a 2.5°C increase. 
Only a fifth of public companies are aligned with a 1.5°C pathway

–

urgent action from the private sector and governments is needed to make credible progress towards net zero. 
Ahead of COP28, where delegates from over 200 countries will meet in Dubai to decide the future of climate action, the MSCI Net Zero Tracker has released its COP28 edition assessing decarbonisation across listed companies and governments in 16 G20 nations. 
The MSCI Sustainability Institute, launched in 2023 as a climate insights, solutions and innovations forum, evaluated 9,152 constituents represented by the MSCI ACWI Investable Market Index in 23 developed and 27 emerging market countries for the report.  
It found that, despite progress towards climate goals in the five years after the Paris Agreement, listed corporations responsible for over one-fifth of global emissions are likely to slow down emissions reductions between 2022 and 2030.
Linda-Eling Lee, founding director and head of the MSCI Sustainability Institute, explained that companies who had performed the initial, relatively easy steps were now hesitating to progress to operational and structural decarbonisation. She said: "Following a strong start, progress from listed companies in the remainder of the decade is set to slow now that the low hanging fruit has been picked. This makes it imperative to focus on policy innovation and technological advancements to help limit the cost of low-carbon energy.
"The risks to society, the global economy and our planet require urgent action from the inextricably linked private and public sectors, particularly if the ambition and effectiveness of commitments varies globally and existing measures are falling short."
Progress towards Paris Agreement goals 
According to the 2022 UNFCCC report, global greenhouse gas (GHG) emissions must peak by 2025 and decrease by 45% by 2030 to achieve net zero by 2050. Both businesses and governments have made headway towards these goals.
The MSCI report found that governments in 13 of the G20 nations are expected to accelerate their pace of decarbonisation this decade up to an average of 4.5% a year from only 0.8% in the five years after the Paris Agreement. 
In October 2021, listed companies were on track to drive temperatures up by 3°C, according to MSCI analysis. This figure has now dropped to 2.5°C after listed companies in eight G20 countries cut GHG emissions by an average of 5.1% each year between 2016 and 2021. Their home countries only lowered domestic GHG emissions by 1.6% annually over the same period. 
Currently, half of all listed companies are on track to keep warming below 2°C, while one-fifth are aligned with 1.5°C. Momentum keeps building, as over one-third have set net zero targets, a 50% increase from 2021.
A dangerous setback is expected 
Nevertheless, while global emissions are still rising and countries accelerate decarbonisation efforts, listed companies are slowing their pace. According to the report, they are now on track to breach their carbon budget for the 1.5°C limit in April 2026, three months earlier than July 2023 projections. 
Listed companies in 13 of the G20 nations are expected to decarbonise only 2.9% annually between 2022 and 2030, a slowdown from their rate of 3.2% per year since 2015, when the Paris Agreement was signed. 
Over one-fifth of the estimated 61 billion tons of GHG emissions that society is likely to emit in 2023 is estimated to come from listed companies, driven by a projected 11% increase in Scope 1 emissions.  The industries most misaligned with global climate goals are energy, materials, automotive, and food processing, packaging and distribution due to their large Scope 3 emissions. To learn more about the three Scopes, read our explainer.
Without drastic action, global temperatures are on track to rise between 2.0°C and 2.6°C, depending on whether countries fully deliver on their Nationally Determined Contributions. It is an extremely complex challenge as the footprint of developing countries tends to expand when the economy and energy demand grow, and poverty rates drop. Indeed, India, Turkey and Indonesia are expected to see emissions rise by 3.6%,1.2% and 0.8% respectively by 2030
Climate pledges need monitoring as time runs out
Still, companies are making more climate pledges. Half of the world's largest 2,000 publicly-listed companies have now set net zero commitments, but a new InfluenceMap report has found that the pledges of more than half of the 300 top-listed corporations are not aligned with their lobbying efforts and are plagued with "false claims, ambiguity and 'greenwash'". 
For example, many businesses lack credible transition plans – a phenomenon termed 'corporate greenwashing 3.0' – so the pledges become empty promises that are not translated into meaningful action, or are pushed too far in the future and are not addressed with the urgency that is required. 
If business as usual continues, MSCI warns that the global carbon budget will be fully exhausted in 32 months, irreversibly setting Earth on course for a 1.5°C rise in global temperatures. The threshold was breached for several months in 2023 already, which has been the hottest year on record, and atmospheric CO2 measured at the Mauna Loa Observatory, Hawaii reached 424 ppm in May 2023, far above the safe 350 ppm limit. 
SGV TAKE 
As a 2.5°C rise in global temperatures will be catastrophic for humanity and the planet, risking trillions in losses, companies must increase their pace of decarbonisation. This will require systemic change including collaboration from all stakeholders, adoption of new technologies and transparent data sharing.