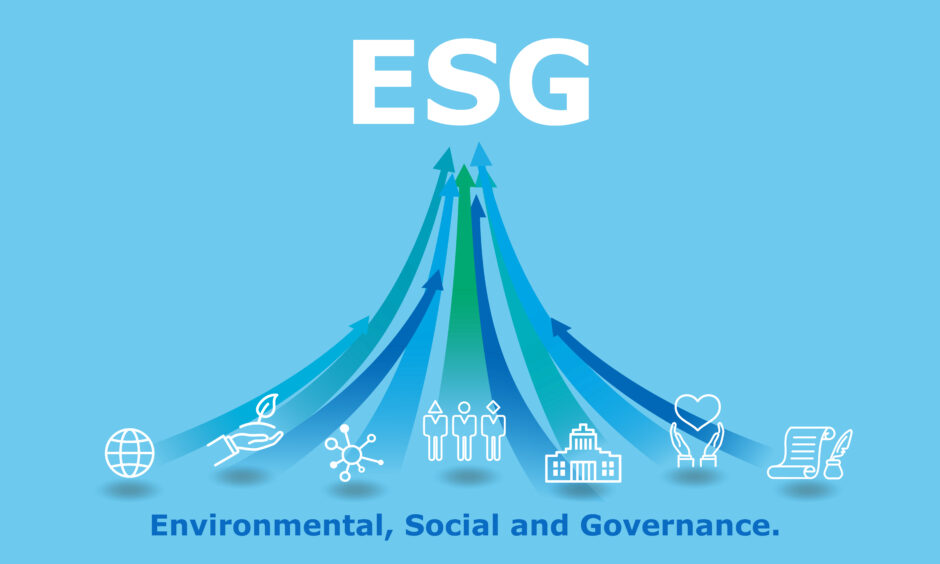 Issues such as racial and gender discrimination, inequality and pay parity have joined topics such as worker safety, training and education in the social element of corporate action.
Yet by using fresh eyes such challenges can become benefits to any organisation, through the generation of social value.
Social Value is the term, sat within ESG criteria, used to describe the value an organisation creates for individuals, communities and society as a whole. Designed to encourage organisations to look beyond profits and consider their impact on a grander scale, Social Value is more of a priority than ever before.
UK Government mandates Social Value weighting in procurement
Since coming into force a decade ago, the Public Services (Social Value) Act, (which requires public sector organisations to embed a mandatory Social Value weighting into all procurement), has turned the spotlight on businesses, examining what they're doing to drive real, sustainable change in society.
Nowhere is this more obvious than in the energy sector.
With a rapidly approaching target of net zero by 2050, energy companies are expected to illustrate dedication to the ESG standards, future and the world in which we all live through their actions.
Although only public sector organisations are currently required by law to show this commitment in procurement, more and more private sector companies are voluntarily making an effort to prioritise their Social Value commitment ahead of what is seen by many as an inevitable extension of legislation.
Why Social Value should be embedded in ESG strategy
Although many energy companies place great emphasis on their environmental, social and corporate governance (ESG), those that are not including Social Value within their strategy are missing a trick.
These concepts go hand in hand, and for ESG decisions to have a sustainable, long-term impact, they must be made with Social Value in mind.
The five critical themes of Social Value are:
Jobs: Promote local skills and employment

Growth: Supporting growth of responsible regional business

Social: Healthier, safer and more resilient communities

Environment: Decarbonising and safeguarding our world

Innovation: Promoting social innovation
There's more to building a greener world than just switching to renewables.
Social Value enables businesses to take a comprehensive approach across the board, improving the communities in which they operate and innovating for the future, planting the seeds which can later be harvested for everyone's benefit.
In a time of serious upheaval and evolution within the energy sector, as we move further and further away from harmful fossil fuels towards sustainable, green energy, energy suppliers and providers have an incredible opportunity to utilise Social Value as part of ESG and make a real difference.
ESG Strategy
Although many businesses have already prioritised the 'S' in ESG, too many continue to overlook the integral role Social Value can play in sustainable ESG strategy.
To effectively implement any kind of environmentally or socially beneficial strategy, organisations first need to know where they stand, and what impact previous activities have had. This can't simply be a nebulous, wishy-washy estimate. Businesses need hard facts, statistics and data to leverage into action, and the same goes for Social Value.
Energy providers should be seeking out the most effective and tangible way to track Social Value to more easily implement forward-thinking strategies into their ESG commitment.
What is the Social Value Portal
This is where the Social Value Portal comes in.
The Social Value Portal aims to promote better business practices and community development by making it easier for businesses, including energy firms, to better integrate Social Value into day-to-day business, using flexible, accurate software tracking.
How does the Social Value Portal work?
A fully online solution, it allows organisations to accurately track and measure their contributions to society through their procurement and supply activity.
The Portal can be configured for both financial and non-financial data, providing the tools to measure environmental, social and economic activities and their impact, making it far easier for businesses to reap the rewards of positive social contributions.
How does the Social Value Portal impact ESG strategies?
Social Value has to play a role in ESG strategies to ensure responsibilities are met in a sustainable way, and energy companies need to use the right tools to ensure data reporting is accurate and can be implemented into next steps.
By voluntarily taking advantage of Social Value before it becomes an obligation, energy companies will show willing and a dedication to creating a happier, healthier and sustainable world – starting with their own communities.