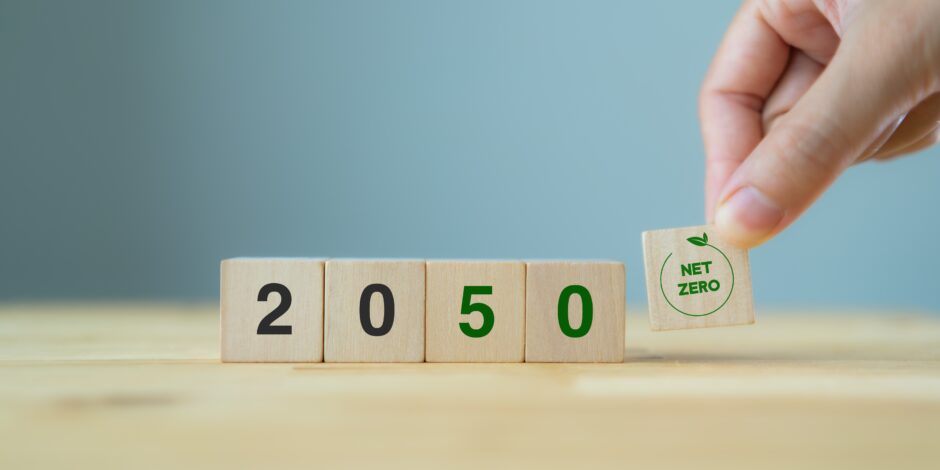 Decarbonisation of over 90% by 2050 is understood to be the only way to avoid the worst impacts of climate change. Science-based targets are seen as the only credible way for corporations to align their strategies with long term global goals.
Many companies have now committed to an emissions target but the only credible way to do that is to ensure that targets are in line with a net zero future. A science-based target is one that aligns corporate action, both near and long term, to that level of decarbonisation. The goal is to limit global temperature increase to 1.5°C by staying within the carbon budget, in line with the goals of the 2015 Paris Agreement.
Johan Rockström, director of the Potsdam Institute for Climate Impact Research (PIK) and Professor in Earth System Science at the University of Potsdam, said that "We are rapidly approaching critical tipping points.
Net zero targets need genuine commitment and solutions
We have to bend the curve of emissions now. We have to create a net-zero world economy in just one generation. There is only one pathway forward, that involves rapid and deep emission cuts and additionally investment in nature-based solutions – which are absolutely fundamental."
In response to growing concern about the impact of climate change, recent years have seen over 4,500 entities – including 3,000 companies as well as governments and NGOs – set some form of net zero commitment, with 90% of global GDP now covered by commitments to achieve net zero by 2050.
However, the quality and ambition of such commitments have been inconsistent, and unless companies' climate targets align with the latest science, they won't be sufficient. The lack of clarity and data has led to growing criticism of the ambition and integrity of corporate net zero targets.
Richard Batten, chief sustainability officer at JLL, one of the world's largest real estate services companies, said that "Without a common science-based definition of what constitutes a net zero target, companies and their stakeholders can't be sure that their long-term climate targets are credible or ambitious enough."
The challenge is that it's not easy to translate such ambitions into measurable action. Supply chains, especially around food, agriculture, electronics and consumer goods, are complex and the data hard to assess.
Debate remains about methodologies and the most effective interventions, especially around the scope of emissions that should be covered (1, 2 or 3) and the extent to which carbon offsets can be used to achieve the 2050 goal. There are also differences between industries and sectors, and there is growing concern that the lack of clarity is going to lead to greenwashing.
According to research from global consulting firm BCG, 21% of the Fortune Global 2000 (420 in total) have set a net zero target, but the targets are not really comparable.
While 93% of those 420 Fortune Global companies have committed to achieve net zero by 2050, just 63% have actually set the kind of interim targets that are deemed necessary to achieve the 2050 goal. At the same time, only 30% of those companies cover Scopes 1, 2 and 3. And only 33% restrict or prohibit the use of offsets.
According to the latest from Net Zero Tracker, 696 of the world's 2,000 largest publicly traded companies have announced what are technically net zero plans but without a common standard or regulatory requirement, can such targets be achieved?
Science-Based Targets Initiative's Net Zero Standard offers independent assessment on emissions
Today there is increasing agreement on what credible action looks like, which industry and finance need to understand. The Science-Based Targets Initiative (SBTi), a global body focused on enabling business to set emissions reductions in line with the science, launched its Net Zero Standard in October 2021, in order to provide a credible and, most importantly, independent assessment of corporate target setting.
This will provide what chief executive Alberto Carillo Pineda defines as "robust certification to demonstrate to consumers, investors and regulators that their net zero targets are reducing emissions at the pace and scale required to keep global warming to 1.5°C."
The Standard clarifies that rapid action to halve emissions before 2030 and long-term deep emissions cuts of 90-95% before 2050 are crucial for net zero targets to align with science. So the SBTi clarifies parameters that mean the neutralisation of residual emissions cannot exceed 5%-10% of overall emissions if the target is to be credible.
Neutralisation of the last-mile of greenhouse gas (GHG) emissions cannot be done through the traditional approach of buying carbon offsets. This is in large part due to the considered lack of robustness, additionality and permanence of many offset programmes.
According to the SBTi, neutralisation activities can either take the form of technological removals (i.e. Direct Air Capture (DAC) with geological storage) and nature-based solutions (i.e. reforestation). The principle at the heart of the SBTi Net Zero Standard is the "mitigation hierarchy".
This means companies should address value chain emissions and implement strategies to achieve these targets as the main strategy to reach net zero emissions.
Net Zero Standard will help ensure investments are climate-aligned
Michael Hugman, director of Climate Finance at the Children's Investment Fund Foundation, an independent philanthropic organisation, and a member of the SBTi Expert Advisory Group, said that "Ensuring investments and engagements are supporting true climate-alignment at companies has been almost impossible until now. There has been no way of knowing which net zero targets are credible.
The launch of the SBTi Net Zero Standard is the solution to that problem." The SBTi is also working to define and develop metrics around what net-zero looks like for financial institutions to decarbonise the real economy, and has released guidance on target setting for the financial sector. It is developing its own Net Zero Standard for Financial Institutions, set to launch in 2023.
The first seven firms to have their net zero targets certified as part of the SBTi's pilot scheme were: AstraZeneca (UK), CVS Health (US), Dentsu International (UK), Holcim (Switzerland), JLL (US), Ørsted (Denmark) and Wipro (India). Since then an increasing number of bodies have committed to action. By April 2022, there were a total of 1,286 validated science-based targets and 811 organisations committed to ambitious climate action.
Climate report underlines importance of science-based targets
The release of the latest part of the IPCC's Sixth Assessment Report on April 4 highlighted the importance of action. It also pointed out that there are solutions in every sector that could see emissions halved by 2030, the key near-term target that must be reached if the 2050 target is to remain within reach.
The report also warned about the systemic underpricing of climate risk in the financial markets. That risk could become material for many businesses, long before they're ready to manage it.
What's necessary is something that will create alignment, facilitate investment and most importantly, drive action – and one thing that can achieve that is getting every company and institution to adopt a science-based target.