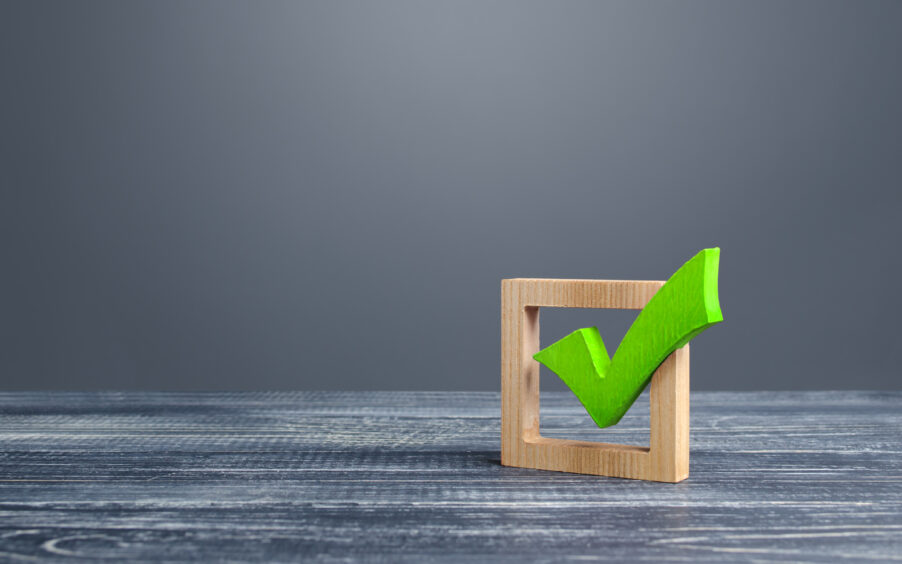 The International Sustainability Standards Board (ISSB) will require companies to use climate-related scenario analysis to comply with its upcoming Sustainability Disclosure Standards. 
The ISSB will base its requirements on the recommendations of the Taskforce for Climate-Related Financial Disclosures, and will develop a range of materials to support companies in their efforts to comply.

 

Investor demand is steering the development of the ISSB's sustainability standards, which could also be mandated under international jurisdictions.

 

Companies will face significant compliance costs, but the rising expectations of both investors and policy-makers could soon see climate-related scenario analysis becoming normalised.

 
The International Sustainability Standards Board (ISSB) voted unanimously on 1 November 2022 that its upcoming sustainability disclosure standards will require participating companies to use climate-related scenario analysis, when preparing their climate resilience reports and identifying climate-related risks and opportunities. 
Its expectations will be based on guidelines laid out by the Taskforce for Climate-Related Financial Disclosures (TCFD), which provide a clear framework for scenario analysis should be conducted.  
The ISSB will support the implementation scenario analysis
In response to stakeholder confusion on what is meant by 'climate-related scenario analysis', the Board has confirmed that it will provide an extensive range of support materials.  
These will include a set of resources that has already been developed by the TCFD, supplemented by the ISSB's own recommendations on which scenarios should be considered by each applicant depending on their specific context. The Board will also encourage participating companies to begin by consulting 'off-the-shelf' scenarios such as those developed by the Network for Greening the Financial System or the Intergovernmental Panel on Climate Change. 
What is climate-related scenario analysis?
According to the TCFD, scenario analysis "allows a company to understand and quantify the risks and uncertainties it may face under different hypothetical futures. It helps in decision making and allows businesses to shape their strategy".
While it is not possible to predict the exact timeline and scale of climate-related risks, scenario analysis enables companies to evaluate the business implications of both physical risks and transition risks associated with climate change. It differs from the stress tests traditionally used by banks to determine whether or not they have the reserves to survive financial stressors, in that it takes a more exploratory approach to manage scenarios that do not necessarily have capital consequences. 
The process involves considering hypothetical development pathways and the outcomes that they would result. By exploring a range of possible scenarios, businesses can develop strategic plans that are more flexible or resilient to the future contexts that may emerge.  
They can also establish logical explanations that can help when communicating complex issues, test how their current strategies would play out under different circumstances, and make more informed decisions when allocating capital. 
Climate-related scenario analysis can be either qualitative or quantitative, with the ISSB indicating that companies following its standards will have to conduct qualitative analysis as a minimum.
Qualitative approaches provide a narrative of how climate-related risks and opportunities may develop over time, and are useful in uncertain situations that are more difficult to quantify. Quantitative approaches are more complicated but potentially more useful, incorporating the use of actionable numerical data and advanced modelling techniques. 
The ISSB's decision will affect companies around the world
The ISSB was established by the International Financial Reporting Standards Foundation (IFRS) in 2021. It was founded in response to the increasing demands of international investors for high-quality, transparent, reliable and comparable information on the climate-related risks and opportunities of different companies. 
To do so, the Board is developing a global baseline of sustainability disclosure standards that will help capital market participants to make more informed decisions. Its process has included lengthy consultations with investors and other stakeholders as it attempts to resolve international disputes on key issues such as materiality, emissions disclosure and international alignment. 
Although the standards will primarily be designed with the needs of investors in mind, the ISSB has said that they could be "incorporated into jurisdictional mandatory requirements". 
When taking its recent decision to include requirements for Scope 3 emissions reporting, for example, the ISSB confirmed that it will cooperate with international jurisdictions including the EU and the US Securities and Exchange Commission. The Board has also recruited staff members whose specific responsibility will be to ensure that the standards are suitable for businesses in emerging economies. 
This highlights the potential significance of the ISSB's standards to companies around the world. Not only are they likely to factor into the decisions of investors, but they could also become a legal requirement. 
The costs and benefits of climate-related scenario analysis
If the ISSB's standards are adopted as widely as expected, companies will have to bear the significant costs of compliance.  
The UK Government, which has previously scrapped its plans to mandate full climate scenario analysis in place of a requirement for qualitative assessments, has estimated that the average cost of complying with climate-related disclosure standards would be over £111,000 per company. Institutional investors, meanwhile, are currently spending an average of $1,372,000 per year on the collection, analysis and reporting of climate-related data to inform their investment decisions. 
As yet, there has been a lack of consensus on how climate risks can be accurately managed and measured, leading to substantial knowledge gaps that could contribute to financial instabilities. Standardisation is no easy task, particularly given the wide variation in climate risks incurred in different situations. Companies' climate risks vary according to a number of factors, such as their industry sector or geographical location. 
According to a 2022 survey by Bloomberg, companies are increasingly aligning with the goal of incorporating climate risk into their broader risk management frameworks. Around 85% of its 1,000 respondents had already started assessing climate risk, but only 5% had reached the advanced stage of incorporating multi-scenario analysis. 
Companies could, however, take advantage of the ISSB's latest announcement. Compliance with climate-related disclosure standards offers several benefits beyond enabling businesses to be better prepared for future scenarios. It can improve their performance in meeting climate-related targets and enable them to meet the demands of both clients and investors, potentially providing access to lower-cost capital. 
The ISSB's announcement indicates that there is significant investor demand for climate-related scenario analysis, and that this demand is being recognised. Given the projected influence of the ISSB standards, whether as internationally recognised by investors or as legal requirements, it seems likely that scenario analysis will eventually become the norm.