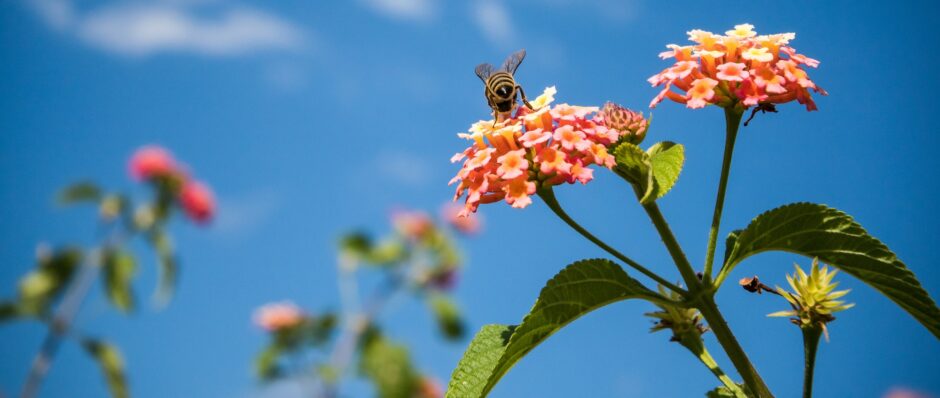 The International Finance Corporation (IFC) has published a framework to define investment opportunities that prevent biodiversity loss and enhance natural ecosystems.
The Biodiversity Finance Reference Guide builds on principles to facilitate nature-based investments.
It is designed to better define investment opportunities that can help prevent biodiversity loss and enhance natural ecosystems.
With over half of the world's GDP dependent on natural capital, identifying sustainable investment opportunities is becoming a growing imperative for investors and governments alike.
The World Economic Forum (WEF) has identified biodiversity loss as the third most severe global risk, behind failure to act on the climate and extreme weather. A close relationship between the three has been widely demonstrated, underlining the importance of natural ecosystems when considering climate-related investments.
Natural capital plays a vital role in generating more than half, or $44 trillion, of the global gross domestic product, according to the WEF. The IFC identifies a high or moderate reliance on nature in sectors like construction, agriculture and energy. Yet economic activity is causing biodiversity loss at an alarming rate, which calls for swift action from governments and investors alike.
IFC's biodiversity framework builds on ICMA's green bond and loan principles
The IFC has identified gaps in the International Capital Market Association's (ICMA) description of eligible green projects relating to biodiversity. It finds that although both the green bond principles and the green loan principles list biodiversity as an eligible use of proceeds, they lack the granularity needed to accurately define projects. 
Publishing what it sees as the first-of-its-kind framework on biodiversity finance, the IFC hopes to fill this gap. It believes aligning with the relevant UN sustainable development goals (SDGs) helps achieve this, and also helps avoid potential greenwash and reputational risks. Obtaining a second-party opinion is also recommended.
Frameworks that follow ICMA's guidelines are considered a requirement to issue green, sustainable, and social (GSS) bonds. Clearly establishing the use of proceeds, project selection criteria, management of proceeds and impact reporting are all important parts of the framework. The IFC's guide also lists the types of projects best suited for proceeds from biodiversity-related green debt issuance.
Eligible use of proceeds contributing to UN SDGs
The guide identifies investment activities that meet its use of proceeds eligibility criteria and also satisfy UN SDGs 14 and 15. These are divided into three general categories: activities that seek to generate biodiversity co-benefits, activities that hold conservation and restoration as their primary objective, and nature-based solutions that conserve, enhance and restore ecosystems and biodiversity. 
There is a further requirement in the guide for the eligibility of projects relating to the UN SDGs. Projects can only be labelled eligible for biodiversity finance if they do not create material risks to themes or environmental areas relating to other UN SDGs. Specifically, this relates to SDGs 2, 6, 7, 12 and 13.
The framework also helps investors and issuers map these activities to ICMA's green bond and loan principles. While this will help broadly identify projects eligible for biodiversity finance, the guide specifies that the use of proceeds will have to be considered on the basis of an individual project's qualifications. 
This reiterates the IFC's greenwash concerns over the accurate use of the framework's criteria. Addressing these concerns is timely after a high-level report at COP 27 has published recommendations to avoid greenwash risks, serving to draw a red line around the issue. These concerns are reasonable amid the rising importance of biodiversity finance, and the wider pushback against ESG investing in some parts of the world.
The rising importance of biodiversity finance 
According to the WEF, investing in biodiversity can provide a $10 trillion annual economic opportunity by 2030, and help create 395 million jobs. The demands for a global response by the Coalition of Finance Ministers for Climate Action were also echoed by the Finance for Biodiversity Foundation, ahead of COP15. This comprises 103 financial institutions, representing 19 countries with over €14 trillion in assets.
COP15 is the second part of the 15th meeting of the Conference of the Parties to the Convention on Biological Diversity and will be held between 9 and 17 December 2022 in Montreal, Canada.
IFC's framework for biodiversity finance provides guidelines that will help select quality projects and minimise missteps. Basing the framework on ICMA green bonds principles also makes sense, given the resilience of global GSS issuance amid the turmoil in the broader bond market.