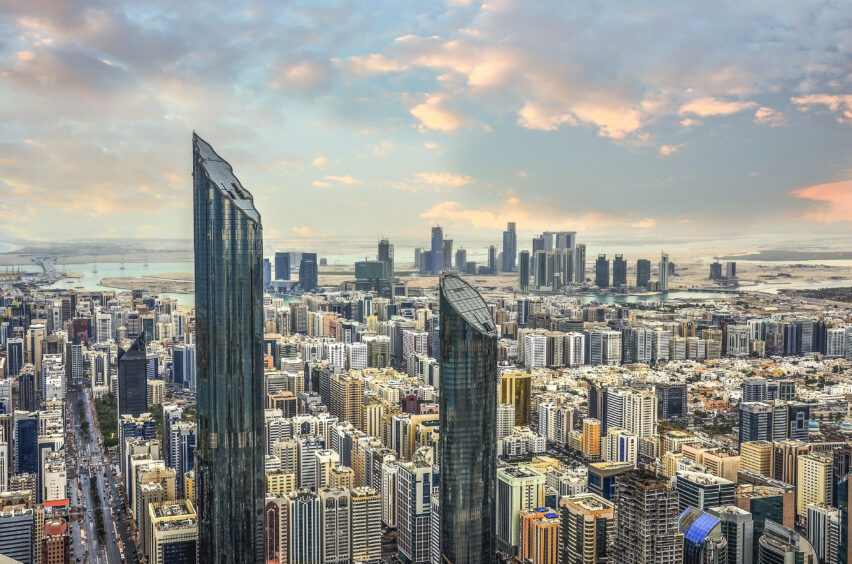 The Abu Dhabi Global Market (ADGM) has opened a consultation process to develop a framework for sustainability disclosures.
ADGM is soliciting feedback from companies and financial services firms on disclosure proposals for its sustainability framework. 
A buoyant market for sustainable investment products is putting pressure on regulators to tighten transparency requirements.
The United Arab Emirates (UAE) plans to complete its market consultation by 23 January 2023, ahead of COP28 which will be hosted in Dubai.
Driving UAE's sustainable finance strategic initiative
ADGM has launched a consultation on a proposed regulatory framework for sustainable finance. The UAE previously made sustainable finance (SusFin) a strategic priority, which will be progressed via ADGM acting as the Abu Dhabi financial regulator. 
ADGM functions as the international financial centre of Abu Dhabi, and also includes the Registration Authority and the ADGM courts. The UAE established its Net Zero by 2050 Strategic Initiative (NZSI) in October 2021, and said ADGM has an important role to play towards achieving this goal. 
The ambition is for ADGM to be a hub for sustainable investments. The purpose of the framework will be to encourage ADGM-registered entities to improve their ESG disclosures, which the state believes will also help with the NZSI.

Greening finance and mitigating greenwash
In its Consultation Paper, ADGM makes a distinction between sustainable investments and financing the transition. It refers to "financing green" as investments in environmentally sustainable activities, assets or products, while "greening finance" refers to climate transition funds. 
These invest in "greening" assets which are not currently green, but have the potential to do so over time. In fact, ADGM states that encouraging ADGM-incorporated entities to become greener is one of the reasons it was set up by the state as a SusFin hub. 
One of the aims of the consultation is to ensure investor confidence and the mitigation of potential greenwash risks. ADGM's proposed framework is intended to mitigate this risk in relation to funds, discretionary managed portfolios, bonds and sukuks, or Sharia-compliant and Islamic finance bonds.
There are concerns that go beyond greenwash risks when it comes to sukuks. Islamic finance may not be the ideal sustainable financing vehicle it is made out to be by proponents, due to the environmentally sensitive economic and social issues being overlooked in several countries where it originates. A reliance on fossil fuels and accusations of human rights violations are examples of this.
UAE's track record may cast a shadow on its COP presidency
As one of the world's top 10 producers of crude oil, the UAE has ongoing plans for fossil production and use, contradicting its sustainability pledges and supposed alignment with the goals of the Paris Agreement.
There are also concerns over money laundering, in fact the Financial Action Task Force, a global financial crime watchdog, holds the UAE to its grey list of countries where additional money-laundering monitoring is enforced.
Moreover, Human Rights Watch (HRW) has also cited the UAE for many violations relating to human rights, including alleged abuse of migrant workers, women's rights, freedom of expression in addition to incidences of arbitrary arrest, detainment and deportations. HRW also points out that 85% of the UAE's population lives along coastlines, where they are increasingly vulnerable to the impacts of climate change.
Establishing sustainability framework a priority ahead of COP 28
ADGM believes that developing a sustainability framework will help improve transparency and improve investor interests. This will result in increased transparency, which will ultimately advance the UAE's sustainability agenda, and help advance its transition to net zero.
Ahmed Jasim Al Zaabi, chairman of ADGM, said: "Sustainable finance is a strategic priority and focus sector for ADGM as we seek to contribute to advancing the UAE's net zero greenhouse gas emissions target and prepare for the UAE to host COP 28 in 2023."
Given the UN's ten recommendations, especially relating to phasing out fossil fuels and including people and nature in a just transition, it will be interesting to see how establishing a sustainable investing framework helps the UAE's transition to net zero.