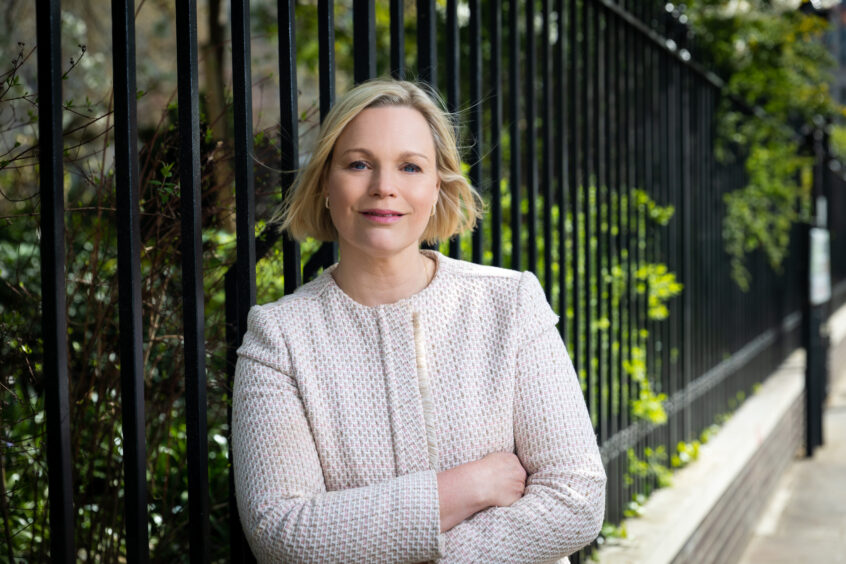 The Transition Plan Taskforce has launched a disclosure framework to help businesses develop transition plans for how they reach net zero. Nicola Stopps, chief executive of Simply Sustainable, explains what it is and the extent to which it can help the UK reach net zero.
TPT launches transition framework for net zero, but the lack of a timeline for implementation reflects the seeming lack of urgency from politicians.
While an important signal of the importance of net zero transition, the framework offers nothing new for sustainability practitioners.
The TPT framework ignores SMEs but businesses must collaborate across the value chain to change the trajectory of the economy.
The first draft of a 'gold standard' disclosure framework for mandatory climate reporting from big UK businesses was published by The Transition Plan Taskforce (TPT) earlier this month at COP27. With COP27 being one of the most anticipated global events, the expectations attached to initiatives and guidelines announced in its duration are undeniably high.
However, the TPT's new framework is not the first of its kind and ultimately doesn't deliver anything new for those of us that work within the field of sustainability. In fact, the recommendations outlined in the framework are business as usual for a lot of the clients we work with at Simply Sustainable.
What is the TPT gold standard?
The TPT launched in April this year after it was first announced at COP26. Its 'gold standard' for net-zero transition plans has been crafted with the purpose of ensuring that disclosures are meaningful, unified, and would deliver emissions reductions.
Through the framework, businesses are advised to prepare themselves for contributing to an economy-wide net zero transition and deliver their plans through "consistent, comparable and decision-useful reporting and verification".
The proposal for this new standard consists of a framework, and recommends that any emissions reduction target should consider Scope 1, 2 and 3 emissions and should prioritise decarbonisation through direct abatement over purchasing carbon credits.
It includes an implementation guidance document, with recommendations grounded in three guiding principles of Ambition, Action, and Accountability and five key pillars, consisting of:
Foundation, referring to a company's objectives and priorities
Implementation Strategy, including business planning, operations and policies
Engagement Strategy, including engagement with value chain, government and industry
Metrics and Targets, and
Governance, which includes board oversight and reporting, skills competencies and training, as well as incentive and remuneration.
What does the new standard mean for businesses?
The TPT's new framework is another step in the direction towards making the UK a net zero economy. It's encouraging businesses to meet the targets outlined in the Paris agreement and actually affect them; we see so many instances of businesses setting net-zero targets but not knowing how to get there. But while the framework reflects good governance, the pathways highlighted are those that we at Simply Sustainable have been advising on for many years.
A transition plan should convert ambitious climate goals into tangible steps to be taken by businesses or financial institutions to adequately prepare them for the rapid global transition toward a net zero economy. The publication of guidance and recommendations outlined in this gold standard are a positive step forward, but lack anything novel.
To suggest that this is a new development which is going to uphaul the way that UK corporates develop their net zero transition plans is a farfetched opinion – but we do appreciate that the guidance suggests businesses to produce a "maximalist" plan.
This encourages companies to not only focus on their own decarbonisation strategies, but also to consider how their plan fits into the UK and the world's transition to net-zero as a whole. It's holistic and thinks about impact, which serves to acknowledge what we know about climate change; that it's bigger than us as individual entities.
Is the new standard enough?
Businesses already have a myriad of tools at their fingertips to understand what they must do when setting net-zero targets, and although this new framework is another useful addition and follows best practice, it doesn't bring anything materially new to the table, especially for those who work in sustainability.
In fact, the constituents of this guidance have already been adopted and in progress for many organisations Simply Sustainable works with, for years. To be able to diligently commit to a net zero transition, it is essential for businesses to have strong governance, a robust strategy, and meticulous and accurate measurement methodologies put in place – with short term steps in place.
Additionally, it appears that the TPT has not committed to a timeline for implementation which feels reminiscent of the lack of pace associated with progress post COP26. The government announced at last year's COP26 that they intend to legislate to make the framework mandatory, and businesses were expected to start disclosing in 2023 using the existing guidance.
We are now nearing the end of 2022 and it is therefore disappointing to see the lack of progress made since their previous claims.
Collaboration is key
The TPT's framework focuses on the UK's biggest corporates only, and in doing so, removes the onus on the smaller businesses in the UK, who account for around half of all UK business-driven emissions. Moreover, 76% of smaller businesses are still to implement a decarbonisation strategy.
The climate crisis is an impossible feat without the collaboration of all parties, be it businesses, legislators and governance. There is simply no room for error, and we are running out of time. By excluding such major contributors, the framework removes the feeling of holistic accountability which is so integral to the success of our country's – and the global – net-zero journey.
The TPT's new 'gold standard' framework seems promising as it encourages businesses to adopt and implement tried and tested methods. However, it is important to note that this is yet another iteration of other frameworks and strategies that have already been put forward in the past. The release of this new guidance is unlikely to change the persistent lack of urgency and pace exhibited by UK corporates.
The publication of the 'gold standard' is a positive start, but without swift implementation and a strategy which targets all UK businesses, net zero targets will remain out of reach.