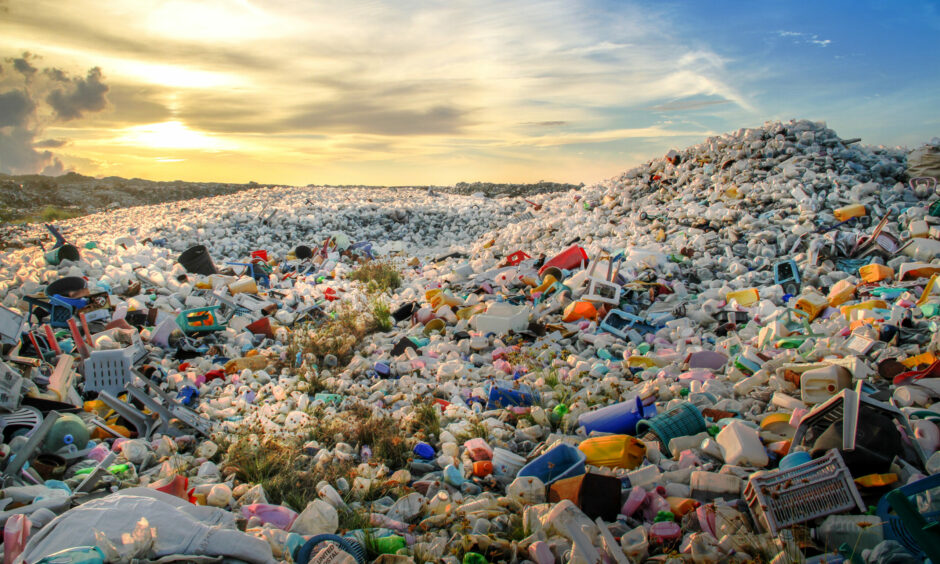 The Transparent 2022 report by the WWF's ReSource:Plastic analyses the progress made by the world's largest brands in tackling plastic waste. It advocates the next steps to continue their progress, including being proactive in designing for circularity and pushing for policies to enact the same.
WWF has released its third annual public report, Transparent 2022, on how some of the largest brands are faring in tackling plastic waste.
It found that the pace of progress may be slowing down and that a rebound in business volumes post-COVID led to an increase in the total tonnage of plastic produced by the initiative's members.
Researchers called for an immediate focus on circularity, rather than waiting for impositions by policy and regulations.
Monitoring the time-bound commitments of large brands on single-use plastic
The ReSource: Plastic initiative, launched in 2019 under the aegis of the World Wildlife Fund (WWF), has brought together companies and organisations to find a solution to the global plastic waste crisis. In December 2022, it published its third annual report Transparent 2022 on the progress made by member companies in tackling plastic pollution, finding ways to maximise their impact with recommendations.
The progress was assessed in three areas of action: eliminating unnecessary plastic, moving to sustainable solutions for necessary plastic, and doubling the rate of global recycling and recovery.
Some of the multinationals monitored included the five principal members that joined in 2019: Keurig Dr. Pepper, Proctor and Gamble (NYQ:PG), McDonald's (NYQ:MCD), Starbucks (NMS:SBUX), and The Coca-Cola Company (NYQ:KO). It also included newer members Amcor (NYQ:AMCR), Colgate-Palmolive (NYQ:CL) and Kimberly-Clark (NYQ:KMB) and CVS Health (NYQ:CVS).
Report shows progress but more needs to be done
Positive improvements across aspects of their supply chains were reported by legacy members, except CVS. This included a 35% increase in the use of recycled plastic and an overall reduction of problematic plastics – small plastics, polystyrene and PVC – by 3,100 metric tons.
This reduction was smaller than in previous years, suggesting that the pace of progress may be slowing down. Researchers stressed that the continued elimination of problem plastics and changes in design are important steps in adapting to the waste management systems of the future.
The report said: "Members should not limit strategies or ambitions to what they can achieve alone or what is currently required by policy. Instead, they should set themselves up for the future by designing a smart plastic portfolio today."
Members were also found to have adopted reuse systems on a wide scale, while recycled content increased to 10.2%, from 8% in 2020. The total tonnage of plastic produced by members, however, increased by 5.3% in 2021, largely due to a rebound in business volumes post-COVID. In addition, some members saw continuous increases in reported tonnages since their baselines because of increased sales. 
Overall, the report finds that progress extended beyond the companies' supply chains, which could be attributed to recommendations made by ReSource in previous reports. This included investing in innovation and changing business models to support the transition to circularity, which could serve as catalysts for other companies in their respective industries, as well as influencing stakeholders such as regulators and financiers.
Recommendations and next steps
The Transparent 2022 report provided some recommendations and next steps to help companies tackle plastic waste. They were encouraged to primarily focus on factors affecting their own operations and supply chains, such as advocating circularity policies, incorporating circularity in design, and collecting more and better data on plastic waste.
Focusing on factors with their own operational control provided companies with the most drastic improvements in managing plastic waste. The report cited examples of McDonald's phasing out the use of plastic straws in China, and Starbucks discontinuing single-use cups in South Korea by 2025.
ReSource also called for companies to incorporate circularity in design well before this is mandated by policies in the jurisdictions where they operate. Possible design steps include participating in initiatives such as the Polypropylene Recycling Coalition, and using the US Plastics Pact's list of problematic and unnecessary plastic to prioritise reduction efforts. 
Researchers said improved data from companies will support collaboration efforts, as well as inform stakeholders and policymakers of the state of the plastic waste crisis.
Advocating for the Global Plastics Treaty
ReSource: Plastic said that policy advocacy is essential to making long-term changes in tackling plastic waste. There are opportunities for companies to push for circularity policies, while the UN treaty on Plastic Pollution will be pivotal in addressing the plastic crisis. Attendees of the 5th UN Environmental Assembly in March 2022 voted for a resolution to develop an international, legally binding agreement on managing plastic and plastic waste by the end of 2024.
Reflecting a range of alternatives to address the full lifecycle of plastics, the design of reusable and recyclable products and materials, and the need for enhanced international collaboration to facilitate access to technology, the resulting treaty will be a legally binding instrument.
Need for progress beyond company operations
ReSource: Plastic's new report highlighted the progress made by companies within their own operations and supply chains. Although some progress has also been via collaborative action, it called for larger systemic efforts to effect global systemic change.
Acting on the recommendations made in the report, including circularity in design and policy, and improving data quality, can lead to real progress to tackle the global plastic waste crisis.