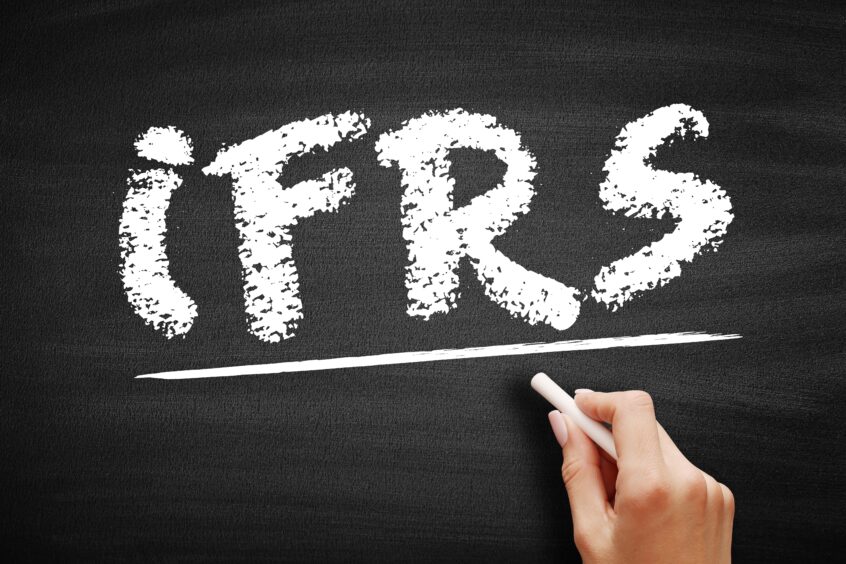 The ISSB's plans to incorporate biodiversity and just transition disclosures in its standards recognise calls by global investor groups for urgent action on the disclosure of social and nature-related risks.
The International Sustainability Standards Board (ISSB) plans to add biodiversity and just transition aspects to its climate-related disclosure standards.
The ISSB recently expanded its description of sustainability to encompass all company stakeholders, including society at large and its use of (and dependency on) natural resources.
Calls by groups like Nature Action 100 at COP15 highlight the urgency of dealing with biodiversity loss and related societal impacts, which have implications for over half of the world's GDP, and large populations of Indigenous People and local populations.
As global pressure mounts for the incorporation of social and nature-related risk in corporate disclosures, the ISSB appears to be changing course. While initially focused on enterprise value rather than impact, a recent meeting saw the standards group expand its definition of sustainability and commit to the inclusion of nature related in its disclosure framework.
This is an interesting move from the ISSB, which was set up by the IFRS Foundation. The IFRS Foundation, with the International Accounting Standards Board (IASB), created the International Financial Reporting Standards,  the accounting and disclosure rules used in over 167 jurisdictions to enable comparable and accurate reporting.
Expanding the definition of sustainability to include biodiversity and just transition
The ISSB expanded its description of sustainability to include biodiversity disclosures, and the impact of an entity on the society in which it operates. This resulted from staff recommendations at a meeting it held in Montreal on December 13, 2022, which coincided with COP15 the 15th meeting of the Conference of the Parties to the Convention on Biological Diversity (CBD), being held between 9 and 17 December 2022 in Montreal.
According to the staff paper published by the ISSB, staff sought clarifications on the framing and objective of the standard-setting body's general sustainability-related disclosures standard (S1).
Specifically, it asked for a description of "how value created, preserved or eroded for an entity (and its providers of financial capital) is inextricably linked to other stakeholders, society and the natural environment".
Building on the work of market-led initiatives to reflect best practices
The ISSB has recognised the need to develop its standards in conjunction with the work of other standards-setting bodies, to ensure the interoperability of its disclosures with global requirements. For example, it plans to use the format employed by the Task Force on Climate-related Financial Disclosures (TCFD) on climate-related risk, while also considering the disclosure requirements of international jurisdictions, such as the EU.
In developing its nature-based disclosure standards, it will use the work of the Taskforce for Nature-related Financial Disclosure (TNFD), as well as other existing nature-related standards and disclosures.
In October 2022 , the ISSB decided to include the mandatory disclosure of Scope 3 emissions as part of its standards, which it plans to do in cooperation with international jurisdictions like the EU and the US SEC.
As with the ISSB's inclusion of Scope 3 reporting, the inclusion of biodiversity and societal-impact disclosures will likely be seen as a positive move by stakeholders seeking greater transparency into a company's emissions and impact.
Complexities with biodiversity and impact similar to Scope 3 standards
As with Scope 3, there are many complexities involved with biodiversity and just transition-based disclosures, and it remains to be seen how the ISSB deals with these. With Scope 3 disclosures, for example, it appears that the ISSB intends to provide a certain amount of latitude in how companies deal with these complexities.
The ISSB has not elaborated on whether it will allow a phase-in period for some companies as well as a safe harbour provision, as it has done with Scope 3 disclosures. There, the ISSB has stated that ultimate oversight over a company's actions will rest with domestic regulators, yet, relaxing deadlines and compliance for some companies could lead to confusion, and raises concern over the potential for accusations of greenwashing.
Adding new advisors to include experts on natural resources and indigenous peoples
The ISSB also plans to add special advisers on biodiversity and the just transition. This would appear to add to the breadth of views it seeks to incorporate in setting its standards. It has appointed Karin Kemper, the former global director for Environment, Natural Resources and Blue Economy at the World Bank, and Geordie Hungerford, CEO of the First Nations Financial Management Board in Canada.
In her role at the World Bank Karin Kemper was responsible for the bank's policy and strategic direction on the economics and finance of biodiversity. She also guided the publishing of The Changing Wealth of Nations report, which quantifies the value generated by natural ecosystems to global and regional economies and changes in macro-economic value by positively or negatively affecting human capital development.
Geordie Hungerford's advisory role will provide the ISSB with strategic counsel on biodiversity and other issues important to Indigenous peoples. In addition to previous roles as a securities regulatory lawyer, financial tribunal chair and CEO, management consultant, and investment banker, he has also practised Indigenous and corporate law at a Canadian law firm, driven economic development initiatives for the Gwich'in Nation and represented the Gwich'in Nation in international Arctic economic development forums.
In his address to delegates at COP15, Emmanuel Faber, chair of the ISSB said: "The ISSB was created to change the current fragmented ESG disclosure landscape into a global common, consistent language of sustainability-related financial disclosures.
"Our clarification of the fundamental articulation between financial value creation and sustainability, borrowed from concepts in the Integrated Reporting Framework, will ground our standard-setting work and make clear that while our focus is on information for investors, financial value creation is affected by the proper preservation, development and regeneration of all the resources and relationships (including natural and human) needed for a company to achieve its goals."
Recognising the connection between corporate profits and biodiversity and a just transition
The need to include biodiversity and societal impacts, or a just transition, in corporate disclosures is fast becoming a global imperative. At COP15, a group of institutional investors has unveiled Nature Action 100, a new global investor engagement initiative to drive urgent action on the nature-related risks and dependencies in companies.
According to the World Economic Forum (WEF), over half of the world's GDP is at risk from biodiversity loss. The WEF lists biodiversity loss as the third most severe global risk, after climate change and extreme weather, with the destruction of natural ecosystems resulting in severe social and economic consequences.
Nature-based Solutions (NbS) to tackle biodiversity loss can play an important part in the green transition. Most of the world's remaining biodiversity assets reside on lands inhabited by 480 million indigenous people, according to the UN Permanent Forum on Indigenous issues. Yet, creating decent work in NbS requires a "just transition", which refers to providing decent work for all in a sustainable society.
Mandating disclosures related to biodiversity and societal impacts by the ISSB will help corporations and investors recognise the importance of NbS and a just transition in tackling the most severe global threats.