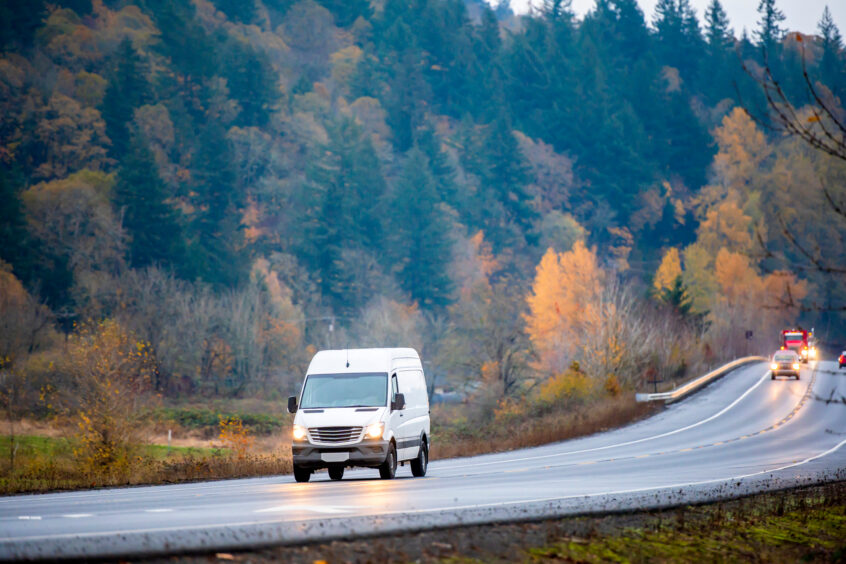 In a bid to help meet its 2050 net-zero goal, Canada is proposing that by 2035 zero-emission vehicles account for 100% of the light-duty vehicles sold in the country, starting with model year 2026.
New regulations will require automakers and importers to meet annual Zero-Emission Vehicle (ZEV) sales targets. 
A ZEV mandate could help reduce the 50% of the country's greenhouse gas (GHG) emissions from the transportation sector that come from light-duty vehicles.
If successful it could put Canada on track to meet its 2030 emissions reduction target, and net zero by 2050.
Light-duty vehicles (passenger cars, SUVs, and light trucks) account for about half of Canada's transportation emissions. The new regulation would see a shift in allowable vehicle sales in the 2026 model year, with a requirement that at least 20% of new light-duty vehicles offered for sale be ZEVs, and would increase annually to at least 60% by 2030 and 100% for 2035.
The phasing in of the sales rule resulted from stakeholder engagement and a further 75-day consultation starting from December 31, 2022, is taking place before final regulations are published in 2023.
How will ZEVs help Canada reach its emissions targets?
According to government research, light-duty vehicles account for about half of Canada's GHG emissions from the transportation sector. Based on government statistics, the transport sector accounts for 25% of the country's emissions, second only to the oil and gas sector (27%).
Limiting the number of fossil-fuel operated light-duty vehicles, it is hoped, will help reduce these emissions. The government has also specified what it means by ZEVs, which goes beyond battery-electric vehicles. 
Fuel-cell electric vehicles using hydrogen, and plug-in hybrid electric vehicles are also included in the definition. Hybrid vehicles, it stipulates, are those that can run exclusively on electricity for a specified minimum distance before transitioning to both liquid fuels and electricity.
Reducing transport missions a priority for reaching emission reductions goals
The plan to develop sales regulations for light-duty vehicles is part of Canada's 2030 Emissions Reduction Plan. It provides a roadmap for the country to achieve a 40% reduction in its GHG emissions by 2030. The plan envisages C$9.1 billion in new investments to tackle climate change while also driving economic growth.
Included in these investments is a plan to spend C$2.9 billion to support its new regulation on ZEV sales. These investments will include providing financial assistance to make ZEVs more affordable, and building 85,000 publicly funded charging stations across the country by 2027. 
Canada has one of the lowest carbon generation mixes in the world, with over 83% of its generated electricity coming from non-fossil fuel sources. While measures to phase out fossil-fuel generated electricity could help it achieve a net-zero electricity grid by 2035, the government does not expect electricity demand to increase due to the rise in ZEV sales. 
The government also believes that a forecast 1.3% increase in electricity demand by 2035, rising to 2.2% by 2050, is also unlikely to result in a significant increase in electricity prices. To increase public awareness and confidence on the benefits of ZEVs, the government is also planning new training and educational programs. 
Benefits of new regulation go beyond tackling climate change
The proposed ZEV sales target has the potential to have impacts beyond emissions reductions, providing economic and health benefits to Canadians.  It also aims to set an example for green procurement in its bid to build a cleaner on-road transportation system.
The regulation could result in vehicle owners saving C$33.9 billion in energy costs by 2050, according to government research, while incurring lower incremental costs of C$24.5 billion on new vehicle purchases and home charger costs.
The cumulative greenhouse gas emission reductions from 2026 to 2050 are estimated to be 430 metric tons, valued at $19.2 billion in avoided global damages, which also translates into reduced pollution, and improved health. About half of Canada's schools and long-term care facilities are located near heavy-traffic roads, making locals vulnerable to developing respiratory diseases.
Wider economic benefits from ZEV sales extend to critical minerals strategy
In its bid to stimulate the economy via its 2030 climate action plan, Canada is taking steps to attract investments from global companies to build EVs domestically. While  protecting jobs as its automotive sector transitions, it will also help the country's capabilities in building vehicle batters and hybrids, which is a key driver of its Critical Minerals Strategy.
The ZEV market in North America could be worth C$174 billion by 2030, according to Canadian estimates, which could create 220,000 mining, processing and manufacturing jobs in the country. Its plans to build domestic capacity to make and service EVs has succeeded in creating 17,000 jobs in 2022. 
Aligned with the most stringent light-duty vehicle standards in North America
A stated objective of Canada's policy on light-duty vehicle regulations is to align with the most stringent performance standards in North America, either at the US federal or state level. The main reason for this is to ensure that vehicles can be manufactured and sold in either country without concern for adherence to standards.
For emissions standards it will align with US EPA's fleet average greenhouse gas requirements, and for ZEV sales it will follow California's regulations, at a minimum. With regard to ZEV sales, for example, Canada's standards will require 6.5% average annual increase in the ZEVs sold to 2030, which is above the 4.75% implied by California's regulation.
Phased approach to implement new rules recommended by stakeholders
The proposed regulation, requiring that 100% of light-duty vehicle sales be ZEVs by 2035, is seen as a vital step for Canada to achieve its goal of net-zero emissions by 2050. The 2035 deadline has been established with a view to achieving a green transportation sector by 2050, and is based on the average age of a vehicle being 15 years, according to government data.
Extensive engagement with stakeholders resulted in the formation of the proposed regulations, according to the government. This engagement also resulted in the government's adoption of a phased approach to implementation, which was recommended by many stakeholders. 
It will conduct a further 75-day consultation period with stakeholders beginning on December 31, 2022, before the final regulations are published in 2023.