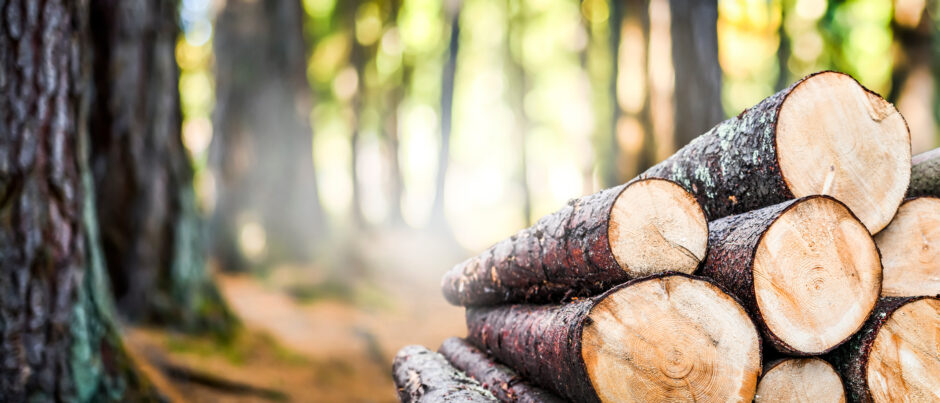 Eight Canadian NGO's have accused the Sustainable Forestry Initiative (SFI) of greenwash. Logging is having an increasingly detrimental impact on forests and their ecosystems.
North America's largest sustainable forestry certification scheme accused of greenwash.
Sustainability certification is a complex endeavour, and open to accusations of various types of greenwash.
Transparency about intentions and outcomes are going to become increasingly importance in terms of defence against greenwash accusations.
SFI is North America's largest forest certification system and is backed by the logging industry. SFI is the largest single certification system in North America, having 'certified' more than 150 million hectares of forest in North America alone. Yet according to environmental law charity Ecojustice, "SFI gives the impression that logging operations certified to its standard are 'sustainable' while having no rules requiring that logging meet prescribed sustainability criteria nor any on-the-ground assessment to confirm sustainability."
Environmental groups file greenwash claim
Ecojustice has now filed a complaint filed with Competition Bureau Canada, on behalf of eight environmental organizations including Greenpeace Canada, Wildlands League, David Suzuki Foundation and Ecology Action Centre.
The complaint requests the Bureau conduct an inquiry into false and misleading 'sustainability' claims made by the Sustainable Forestry Initiative (SFI) about its sustainable forestry certification scheme. It alleges that the SFI's claims of sustainability are "false and misleading" because it has "no rules requiring that logging meet prescribed sustainability criteria nor any on-the-ground assessment to confirm sustainability."
Sustainable forestry groups backed by industry faces greenwash challenges
SFI, alongside many sustainable forestry certification schemes,  has long faced criticism from environmental and community groups in both Canada and the United States. Considered in the context of an internationally accepted definition of sustainable forest management, the groups say SFI is misrepresenting the standards of its certification system, and that this has contributed and will continue to contribute to unsustainable logging globally and in Canada on an immense scale. SFI's certification allows clearcutting, spraying of toxic chemicals, and logging of endangered forests (including old growth forests and caribou habitat).
Devon Page, executive director, Ecojustice said: "The Sustainable Forestry Initiative's standard is a greenwashed certification that misleads consumers and fails to protect forests and the environment. This deception needs to stop immediately.
"Forest certification could be a useful tool to help consumers seek out and buy products from well-managed forests. However, industry-led certifications such as the SFI standard have been corrupted into a self-interested tool to greenwash irresponsible forestry practices."
While no decision has yet been made on whether or not Competition Bureau Canada is going to open an investigation, the accusation is indicative of the fine line which many sustainability bodies are now having to walk. It is no longer enough to set out a stall as a certifier or verifier but necessary to be transparent about how that process works, and open to criticism if it does not fit into standards widely approved or seen as 'sustainable'.
Greenwash in certification impacts corporate reputation
This is an increasingly critical issue for corporates, which are looking for external and official approval and recognition of their own attempts to achieve a sustainable growth path. Rachel Plotkin, Boreal Project Manager, David Suzuki said: "Consumers are sick and tired of meaningless greenwash. When they buy a product on the basis of it being produced sustainably, they deserve to be able to believe that this claim is backed up by a credible standard. We are counting on the Competition Bureau to protect consumers and to restore their trust."
The complaint raises the question of exactly what constitutes greenwash. While the complaint is focused on the fact that the SFI certifies the process that logging companies must set up, rather than the outcome (or whether or not the final product is 'sustainable') the certification body makes very clear that it is providing a management systems based standard, rather than a measurement of performance. So does the problem lie with the standard, its definition, its public understanding, or the need to do more?
While there has unquestionably been greenwash in many industries, meaning the deliberate misrepresentation of reality in order to look 'green', in many cases it can be considered to be a misunderstanding or poor communication. In this case, SFI has said that annual audits are carried out, the result of which can be seen in its publicly available databases. These are conducted by independent third-party certification bodies.
As demands for sustainability information, and certification, continues to grow there are likely to be increasing numbers of cases brought against different bodies and the only defence in many cases is likely to be extreme transparency about goals and how they are to be achieved.