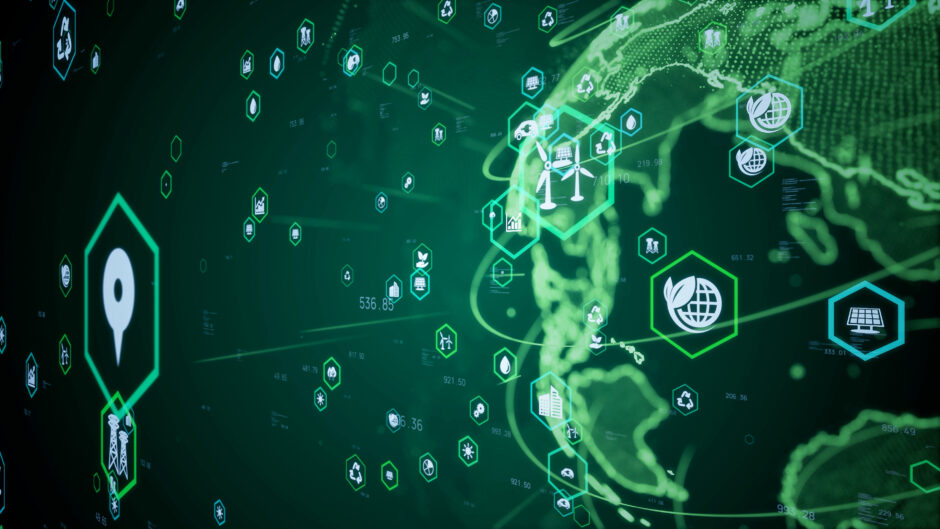 Sustainability is set to dictate consumer trends throughout 2023, but a recent report from ESG solutions provider Sphera suggests that affordability and lack of data are affecting sustainable buying behaviours.
As the cost of living crisis continues, a recent survey said that customers are being put off by the higher prices of sustainable products, with only 1 in 5 prepared to pay higher prices.
The challenge is multiplied by lack of trust on available sustainability data and confusion about the drivers of climate change and the effectiveness of existing actions. 
Transparency and comparability of data are going to be critical to consumer action and behavioural change moving forward.
Sphera is a Blackstone-backed  global provider of ESG software, data and consulting services has published a report on green spending. The report was based on a survey that showed consumers are struggling to understand where they can most effect change, and to understand the meaning behind many green claims.
Sphera's research says that price and data are the biggest barriers to behavioural change
Surveying 1,200 consumers across the UK, US and Germany, Sphera's report The State of Ethical Consumerism said that unaffordable green products and inaccessible or unreliable product data is hindering sustainable buying choices and behaviours. Notably, 31% of consumers pinpoint the high cost of sustainable products as the biggest barrier to sustainable behaviour change.
Against a backdrop of record-breaking inflation, 31% of consumers pinpoint the high cost of sustainable products as the biggest barrier to sustainable behaviour change. On top of this, only 20% of consumers would definitely pay a premium for sustainable products and only 30% now avoid unsustainable brands, indicating that sustainability is not being consistently incorporated into consumer buying habits. However, 44% say they would "probably" pay a premium for green products. 
Other findings that stood out where that only 13% of respondents see sustainability as a deciding factor in product choice, and that price and information are cited as biggest barriers to sustainable behaviour change among consumers. Perhaps the most interesting finding was that, as opposed to the majority of research that suggests that young people are most concerned about climate change, the report found that young consumers have the lowest level of extreme concern about the climate crisis and are among the least committed to sustainable behaviour change.
Another major problem is the lack of trust in the market. Only 10% of respondents completely trust brand promises on climate change. Only 20% of 18-24-year-old respondents said they were 'extremely concerned about the climate crisis and the need for greater sustainability and net zero emissions'. This was the lowest proportion among all age groups (although 58% report being somewhat concerned).
This is also the age group most likely to say they can only make a difference if "business plays its part too." With only 10% of all consumers professing complete trust in business sustainability promises and only 48% believing net-zero targets are still achievable, perceived business inaction may be leading to a degree of public apathy and cynicism around efforts to reach net zero. 
Consumer scepticism is on the increase
The report suggests that consumer activism is increasingly confined to a minority, with 7% having regularly boycotted brands over sustainability issues in the last two years, while only 13% say sustainability is now the primary factor in choosing a brand. Although 18% say they avoided "a few" unsustainable brands and 56% say sustainability is important among other factors when buying products, it appears that fewer consumers consistently adopt green purchasing habits.  
The survey finds climate change scepticism is almost equally rife across the US, UK and Germany, with only 38% of consumers saying that they completely believe in anthropogenic climate change, a proportion that is similar across all three of the West's largest economies. While 43% say they believe in man-made climate change "to some extent," this indicates that doubts over climate science are also impacting sustainable consumerism.  Given that every year the science gets clearer and the need for action becomes more urgent, it is deeply concerning that conflicting messages are resulting in a confused populace.
Reliable sustainability information is lacking
Another thing that became clear however is that only 10% of respondents said they find it very easy to get reliable sustainability data. This sits alongside the finding of confusion about climate change highlights the importance of clarity in communication and comparability and transparency in sustainability and climate data.
Paul Marushka, Sphera's CEO and president, said: "This report confirms the perceived unaffordability of green products, and the often inaccessible or unreliable nature of sustainability data is breeding sustainability scepticism and apathy among consumers. Amid increases in the cost of living and distrust in unsubstantiated corporate claims on climate-related issues, there is a growing imperative for industries to work together on lowering the cost of green products and standardizing sustainability reporting.
"Consumers increasingly expect businesses to 'walk the walk' on ESG claims before they themselves are willing to make more sustainable choices, indicating that transparent business action on decarbonisation would act as a trust multiplier and galvanize reciprocal consumer action." 
Marushka continued, "Rising consumer apathy and distrust of some corporate sustainability claims could impact the ability of businesses to roll out carbon-friendly products and meet their climate change targets. Reports of greenwashing are also contributing to consumer distrust of measures such as carbon offsetting, with 34% of consumers in the survey believing that corporate carbon offsetting is either an easy way out or no solution at all. 
He concluded: "There is a clear need for universal standards on sustainability measurement and reporting to improve corporate sustainability data and rebuild public trust in green products, services and brands."