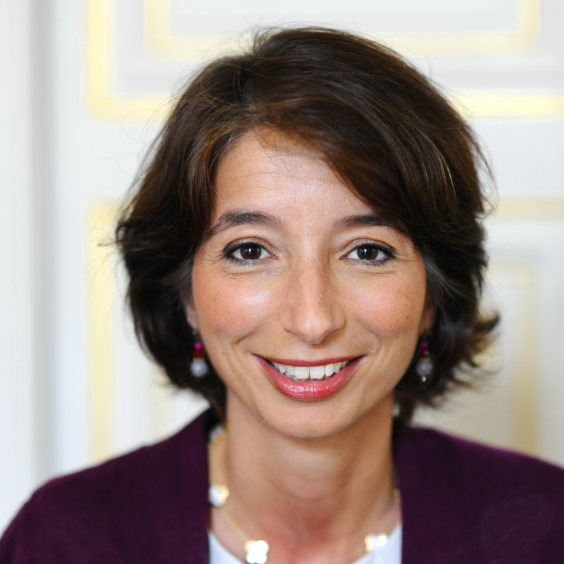 The appointment will see Maria play an integral role in driving the Science Based Targets initiative (SBTi)'s strategic engagement worldwide, strengthen governance and accelerate the exponential growth of corporate climate action through science-based targets.
The SBTI has appointed a chief impact officer.
As the initiative incorporates as an NGO, it is developing a global engagement strategy to have 10,000 companies with science based targets.
Growing focus on impact, not simply on enterprise risk, is changing the face of sustainability action.
With more than 20 years experience leading corporate strategy and sustainability, Maria brings extensive expertise of shaping business behaviours to reflect core ESG principles. She will support the initiative as it continues to make an impact in the fight against climate change by helping the private sector to decarbonise.
Based in Paris, Maria joins the SBTi from Sodexo, the France-headquartered international food services and facilities management company, where she held various senior leadership positions including most recently as Group Senior Vice President of Sustainability and Corporate Responsibility.
SBTi to incorporate to reach 20% of global economy
As part of her role on the expanding executive leadership team, Maria will spearhead the SBTi's global engagement strategy. She will support the incorporation of the SBTi as a stand-alone NGO later this year and will be instrumental in achieving the SBTi's 2025 goals: 10,000 companies with science-based targets, representing 5GT of emissions and 20% of the global economy.
Luiz Amaral, CEO of the SBTi, said: "To avoid catastrophic climate change events, the private sector needs to go further and faster than ever before. Businesses setting bold corporate climate targets with us are already making a difference; those with validated SBTi targets are cutting scope 1 and 2 emissions faster than their peers and we're seeing more organizations choosing to take meaningful, science-based action every day.
"2022 was the SBTi's biggest year by far, with more targets validated than the previous six years combined. 2023 will be bigger still as demand for science-based targets from businesses and financial institutions worldwide continues to grow.
"Last year I announced plans to expand and strengthen the SBTi's executive leadership team to support this growth, and I'm delighted that Maria has now joined us. She brings with her extensive sustainability expertise, as well as strong corporate leadership experience. I know she'll be a huge asset to the SBTi, helping us to accelerate the impact we're already driving in the private sector."
Maria Outters said: "Time is running out to meet the goals of the Paris Agreement, and we must expand the role of the private sector in rapidly cutting greenhouse gas emissions. That's why I joined the SBTi – to advance this proven method for companies to align their operations and strategies with climate science. I thank the board for entrusting me with this position and look forward to working with this exceptional team."
The SBTi will announce further additions to its Executive Board, leadership team and Technical Council in the coming months, further strengthening the initiative's capacity and expertise.