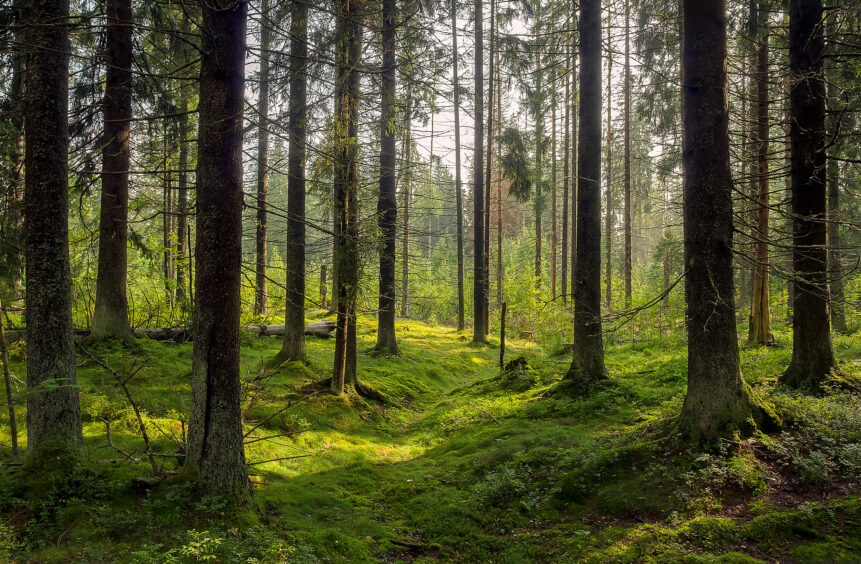 The UN-convened Net-Zero Asset Owner Alliance (NZAOA), whose members collectively hold $11 trillion in assets under management, has banned the use of carbon removals to meet interim CO2 targets.
The NZAOA has published a new update to its Target Setting Protocol.
Among new measures, it is demanding that members do not use carbon removals to meet 2030 emissions reduction targets.
The new protocol came days after the alliance's members were criticised over "patchy progress" over climate and disclosure commitments.
The NZAOA is member-led alliance for the financial sector, where members have committed to making their investment portfolio's net zero by 2050.  It is supported by UNEP FI and the UN-supported Principles for Responsible Investment (PRI), and its primary focus is setting standards for investment portfolio emissions, as they typically represent the vast majority of an asset owner's footprint. 
According to its own figures, it has 84 members and $11 trillion in assets under management, with 44 of its members having set targets in line with the UN Race to Zero. 
NZAOA members criticised for "patchy progress"
The updated protocol was released soon after a report by Climate Votes found "patchy progress" in the members' commitments over disclosure, proxy voting and fossil fuel bond investing. 
In terms of disclosure, it found that 90% of them disclose details of their net-zero targets, however only 26% disclosed information on Scope 3 emissions, which the Alliance considers to be a key requirement. Just 7% achieved high disclosure completeness levels on their alignment with 1.5°C pathway goals, while 70% of members had medium levels and 23% of members had low levels.
As for proxy voting, NZAOA members were more likely to vote "for" climate-related proposals than peers in the non-NZAOA group across the entire sample of climate votes. On ambitious proposals that require companies to align their strategies with the Paris Agreement, however, peers in the non-NZAOA group are statistically more likely to vote in favour than NZAOA members.
Finally, for fossil fuel bond investing, seven members held more bonds issued by fossil fuel companies in the BICS Industry Classification list than Vanguard – an average market holdings benchmark with no focus on sustainability and climate change.
What are the changes to the protocol?
The third update of the NZAOA's Target Setting Protocol has expanded its methodology and clarified its expectations to members. The goal is to ensure they set short-term decarbonisation targets that put them on a pathway to reaching net-zero greenhouse gas (GHG) emissions in their investment portfolios by 2050.
Based on the Intergovernmental Panel on Climate Change's (IPCC) pathways, the Alliance identified emissions reduction requirements for sub-portfolio targets in the range of 22-32% by 2025 and 40-60% by 2030. 
It has also formulated the methodology for direct private equity investments, requiring members to commence setting targets in 2023 and cover all new private equity assets by 2025.
Data has historically been more opaque for unlisted equity, compared to their publicly listed counterparts, meaning that establishing decarbonisation targets for private equity portfolios presents a bigger challenge.
The latest update also added guidance on carbon accounting for sovereign debt, which is a significant asset class for many asset owners. The NZAOA joined forces with PCAF (Partnership for Carbon Accounting Financials) and ASCOR (Assessing Sovereign Climate-related Opportunities and Risks) to develop the accounting and assessment standards respectively. Once finalised, the methodologies developed will offer investors a tool for a common understanding of sovereign exposure and climate alignment.
Lastly, the Alliance members are also asked to phase in target-setting on new commercial real estate loans using the Carbon Risk Real Estate Monitor 1.5°C national pathways or the IPCC's no or limited overshoot 1.5°C global range. In 2024, the members will also report the share of the portfolio that is covered by the disclosure target on new investments.
Günther Thallinger, board member Allianz (ETR:ALZ) and Alliance, said: "We are observing a divergence of real-economy emission pathways and scientific pathways for limiting temperature rise to 1.5C. With this Protocol the Alliance increases expectations for its members and calls on policymakers and corporates to move in line with science."
Why is the NZAOA banning carbon removals?
A key focus of the updated Target Setting Protocol was carbon removals. The alliance said that, since these technologies are yet to impact at scale, members should encourage investee companies to prioritise emission reductions in the short term (targets to 2030). It also banned the use of carbon removals to achieve intermediary emission targets "that detract from these efforts".
The reasoning behind this is that members are required to give due consideration to societal impacts when steering their portfolios towards net-zero economy alignment. The new Protocol explicitly asks members to consider Just Transition impacts – ensuring the benefits of the low carbon transition are widely and fairly shared – to their decarbonisation targets.
When setting climate solutions investment targets, members are encouraged to focus on emerging markets, which typically are most vulnerable to climate change and have fewer resources to transition from fossil fuel dependence. 
It seems that the alliance's ban is intended to avoid that investors continue with business as usual by resorting to offsets, which has been a long-time concern in the decarbonisation discourse. Indeed, the Science-Based Targets initiative said that companies can use carbon credits to cover up to a tenth of their emissions, and implement actual reduction plans for the rest. The NZAOA's measure seems particularly relevant for emerging markets, where a lack of regulation around net zero may leave too much lenience to the use of carbon credits.