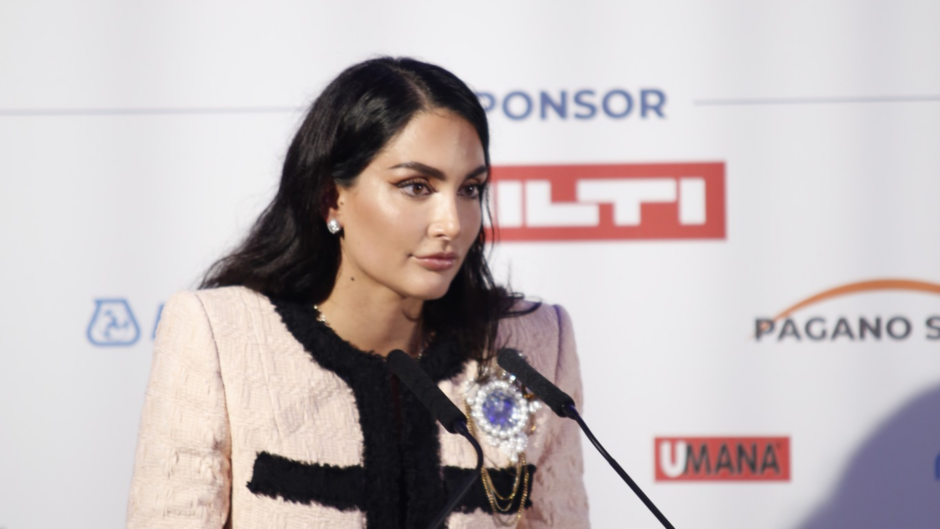 The EU is looking to impose more stringent energy efficiency standards for buildings, which would force a faster pace of renovations. Angelica Donati, chief executive of Donati Immobiliare Group and president of the industry association ANCE Giovani, says that targets should be complemented by state incentives to ensure that property owners can afford the retrofits.
The EU wants to bring forward the deadlines to achieve higher energy performance certificates (EPCs) across the bloc.
Improving energy efficiency will substantially reduce the footprint of the building sector, which accounts for 40% of total energy consumption in the EU.
The proposed measure, however, risks penalising countries where the majority of buildings are in the lowest EPC bands, meaning there will be a low chance of achieving the target.
In February 2023, the European Union's Industry, Research and Energy Committee backed proposals to boost energy efficiency. The draft legislation will be put to a vote by the full House during the 13-16 March plenary session. MEPs will then enter into negotiations with Council to agree on the final shape of the bill. 
What do the proposals entail?
The proposed revision of the Energy Performance of Buildings Directive (EPBD) is intended to substantially reduce greenhouse gas (GHG) emissions and energy consumption in the EU building sector by 2030, and make it climate neutral by 2050. It also intends to increase the rate of renovations of energy-inefficient buildings and improve information on energy performance.
According to the adopted text, all new buildings should be zero-emission from 2028, while new buildings occupied, operated or owned by public authorities from 2026, compared to previous deadlines of 2030 and 2027 respectively. All new buildings should be equipped with solar technologies by 2028, where technically suitable and economically feasible, while residential buildings undergoing major renovation have until 2032 to comply.
Specifically, residential buildings would have to achieve at least EPC E by 2030, and D by 2033. Non-residential and public buildings would have to achieve the same classes by 2027 and 2030 respectively, while it was previously proposed to have F and E.
Why is the EU focusing on buildings?
It is hugely important to decarbonise the built environment to stay within the global warming limits imposed by the Paris Agreement. Buildings in the EU account for 40% of total energy consumption and 36% of GHG emissions. 
Indeed, direct emissions through construction represent only 5% of global GHG emissions, but this figure shoots up to 17% when taking into account electricity and heating. Because 80% of the buildings that will be used in 2050 have already been erected in developed countries, retrofits are crucial to reduce their carbon footprint by improving their energy efficiency.
What is energy efficiency and why is it important?
The revision of the EPBD is part of the 'Fit for 55' package, with both the 2030 and the 2050 targets enshrined into binding European law. Donati says that this is a step in the right direction because energy efficiency will not only support environmental goals, but also drive down expenses for the people living in and owning the buildings.
Uneven progress
According to a 2022 study by the European Economic and Social Committee (EESC), there are around 120 million buildings in the EU, of which 108 million are residential. It estimated that 35% of the building stock had an EPC rating between D and G and that only about 12% of the residential building stock had been renovated to meet the targets being enforced at the time.
Upgrading European buildings following the proposed changes, however, will not be the same in each Member State. For a start, EPC coverage varies considerably between countries, from over 40% of the stock in Ireland and 30% in the Netherlands to less than 5% in other countries – so the scale of work required is not fully clear yet.
Moreover, Member States present different levels of progress when it comes to energy efficiency. A 2021 analysis by NGO Regulatory Assistance Project found that Finland only had 8% of buildings being rated in the bottom two EPC bands, compared to 25% in Portugal and France. 
In Italy, where Donati operates, the EESC found that 33% were class G buildings, 23% were class F and 16% were class E, implying that more than half are in the three bottom bands.
She says: "We're not even talking anymore about bringing them into an E class, but bringing the bottom three into D… To bring everything into an E class, there would need to be works done in about two million buildings, to bring everything into D class, the number goes up to nine million buildings."
"In a country like Italy, where you're talking about a big, big chunk of the built environment, it is unthinkable that it can just be a burden the private owners need to bear by themselves," she adds. "As a construction group, as an association and chair, I've been saying for a long time that what we need is to come up with a structural measure, or a set of structural measures, to drive energy efficiency in the privately owned realm."
Need for incentives
For Donati, the new directive needs to be complemented by state help to ensure that the renovation targets are met. 
"There needs to be a joint effort between the public actor and the private actor. You cannot expect families to front to foot the entire bill for this measure," she says. "We don't want it to be free money… we want it to have a logical structure, we want owners to put skin in the game because it's their properties as well."
"There needs to be a public incentivisation scheme, What that incentivisation scheme should look like, it's something that we want to discuss and, you know, there's it's going to take a lot of work to get things right."
In her view, those countries where most buildings fall into the lowest EPC classes, such as Italy, should adapt this directive to their local reality.
"We don't even have enough construction firms in Italy to basically redo nine million buildings in a decade… I'm sure a solution will be found, a solution must be found. But the solution is not to just go against the European directive and say that it's not doable, [it] is to find a compromise, both in the implementation and also in the way that the works are funded."
Ultimately, the directive is expected to help the EU achieve climate goals and save costs of powering and heating buildings. The construction sector will benefit from a 10-year visibility that will allow companies to establish a pipeline, expand hire and retrain staff to respond to the uptick in demand. Brussels needs, however, to ensure that no one is left behind.
Donati concluded: "Investment in construction is investment into the country's growth, but obviously it needs to be sustainable. And we're not just talking about environmental sustainability, but social and economic sustainability, which is why it's important that a system is devised to make sure that people are incentivised to do it and are encouraged to do it, not penalised."