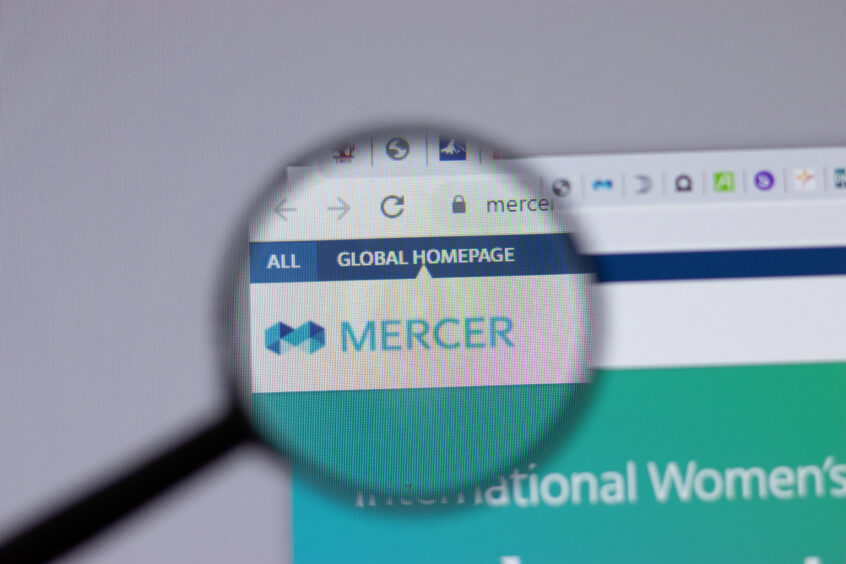 The Australian Securities and Investment Commission (ASIC) has taken legal action against Mercer Superannuation over alleged greenwash.
ASIC has taken legal action against Mercer Superannuation because it allegedly made false statements about the sustainability claims of some of its pension investment choices.
Communications relating to such claims are being increasingly scrutinised across various sectors.
Greenwash presents legal and reputational risk, and verifying sustainability claims is increasingly becoming a matter for the courts to decide.
Regulators and climate activists are scrutinising the accuracy of messaging when it comes to sustainability claims. In the UK, for example, the Advertising Standards Authority (ASA) is taking steps to ensure clarity from advertisers over sustainability claims.
Why is ASIC taking Mercer to court?
ASIC has initiated civil penalty proceedings in the Australian Federal Court against Mercer Superannuation (Australia) Limited. ASIC claimed that Mercer allegedly made statements about the sustainability characteristics of some of its pension investment options.
In its capacity as the regulator of corporations, markets, financial services and consumer credit, part of ASIC's role is to "promote confident and informed participation by investors and consumers in the financial system" and to "take whatever action we can, and which is necessary, to enforce and give effect to the law".
According to the complaint filed by ASIC, statements made by Mercer about seven of its 'Sustainable Plus' investment options explicitly state that they are suitable for investors who are "deeply committed to sustainability", because they excluded investments in fossil fuels, alcohol production and gambling.
Examining the holdings of these investment options, however, provided evidence to the contrary: they included several companies active in fossil fuel extraction, such as AGL Energy (ASX:AGL) and Whitehaven Coal (ASX:WHC); brewers and wineries such as Budweiser (NYSE:BUD), Heineken (AMS:HEIA) and Treasury Wine Estates (ASX:TWE); and gambling and casino operators, such as Aristocrat Leisure. (ASX:ALL), Caesars Entertainment (NMS:CZR) and Tabcorp Holdings (ASX:TAH). 
Mercer could not be reached for comment.
ASIC deputy chair Sarah Court said: "This is the first time ASIC has taken an Australian entity to court regarding alleged greenwashing conduct, and it reflects our continuing efforts to ensure sustainability-related claims made by financial institutions are accurate."
Clarity in communication and advertising can avoid greenwash risks
ASIC's legal action has entirely to do with the claims that Mercer made on its own website, which it appears to be violating entirely by its choice of investments in its superannuation funds. ASIC has issued guidelines on how to avoid greenwashing when offering or promoting sustainability-related products.
In Australia, superannuation refers to a pension plan that is created by companies to benefit their employees. These would be equivalent to workplace pensions or self-invested personal pensions in the UK, or defined-benefit or defined-contribution retirement plans in the US.
The Australian regulator also identified several questions that should be considered in drafting communications and disclosures about investment products that make sustainability claims. The main objective of these questions is to promote truth in promotion, including using clear labels and defined ESG-related terminology, and clarity in communication.
Of the multiple questions posed, the one that applies most directly to Mercer is "Is your product true to label?", which also includes an example of a product that is labelled as a "No Gambling Fund", but states that it may invest in companies that derive less than a certain percentage of total revenues from gambling activities.
The other question that is becoming the focus of scrutiny is the use of vague terminology in advertising and marketing. ASIC called on companies to avoid using jargon and provide clarifying information. Although not directly applicable to the Mercer case, the example cited could serve as a warning to other financial services companies.
Sustainability messaging is becoming a matter for the courts
A continued lack of clarity in sustainability terms and claims in product advertising and communications will continue to invite scrutiny. What is being seen, however, is that regulators and activists are not content with just 'naming and shaming' companies that may be guilty of alleged greenwash, they are also bringing legal action against them.
This will require businesses to become more responsible in their claims and improve their communications, both in advertising and to stakeholders, especially when claims do not meet regulatory best practice guidance. 
A potential side-effect of this development is that companies may choose not to publicise the sustainability claims of their products, to avoid scrutiny and potential allegations of greenwashing, a trend that is being called 'green hushing'.
It is not clear whether this will become a widespread trend as a result of this increased scrutiny of product communications, or whether companies will start to take their sustainability claims and targets more seriously. For now, it seems to be clear that misstating green claims not only invites scrutiny, but also legal liability.