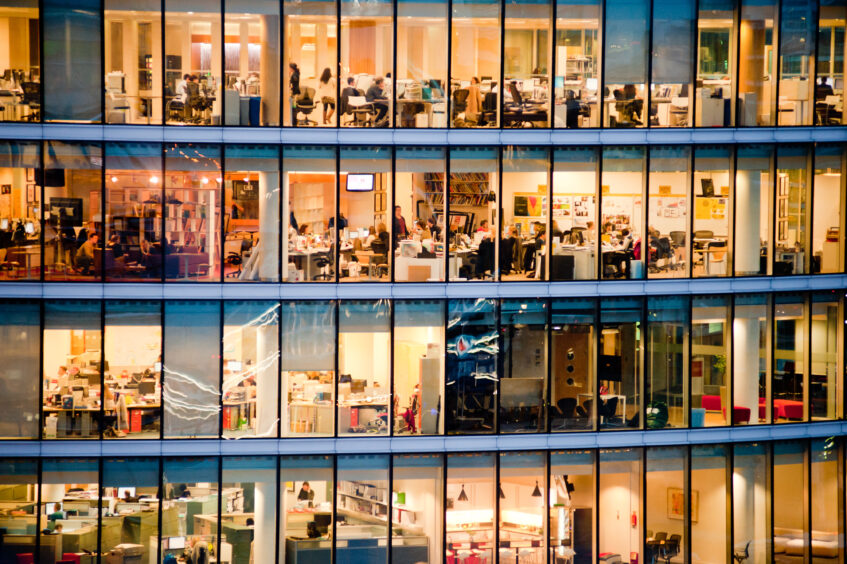 The British Standards Institution (BSI) has launched a Sustainable Finance Standard intended to 'demystify' sustainability principles for financial sector organisations.
The new Sustainable Finance Standard is intended to address the lack of clarity surrounding the sustainable finance sector, which is subject to various frameworks and regulations in many jurisdictions.
The guidance contains advice on several key areas and is designed for all organisations taking part in the sector.
This will ultimately affect companies and entrepreneurs, as they may encounter stricter criteria to raise capital in the future.
The new, globally applicable Sustainable Finance Standard offers guidance for finance organisations to drive sustainable outcomes and integrate key principles of sustainability into their operations, activities, products and services.
It was published by BSI in its role as the National Standards Body, and has been developed to address the lack of clarity surrounding the global sustainable finance sector. With numerous frameworks and regulations in different jurisdictions, these principles are designed to address this fragmentation and facilitate greater collaboration.
What areas are covered by the Standard?
The guidance contains advice on several key areas in the world of sustainable finance. These include governance and culture, including that responsibility for sustainability matters should be integrated throughout corporate culture, as well as strategy alignment and objectives, including the adoption of a governing-body-approved sustainability policy or similar statement.
The advice also focuses on risk and opportunity management and impact assessment, stakeholder engagement, monitoring, measuring and metrics, reporting, transparency and assurance and continual improvement and enhancing ambition. It does so by addressing what is material from the perspective of the organisation and its stakeholders.
Who can use it?
Beyond financial institutions and intermediaries, the BSI said that its document can be used by other parties such as providers or recipients of sustainable finance, governmental organisations, public and private sector, business entities, industry associations, financial market regulators, and supervisory and control bodies.
The idea is that using the standard will allow entities to demonstrate alignment with the sustainability principles, guidance and practices, and internal governance provided in the document, through their actions, including stakeholder engagement, reporting and disclosures.
It is hoped it will help financial organisations avoid greenwash by setting a credible, coherent path to becoming more sustainable. It also provides a framework for those that wish to be sustainable and better aligned with global initiatives such as the United Nation's Sustainable Development Goals and the Paris Agreement.
The standard intends to facilitate shared understanding and collaboration in the global finance sector around sustainability. The framework recognises that transformation is needed to equip the industry to address issues across all elements of ESG including inequality, climate change, environmental degradation, poverty, prosperity, peace, and justice.
Financing the transition
The financial sector plays a vital role in addressing global environmental and social challenges: for example, it provides the much-needed capital to fund new technologies and sustainability initiatives. In understanding and developing an alignment of interest in tackling these issues, global organisations can contribute toward positive environmental and social outcomes and drive progress towards a sustainable world.
This will ultimately affect companies and entrepreneurs looking to raise capital, as tighter standards for financial entities will lead to stricter criteria for lending and investing.
"The global challenges we face mean it is vital for financial organizations to play their part in building a more sustainable economy and society. The new narrative of change has to be collaboration and not competition. Ensuring all in the financial sector are talking the same language and tackling the heart of the issue is essential," said Nigel Topping, the former UN High-Level Climate Action Champion.
"Standards play an ever-increasing role in issues with a global impact and relevance; I saw first-hand at COP27 with the work that BSI has done around the Net Zero Guidelines, which were a significant step forward. This new standard will drive change and help embed sustainability in the global financial sector."