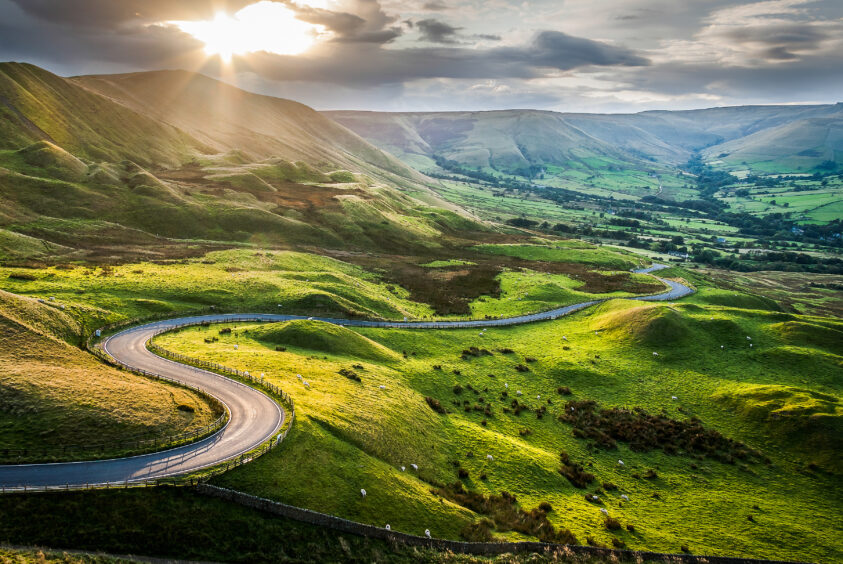 The UK's Department for Environment, Food & Rural Affairs (Defra) has partnered with the British Standards Institution (BSI) to eliminate the challenges of investing in nature. 
Defra and the BSI have launched a three-year programme to develop a standardised framework for participating in nature-related markets.

 

Investing in nature is not only a necessity, but also an opportunity to deliver a wide range of social, economic and ecological benefits.

 

Transparent standards are likely to become the norm as the global community accelerates its efforts to align the economy with nature-positive goals.

 
Defra and the BSI have partnered on the launch of the Nature Investment Standards Programme, a three-year initiative designed to eliminate the challenges of investing in nature by establishing a consistent national framework. Ultimately, the Programme is expected to build confidence in nature-based markets and mobilise capital for the delivery of the UK's environmental commitments. 
"Enabling high integrity nature markets can help build confidence, attract investment, and empower land managers and other stakeholders to deliver projects that can achieve meaningful environmental impact," explained Scott Steedman, director general of BSI Standards. 
A standardised approach for investing in nature
Through the Nature Investment Standards Programme, Defra and the BSI will develop an overarching standard for participation in nature-based markets. The standard will establish clear principles and robust requirements for investing in nature, addressing the current lack of a consistent and transparent approach. 
The objectives of the Programme are to drive the expansion of credible markets that trade in natural services, secure the trust of market participants and mobilise capital towards the preservation and restoration of nature. By standardising the market and clarifying its definitions, the Programme is also expected to enable the effective engagement of relevant regulators. 
It will begin with an initial discovery phase, which is expected to be completed by late May 2023. During this phase, the partnering organisations will engage with a wide range of stakeholders to identify current gaps in the market and ensure that the final framework gains as broad a consensus as possible. A public survey is already underway, while industry experts and representatives of the Devolved Administrations will be regularly consulted. 
According to the BSI, the final framework will contain a set of thematic standards that operationalise its overarching principles. An accreditation mechanism will also be established, defining the various methodologies through which market participants may be certified as having demonstrated the required level of integrity. 
"These standards will provide clarity and structure in nature markets and drive a step-change in the role of private finance in addressing nature's decline, building on domestic and international practices, initiatives and innovation," said Lord Benyon, the UK's Minister of Environment and Green Finance. 
Nature markets: where necessity meets opportunity
The ongoing decline of natural ecosystems is contributing to a wide range of social, environmental and economic issues. More than half of the world's GDP is at risk, while the loss of natural services is allowing the interconnected crises of climate change and biodiversity loss to spiral into a vicious cycle. 
By strengthening our protection, conservation, restoration, and management of natural resources, there is some hope of regaining control. Ultimately, these nature-based solutions will be vital in addressing the global climate crisis while preserving the health of the planet and all of its occupants. 
Such approaches also offer an immense economic opportunity, with markets that value and trade in nature already being valued at an estimated $10 trillion per year. Globally, nature-based solutions could create 20 million employment opportunities, providing socio-economic benefits as well as improvements in ecological resilience. 
Closing the gap in nature-positive finance
With nature-based solutions expected to play a vital role in addressing many of the world's most pressing challenges, there is an urgent need to accelerate their adoption. According to the UN Environment Programme (UNEP), the necessary expansion will require around $484 billion per year by 2030.  
In 2022, however, annual investment towards nature reached just $154 billion. This global shortfall is reflected within the UK, where the Green Finance Institute has estimated that the gap between required and committed spending could reach up to £97 billion per year until 2032. 
UNEP's calculations suggest that around 83% of the world's investment into nature is coming from government spending, meaning that a mere 17% is provided by the private sector. As such, there is a gaping opportunity for the expansion of private finance, particularly as public institutions are struggling to allocate their resources during a period of severe economic fragility. 
The scale-up of private finance hinges on multiple factors. Despite the apparent demand for opportunities that align with nature-related goals, investors may be discouraged by the upfront costs of project development, the inability to guarantee success, the difficulty of monitoring and reporting on project impact, concerns over accusations of greenwash, or the sheer complexity arising from the wide variety of solutions available. 
A standardised framework for participating in nature markets could serve as a vital mechanism for tackling these issues and reassuring investors that their capital will support credible, verified projects. At the same time, it will increase the accountability of corporations and project developers, ensuring that their commitments to nature are transparently documented and reported. 
Indeed, businesses that wish to remain competitive as the world increases its focus on nature will have to rethink their strategies and ensure their alignment with changing expectations. With 2022's agreement on a global biodiversity framework and the rapid emergence of voluntary disclosure mechanisms, it is worth noting that these changes are not confined to the UK alone.  
As such, the announcement of the Nature Investment Standards Programme should be seen not just as an indication of UK expectations in three years' time, but as a signal of the broader trend towards tightened standards and increased scrutiny.