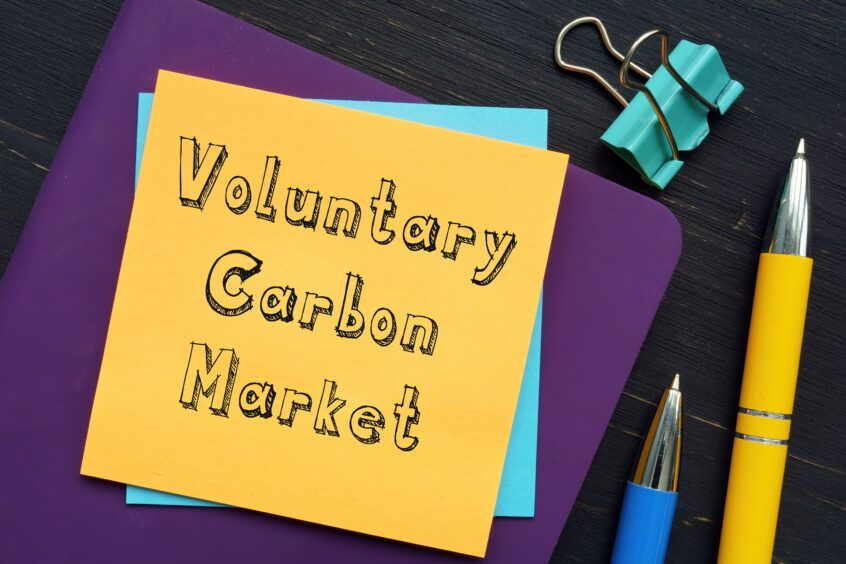 Acceleration of the use of the voluntary carbon markets require they are transparent, and operate in a regulated-like framework where buyers can easily identify and price carbon credits that meet consistently high-integrity standards that will also increase ambition over time. The new benchmark is the first step towards providing that.
The Integrity Council has published its initial framework for ensuring the use of high quality credits in the voluntary carbon market (VCM).
New framework and assessment procedure sets rigorous thresholds on disclosure and sustainable development – the Council intends to take a regulatory-like approach to assuring credit integrity
Not only must high integrity credits support the transition to net zero but, perhaps most importantly, avoid the lock in of net-zero incompatible activities.
While the carbon markets are going to play a vital role in helping companies achieving their net zero goals, there has been increasing concern about the extent to which carbon credits are making a difference in addressing climate and sustainability challenges.
As Annette Nazareth, ICVCM Chair says: "Building a widely shared understanding of what high integrity means for carbon crediting programs and categories of carbon credits is a pre-condition for the development and growth of a viable and vibrant voluntary carbon market."
There is an urgent need for agreement on what constitutes 'high-integrity carbon credits', as these are needed to unlock finance for urgently needed projects to reduce and remove billions of tonnes of emissions – more specifically those projects that would not go ahead without such climate finance.
The VCM can play a key role in channelling finance to developing countries and make a range of essential climate projects viable, from action to protect and restore forests through to developing and scaling emerging technologies that are difficult to commercialise today – but only if they are believed to be reliable and have a clear and transparent impact.
To that end, the Integrity Council for the Voluntary Carbon Market (ICVCM or Integrity Council) has published its Core Carbon Principles and Program-level Assessment Framework. The benchmark sets out fundamental principles for high-quality credits that create real, verifiable climate impact, based on the latest science and best practice.
In addition to the requirements ontransparency and sustainable development, the CCPs state that to be considered high-integrity, carbon credits must fund emissions reductions and removals that are:
additional(generated by projects which would not have gone ahead without carbon credit funding);
permanent; measured robustly and conservatively; and
counted only once.
The CCPs are designed to build trust, unlock investment and channel it at speed and scale to effective climate solutions by providing a readily identifiable benchmark for high-integrity carbon credits, no matter which carbon-crediting program issued them, what kind of credits they are, or where they are generated.
The intention is that by doing this, actors within the market can reduce confusion, overcome market fragmentation, and give buyers confidence they are funding projects making a genuine impact on emissions.
What will a 'good' carbon credit look like?
According to the Integrity Council the new criteria is a significant step forward for consistent transparency by requiring programmes to publish comprehensive information in an accessible manner so all stakeholders can understand how projects issuing CCP-labelled carbon credits impact emissions, society and the environment.
CCP-Eligible programs must ensure project developers assess the risks of any negative environmental and social impacts, articulate measures to mitigate those impacts, and report on progress. These include impacts on Indigenous Peoples and Local Communities (IPs & LCs), biodiversity, pollution, human rights, labour rights, and gender equality.
These details must be captured in validated design documents, which programs will be required to publish along with associated monitoring reports provided by projects.
Dr Francisco Souza, Managing Director of the FSC Indigenous Foundation and an ICVCM Board member, said: "Indigenous Peoples and Local Communities have a vital role to play in achieving net zero because they manage and protect around 40% of the planet's ecologically intact landscapes. The CCPs respect their importance and will ensure that high-integrity carbon credits recognize and safeguard their rights, livelihoods and values."
That means that to qualify, programmes are required to ensure free, prior informed consent (FPIC) from IPs & LCs and be transparent about the sharing of benefits from the mitigation activity with IPs & LCs. REDD+ forestry projects must also conform to the Cancun Safeguards.
New standards are for programmes as well as projects
The programme-level requirements for Governance have been streamlined to build on the existing CORSIA requirements following extensive consultation with all our stakeholders.
However, CORSIA-eligible programs, which issue more than 95% of credits in the market, will have to provide evidence that they meet additional high-integrity criteria around effective governance, credit tracking, transparency and robust, independent third-party validation and verification.
Other programs will also need to demonstrate they satisfy the CORSIA requirements in these areas, and all programs will have to provide evidence they meet the Program-level criteria for other CCPs including sustainable development benefits and safeguards, no double-counting and robust quantification.
Programs that issue carbon credits must:
meet high standards of governance to ensure the overall quality of carbon credits;
use a registry to uniquely identify and track each credit from issuance to retirement or cancellation; and
have emissions reductions and removals verified by independent third-party experts.
Programmes are expected to apply for assessment following the release of the Category-level Assessment Framework, which ICVCM expects to publish toward mid-year 2023. This will set out its criteria for assessing categories of carbon credits, such as cookstoves or forestry projects, for different programmes. Carbon-crediting programmes are expected to be able to label the first credits as CCP-Approved later this year.
Setting out a pathway to higher ambition
The ICVCM is also establishing a clear pathway to higher ambition which will be developed through multi-stakeholder Work Programs. The Integrity Council will continue to collaborate with stakeholders to strengthen the CCPs over time.
A series of work programs will feed into the next version of the CCPs, due to be launched in 2025 and implemented in 2026. These will consider complex issues such as the implications of Corresponding Adjustments under Article 6 of the Paris Agreement, whether all carbon credit projects should make a contribution towards the UNFCCC Adaptation Fund, and how to further strengthen the sustainable development requirements.
Developing a regulator-like approach to the carbon markets
The Integrity Council's approach to assuring the integrity of CCP-labelled credits is intended to be similar to one a government regulator would take. The Integrity Council will audit programs, make spot checks and respond to complaints. It will have the power to review a program or category if there are concerns about its adherence to the CCPs. If it finds material failings it will be able to suspend or terminate the eligibility of the program or category.
The Integrity Council plans to improve and strengthen the CCPs over time, updating them every two to three years, based on experience, the latest science and technology and new developments in the market. Once the Assessment Framework has been released, the Integrity Council will start work to develop the next version. This will include multi-stakeholder work programs, public consultations, and workshops with key stakeholder including programs, project developers, and Indigenous Peoples and Local Communities. It expects to launch the first process to revise the CCPs and Assessment Framework in 2025, in time for implementation in 2026.