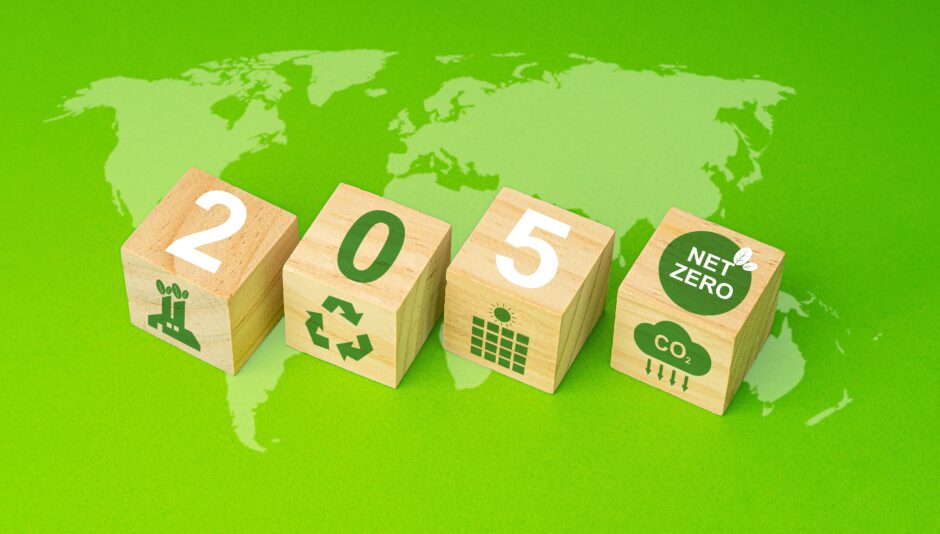 Gold Standard has launched a framework for discussion and feedback that is intended to help companies move beyond net zero strategies, providing a new approach to navigating the rather convoluted climate strategy landscape.
Gold Standard has opened a discussion on new approaches to climate strategy, with the release of a framework for organisation mitigation strategies.
Not only that but the standard setter has launched a discussion on considerations for credible claims.
The announcement goes hand in hand with its launch of its Beyond Value Chain Mitigation (BVCM) approach.
It is increasingly clear that if global climate mitigation goals to be achieved it is essential that business practices shift towards making a fair contribution to global net zero efforts and beyond. Navigating these waters has proven challenging due to a lack of clear definition of a 'fair contribution' and an overflow of initiatives focusing on individual aspects, leading to confusion and contradictory information.
Margaret Kim, CEO of Gold Standard said: "For some, the truth of the climate crisis is motivation enough to take action, while other organisations seek business justifications ranging from brand equity and risk mitigation to share price impacts, regulatory readiness, or building a more resilient business. Gold Standard's new framework provides a clear, comprehensive guide to understanding the key elements of becoming a positive and fair contributor towards global climate goals."
What's driving the conversation?
The initiative was driven by the growing complexity of climate strategy. He warned there is a lack of clarity around what can and is being achieved, a proliferation of initiatives, growing criticism of the offset market and a lack of a clear value proposition for many companies.
Companies need to be clear on what positive action looks like, and how to move towards that – in effect, businesses need to learn to understand the value of that action. Owen Hewlett, technical director at Gold Standard said: "if we're to achieve net zero and restoration of nature then we need business to become a fair and positive contributor to the goals in a holistic way. There are initiatives chipping away at elements of the problem but not an overall approach." He used the analogy of blind men trying to describe different parts of the elephant – we're looking at fragments of the problem rather than a greater whole – adding: "Because we can't see the whole picture,  we use existing tools and repurpose them."
Is it time for a radical shift in approach?
One of the key shifts in the new framework for discussion is the assumption that addressing Scope 1 and 2 emissions simply isn't credible any more. There is an acceptance of the need for radical transition plans because, Hewlett says, aligning with net zero doesn't mean doing business as usual more efficiently. When thinking about value chain abatement a total rethink in approaches to business operations is required.
Another radical element in the approach is a move away from individual corporate responsibility towards collective action, especially around place-based approaches. Not only does this build on the recognition of the need to address supply chain but addresses the need to integrate nature concerns into climate strategies – and these are often place based, whereas emissions have an impact wherever they occur.
Steve Rosenweig, soil scientist with General Mills (NYSE:GIS) said: "The value chain represents 70% of emissions – so the question is how can we do a better job on collective action? The first step is recognition that individual corporate goals are already part of a wider goal – we need to work together."  There's a gap in corporate commitments because individual corporate targets focus on individual goals, not the collective. Individual action works for Scopes 1 & 2 but we need to find new ways to make claims about collective impact, what constitutes fair action on collective investment and how to allocate responsibility.
Lene Petersen. senior manager climate and business at WWF agreed and said that what need to do is think of a budget for climate action, decouple this from individual goals and focus on results based investment. She says that what's needed is a mind shift away from a focus on accessing the cheapest credits to achieve a target, a new narrative that asks about our overall goals, whether we're financing things in an appropriate mix – basically are companies actually working towards achieving the global goals.
Effectively the new framework for discussion sits alongside the Gold Standard's recent launch of its Beyond Value Chain Mitigation programme, which is focused on providing highly credible standards for such a framework.
What does the framework consist of?
The documents represent what Gold Standard calls: 'both a strategy playbook and an evaluation of various tools and initiatives that contribute to making a fair contribution towards global net zero efforts.'  It's intended to do a number of different things.
Firstly, it sets out goals –  principles and criteria –looking at what already exists in the marketplace. Existing tools include programmes from the WEF, TCFC and ACT, which is backed by CDP, AME and the World Benchmarking Alliance. It explores governance issues, how best to embed such approaches into the business.
One of the things that is critical to the new framework is the importance of dealing with emissions within the value chain. It is taking a look at how companies can take responsibility for emissions on an ongoing basis, as well as recommendations on how to look at historical responsibility. At the same time it looks at the issues that are related to climate litigation, to plans that might need to be changed as knowledge improves and provides guidelines for making responsible climate claims.
An initial framework for organisational climate mitigation strategies is a consolidated series of principles and criteria, which provides a credible framework for organisational climate mitigation strategies, set out in a series of principles and criteria. It also provides an outline of which criteria require further development support in terms of supporting tools and guidance, alongside what can still be meaningfully progressed now.
Meanwhile the document  Considerations for credible claims specifically provides discussion, ideas, framing and 'how to' considerations intended for organisations, primarily companies but also sectoral bodies, regional bodies and institutions seeking to make credible claims concerning their climate mitigation aspiration and achievements.
Gold Standard says that the documents are initially offered for discussion, with an aim of updating the framework on an annual basis, in order to keep pace with an ever evolving climate strategy and reporting framework.
Choosing the appropriate approach for different companies is critical
One of the questions that often arises in discussion of the Science-based Targets Initiative (SBTi) is the commitment to absolute emissions reduction. While an appropriate approach for a large multinational unlikely to report any significant percentage in growth, it is not always useful for a growth company looking to disrupt a carbon intensive industry, or a company looking to buy another.
Gold Standard accepts this can be a challenge when deciding on a methodological approach to long term strategic emissions reduction and credible target setting, Jamie Ballentyne, director of communications at Gold Standard said: "How this guidance applies to SME's is something we are actively considering and is likely to be more fleshed out in future iterations of the framework. At one level the principles are the same, size of business isn't relevant.
"However, SME's will, by definition, have a lesser ability to influence value chains at a meaningful scale. It is likely we will look to support SMEs who want to make a positive impact on the planet through new tools and sectoral guidance. The publication of these documents was always intended to be the start of a conversation, so we'd always be interested in insights into what SME's would find particularly helpful."