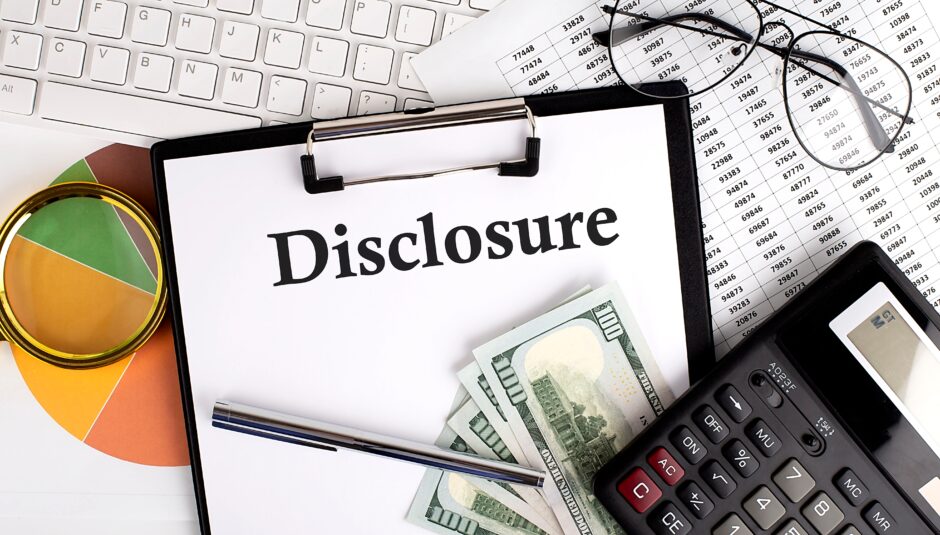 The International Sustainability Standards Board (ISSB) has released its inaugural global standards for sustainability disclosure. 
The ISSB has released two global standards for the disclosure of sustainability-related financial information.
Companies will be supported in beginning their disclosure against the standards from 2025.
Now that the wait is over, businesses ought to begin their preparations for the standards' implementation. 
The ISSB has issued its long-awaited disclosure standards for the reporting of sustainability-related data by companies across the globe. Having been developed over the course of two years, the standards are expected to come into effect from January 2024. 
"Today represents the outcome of more than 18 months of intense work to deliver an inaugural set of sustainability disclosure standards for the global capital markets," said Emmanual Faber, chair of the ISSB. "We know that better information leads to better economic decisions. Today's publication is just the starting point as we consult on our future priorities." 
What do the standards entail?
"The ISSB Standards have been designed to help companies tell their sustainability story in a robust, comparable and verifiable manner," Faber explained. "We have consulted closely with the market to ensure the Standards are proportionate and will result in disclosures that are relevant for investment decision-making." 
Two new standards have been launched as a result of this thorough development process. The IFRS S1 is more generalised, outlining a set of financial disclosure requirements through which companies can report on the sustainability-related risks and opportunities they face in the short, medium and long-term. The IFRS S2 is designed to be used in tandem, providing climate-specific requirements for the disclosure of material information that investors ought to consider when assessing a company's enterprise value. 
Having incorporated the existing recommendations of the Taskforce on Climate-related Financial Disclosure (TCFD), the underlying concepts of the International Financial Reporting Standards and feedback from international jurisdictions, the standards are expected to create a common language for the disclosure of sustainability considerations that may impact a business' prospects. In doing so, they will provide a standardised framework through which investors can choose to align their portfolio with sustainable outcomes. 
The standards are to be used in conjunction with traditional accounting requirements, providing a unified lens that reflects the interconnections between financial statements and sustainability-related data. Covering everything from Scope 3 emissions and scenario analysis to biodiversity and the just transition, the standards' introduction comes as an enormous challenge to global businesses while also presenting a major economic opportunity. 
Indeed, although the ISSB itself cannot mandate that companies are legally required to disclose against its standards, its work has been backed by global authorities that are likely to enshrine them in law. Companies that fail to report may find themselves exposed to significant legal risks in addition to the disregard of investors that prefer to make their decisions based on transparent information. 
For those that are able to show progress year-on-year, however, the standards provide a setting in which they are able to shine. With every competitor's report being translated into a single common language, visible dedication is likely to be rewarded. 
What support will be made available?
Now that the standards have been finalised, they will come into effect at the beginning of 2024. From 2025, initial disclosures are set to begin. In recognition of the challenges that reporting companies are likely to face, the ISSB has developed a phased approach to their introduction. 
As further support, the ISSB will work with several jurisdictions to accelerate the standards' adoption. It will begin by establishing a 'Transition Implementation Group' and launching a range of capacity-building initiatives. From there, it will continue to work with jurisdictions that wish to require incremental disclosures beyond its global baseline. It will also collaborate with the Global Reporting Initiative to ensure that reporting remains effective and efficient when its standards are applied in combination with others. 
Acknowledging the specific circumstances of emerging economies and smaller companies, the ISSB will rely on structured partnerships to ensure that specialised knowledge is incorporated into local implementation. By providing such contextualised guidance alongside its overall guidance, it hopes to encourage the widespread adoption and gradual normalisation of sustainability-related disclosure. 
New standards appear warmly welcomed
The ISSB standards have taken a long time to develop, leaving businesses to fret over what is to come. Along the way, investors have made their voices heard as concerns have been raised that certain priorities might not be sufficiently reflected. 
Speaking on behalf of the European Round Table for Industry (ERT), chair Jean-François van Boxmeer said that: "ERT has strongly supported the ISSB and the development of a single trusted set of global standards for sustainability reporting. Global alignment is crucial to provide a comprehensive and clear view of a company's sustainability performance and to allow for the comparability of disclosures on a global level." 
"We welcome the inaugural IFRS Sustainability Disclosure Standards which deliver a global baseline of sustainability-related financial disclosures that have the potential to enhance Asian capital markets through attracting more investment and boosting private sector development in Asia," added Woochong Um, managing director general at Asian Development Bank. 
"The global economy needs common reporting standards to reduce fragmentation and drive comparability in climate-related financial data," concluded Mary Schapiro, head of the TCFD secretariat. "The ISSB Standards provide a global baseline for companies to disclose decision-useful, climate-related financial information—information that is critical for creating more transparent markets, helping achieve a smooth low-carbon transition, and building a more resilient and sustainable global economy." 
SGV Take
The launch of ISSB's highly anticipated standards is a major step towards the realignment of global capital flows. Consistent and comparable reporting will enable investors to ensure that their backing is awarded to those that are doing good for our world while avoiding the risks of further destruction. 
Companies will be held to greater account, prompting them to put their best foot forwards rather than suffer the consequences of lagging behind. Now that the wait is out of the way and they know what will be expected, they ought to start thinking about how they wish to be seen in this newly transparent light.