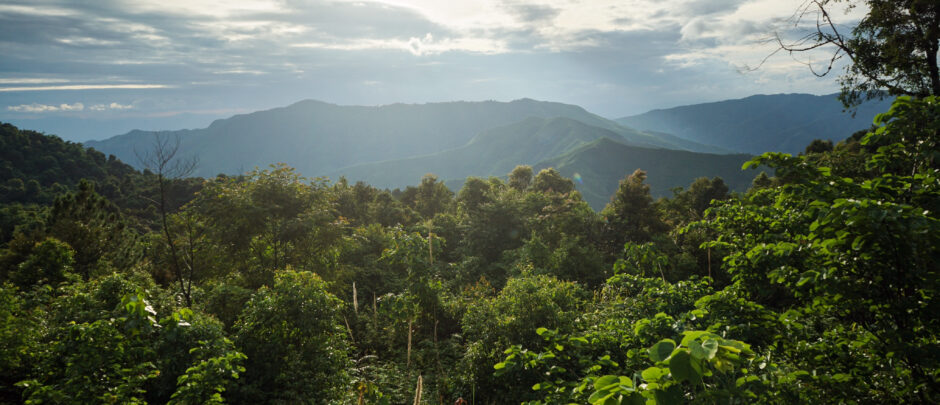 The Integrity Council for the Voluntary Carbon Market (ICVCM) has released its full global benchmark for high-integrity carbon credits, with the goal of maximising the ability of the voluntary carbon market (VCM) to support the delivery of global climate targets.
The guidelines are intended to set a global threshold for quality, which in turn can unlock finance for projects to reduce and remove emissions that would not otherwise be viable.
The criteria for assessing credit categories focus on emissions impact, setting a threshold that will raise standards to a consistent and comparable level of quality. 
They have been highly anticipated by VCM actors, who hope it will restore trust and confidence in the market by encouraging buyers to purchase higher quality credits and raise the carbon price.
Following consultation with hundreds of organisations throughout the VCM and advice from scientific and carbon-crediting experts, the Integrity Council has completed the framework it will use to assess whether carbon credits meet its high-integrity Core Carbon Principles (CCPs).
How does it work?
Carbon-crediting programmes can now apply for assessment by submitting evidence that they meet the CCPs through the ICVCM application portal. Once approved as eligible, programmes will be able to use the CCP label on specific categories of credits.
The Council is also establishing expert Multi-Stakeholder Working Groups to assess different categories of carbon credits and associated crediting methodologies against the CCP criteria and recommend those which meet the threshold. The first eligible programmes and approved credit categories are expected to be available to buyers by the end of 2023.
The Council aims to ratchet up ambition in successive versions of the CCP Assessment Framework. It is announcing a series of Continuous Improvement Work Programs to review and strengthen key requirements and explore complex topics of importance to the future of the VCM, such as satellite monitoring of projects and price transparency. They will start later in 2023 and inform the next version, due for implementation in 2026.
Annette Nazareth, Integrity Council chair, said: "We know there is strong demand for high-integrity credits and the CCP label will give more companies confidence to invest. We expect high-integrity credits to trade at a premium, which will incentivize the market to adopt CCP criteria. Greater confidence in the voluntary carbon market will unlock additional investment and create a market that is highly liquid and scalable."
What are the criteria?
The criteria for assessing credit categories focus on emissions impact, setting a threshold that will raise standards to a consistent and comparable level of quality. To qualify for the CCP label carbon credits must fund activities to reduce and remove emissions that are:
Compatible with a transition to net zero: the framework rules out projects that lock in fossil fuel emissions or technologies, including: enhanced oil recovery using carbon capture and storage; road transport powered solely by fossil fuels; and all electricity generation from coal or other unabated fossil fuels except new gas power as part of increased zero emissions generation supporting a national low-carbon transition plan.

Permanent: projects will have to monitor and report on emissions reductions and removals for at least 40 years where there is a risk they may be reversed – for example through wildfires – and maintain a risk-based 'buffer pool' of carbon credits that can be cancelled to compensate for any reversals. This includes projects that protect and restore forests, wetlands and marine ecosystems, and that store carbon in farm soil. A Continuous Improvement Work Program will study how to further strengthen criteria in the next version of the CCPs.

Additional: programmes must ensure that the emissions reductions or removals would not have happened without carbon credit incentives and that they were not enforced by law. They must show credits were a consideration in developing the project, and that it would not be viable without them. Carbon-crediting programmes have already introduced restrictions on some activities to ensure they remain additional, notably certain types of renewable energy and energy efficiency projects, and the ICVCM said it will take these into account.

Robustly quantified: programmes must ensure that projects measure their impact on emissions conservatively to minimize the risk of overestimation. They must set clear physical boundaries to the project, consider its impact on all carbon sources and sinks within the boundary, as well as knock-on effects on emissions outside its boundary, and review this regularly.
All new projects will have to put in place robust social and environmental safeguards that deliver positive sustainable development impacts, the Council said. Amongst other requirements programmes will have to assess and mitigate risks to Indigenous Peoples and local communities, including land acquisition and human rights; assess and mitigate risks to biodiversity and sustainable management of natural resources; ensure free, prior informed consent from them; and be transparent about how they share project benefits. 
What is the scope of this framework?
The Assessment Framework is designed to ensure that nature-based projects continue to make a meaningful contribution to reducing and removing emissions while also delivering robust and credible environmental outcomes. Amid intense scrutiny on REDD+ projects, the Council said that it will carefully consider recent market developments and new methodologies.
Kavita Prakash-Mani, founder of Dragonfly Advisory and Integrity Council board member, said: "It is critical that the voluntary carbon market mobilizes funds to support nature-based solutions, because there is no path to 1.5 degrees without protecting and restoring our forests, mangroves and other natural carbon sinks. By adopting best practices, we can ensure the market continues to grow, supporting Indigenous Peoples and local communities and channeling finance to projects in the Global South." 
Is this enough?
The update was well-received by various VCM actors, including standard bodies Verra and Gold Standard, which have been closely watched by the market. Verra, in particular, came under fire twice in 2023 alone and has been reviewing its operations to ensure integrity.
According to analysts at Carbon Market Watch, the guidelines provide a set of much-needed incremental improvements but "fail to raise the quality of carbon credits sufficiently and leave too much wiggle room to truly tackle the climate crisis". For example, the eligibility of specific activities remains unclear, including for REDD+, renewable energy and cookstoves projects which have all faced criticism for their exaggerated claims.
The analysts said that the ICVCM's most obvious weakness is its treatment of activities that rely on the storage of carbon in non-permanent sinks, such as forests. They said that the requirements for permanence are not in line with scientific evidence, which is that CO2 in biological systems and released from the combustion of fossil fuels are not equivalent or interchangeable. 
They noted, however, that the ICVCM still has the opportunity to clear up the loopholes and ambiguities when it issues its first assessments of carbon market programmes. 
"The coming months will be the ICVCM's most important test so far. We will see how far it is willing to go to exclude problematic activities from eligibility under its label," said Gilles Dufrasne, policy lead on global carbon markets at Carbon Market Watch.
Sebastien Cross, chief innovation officer and co-founder of ratings agency BeZero Carbon, added: "The CCPs alone are not a silver bullet that can solve the challenge of carbon credit quality. Criticism about the VCM has largely, and rightly, focussed on notable failures to deliver at a project level." 
"Although assessment frameworks may increase overall quality, ultimately some projects will still be more effective than others – a spectrum of quality will always exist. Assessing credit quality does not stop at the CCPs, but requires the project level approach that ratings provide as a tool."
SGV take
The market has been active for a long time, but is garnering attention now that more people understand the urgency of taking climate action. The spate of discussions around the VCM has highlighted that, while many players have the best intentions, there is much room for improvement. 
The ICVCM package has been hotly anticipated and it is hoped it will help rebuild trust in the market. While carbon credits are not a silver bullet solution nor the way to achieve net zero, they play an important part in global efforts to protect natural habitats and strive to decarbonisation. As such, they need clarity, transparency, and willingness to improve – all evident from the Council's latest update.