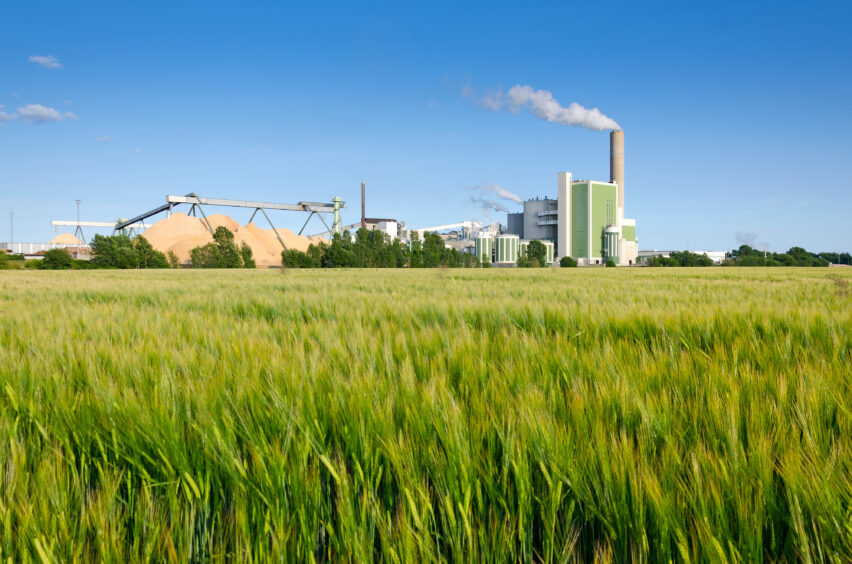 Change is happening in the business world as more companies are embracing science-based targets. In its Monitoring Report for 2022, the Science Based Targets initiative (SBTi) revealed a significant rise in corporate pledges. 
The SBTi witnessed a surge in companies adopting its science-based emission reduction targets in 2022, indicating an escalating commitment to address climate change.
It signifies a shift in corporate climate action, as SBTi reported an 87% increase in companies with validated targets, surpassing cumulative figures of the past seven years.
SBTi's methodology has been criticised for rigidity and limited applicability to SMEs, but the wider adoption of its targets still marks a significant step toward a future where corporate sustainability goes hand in hand with ecological stewardship.
In a testament to the escalating commitment toward addressing climate change, the Science Based Targets initiative (SBTi) has unveiled a surge in companies adopting science-based targets during the course of 2022. The SBTi's latest yearly Monitoring Report shed light on an extraordinary 87% increase in the number of companies whose science-based targets have been officially validated – a total of 1,097 entities. 
This surge not only eclipsed the cumulative figures of the preceding seven years but also redefined the trajectory of corporate environmental responsibility on a global scale.
SBTi's findings
In a shift across the corporate landscape, the adoption of science-based targets has gained momentum. The year 2022 emerged as a pivotal moment, according to the report, witnessing a significant number of companies embracing the targets.
The SBTi reported that an impressive 1,097 companies got their targets validated, eclipsing the combined figure of 1,082 achieved since 2015. This surge in commitment symbolises a new era where sustainability and environmental stewardship are gaining prominence on corporate agendas.
Japan stands at the forefront of this movement. By the close of 2022, Japanese companies represented a commanding 40% of the esteemed NIKKEI index, underscoring the country's position in guiding the corporate world toward environmentally conscious practices.
The transformative ripples extended far beyond Japan's boundaries, casting Asia as a stronghold of promising growth. The report revealed a remarkable 127% upsurge in the number of companies across the continent adopting science-based targets. China notably experienced a 194% increase in validated submissions, showcasing unprecedented momentum in its corporate climate action.
The report also found that strong growth in the number of companies with validated targets was observed within the G20 countries, including the Republic of Korea, Brazil, China and South Africa. Five countries – Albania, Malta, Myanmar, Romania and Tunisia – successfully had companies with science-based targets validated for the first time in 2022. A fresh commitment to science-based targets emerged from companies hailing from an additional five countries: Argentina, Liechtenstein, Morocco, Sierra Leone, and Trinidad and Tobago, the first Caribbean nation to demonstrate such commitment.
Globally, companies commanding a substantial 34% of the global market capitalisation are either established or pledged allegiance to science-based targets by the end of 2022. Among these financial giants, 69% of FTSE-listed companies and 42% of those listed on the S&P index embraced science-based targets, underscoring a resolute stride toward ecological equilibrium.
The SBTi's adoption of targets aligned with the 1.5ºC trajectory emerged as a defining milestone, a transition initiated in July 2022. As the repercussions of climate change became starkly evident through events such as devastating floods in Pakistan and lethal heatwaves in Europe during 2022, Luiz Amaral, SBTi's executive chief, emphasised the urgency for collective action, stating: "This annual update from the SBTi demonstrates the significant demand from the business world for credible, ambitious greenhouse gas emissions reduction targets."
"Companies must act now," Amaral added.
As the year 2022 drew to a close, the cumulative number of companies pursuing validated science-based targets was 2,079. An additional 2,151 enterprises made steadfast commitments to embark on this transformative journey. 
SBTi criticism and a previous call over its approach
Establishing and achieving science-based targets has a pivotal role in curbing greenhouse gas emissions. Unlike arbitrary goals, they are rooted in scientific consensus, ensuring that companies contribute substantially to the collective effort of limiting global warming. By embracing these targets, corporations not only bolster their environmental stewardship but also secure a competitive advantage in an increasingly sustainability-focused marketplace.
As demands for transparency and effective climate action intensify, however, concerns have emerged regarding the suitability and effectiveness of SBTi's frameworks. The criticism is around the rigidity of the methodology, its limited applicability to SMEs and its potential negative impact on innovation and investment in new technologies.
Indeed, there is an apparent mismatch between SBTi's approach and the needs of SMEs. The argument is that the Absolute Contraction method, which demands a 90% reduction in absolute emissions by 2050, might be too inflexible for smaller businesses, particularly those experiencing growth. 
The prescribed approach, while suitable for multinational corporations with stable market share, is deemed less adaptable for dynamic SMEs striving to innovate and contribute solutions to climate challenges. The concern is that a one-size-fits-all approach does not take into account the varying circumstances of different businesses.
Critics assert that SBTi's methodology could inadvertently hinder innovation, particularly in companies developing green technologies aimed at reducing carbon emissions. The prescribed reduction targets may conflict with a scaleup's growth trajectory and plans for innovation. As such, the methodology's approach could discourage businesses from pursuing innovative strategies that could lead to greater emissions reductions in the long run.
Another point of contention revolves around the disparity in options available to different business sizes within the SBTi framework. Larger corporations are afforded flexibility through the Intensity Metrics measurement, which relates emissions targets to economic or operational variables. SMEs, however, are excluded from this option, and so are forced to adhere to the more stringent Absolute Contraction approach. 
These widespread concerns have resulted been calls for a more nuanced approach to climate action and target-setting, emphasising the need to consider sectoral targets, flexibility in target-setting, and a more comprehensive understanding of corporate growth and its impact on emissions, to ensure that target-setting aligns with the reality of different business contexts.
In an October 2022 letter addressed to Lila Karbassi, chair of the SBTi, scientists raised concerns about the initiative's approach to target setting and validation. The letter asserted that the methods adopted by SBTi involve risks and rely on future emissions pathways that may not guarantee the achievement of desired global temperature goals.
The signatories called for a carbon budget approach that avoids reliance on temperature overshoot and unspecified net negative emissions, stressing the importance of independent scrutiny of self-reported greenhouse gas data and the transparency of GHG inventory data to ensure the credibility of emissions reduction claims.
SGV TAKE
The SBTi's 2022 Monitoring Report serves as both a resounding testament to the mounting demand for tangible climate commitments from businesses and a roadmap toward a future where corporate responsibility and ecological sustainability are intertwined. 
While the SBTi has earned recognition for its efforts in advancing corporate emissions reporting, it has also faced criticism for its rigid methodology, limited flexibility for SMEs, the potential impact on innovation and the need for more robust validation mechanisms. These critiques underscore the complex nature of climate action and the importance of tailoring strategies to different business contexts for more effective and equitable results.