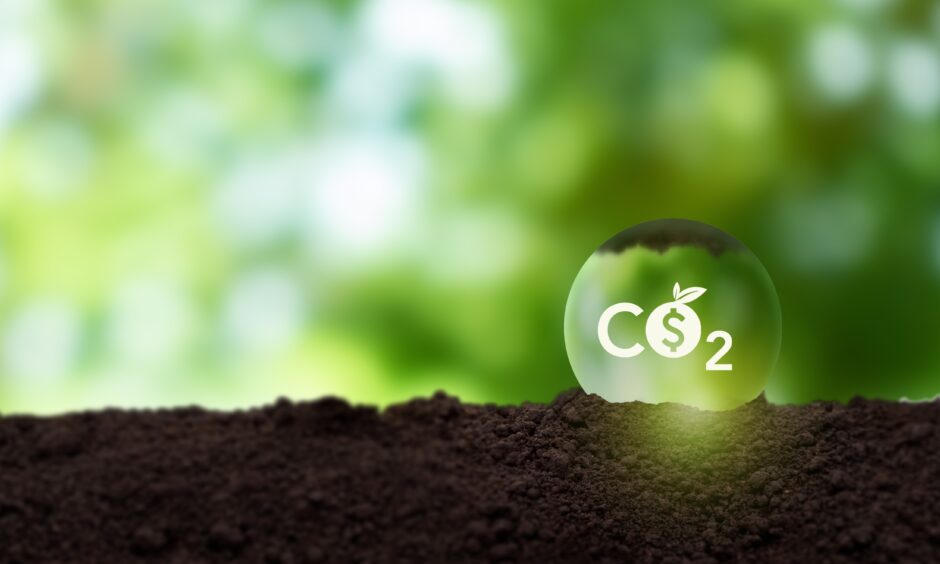 Verra, the world-leading carbon standards organisation and issuer of verified credits, has released the latest version of its Verified Carbon Standard. 
Version 4.5 of the VCS Standard is designed for increased usability, greater integrity and closer alignment with major global initiatives.

 

Changes include the provision of additional guidance, the launch of two new labelling types and the clarification of various procedures.

 

Improvements ought to be welcomed, but the controversy over carbon credits is likely to continue for the foreseeable future.

 
Verra has updated the standards and documentation associated with its Verified Carbon Standard (VCS), the programme responsible for the issuance of impactful carbon credits. The latest revisions are expected to increase the standard's usability, strengthen its integrity and improve its alignment with major global initiatives. 
Understanding the VCS Standard
Verra's VCS Standard is the largest emissions reduction crediting programme in the world, trusted by major corporations including Disney (NYSE:DIS), Netflix (NASDAQ:NFLX) and Shell (LSE:SHEL). To date, its registered projects have reportedly removed almost one billion tons of atmospheric emissions, funded by the sale of its Verified Carbon Units. 
Each Unit, or credit, represents one metric tonne of CO2 reduced or removed from the atmosphere. As they can only be sold by projects that have been approved through the VCS Standard, they are widely championed as a trustworthy mechanism for the mobilisation of private capital towards credible climate action. 
Indeed, each project is assessed against a strict set of Quality Assurance Principles, ensuring that certain criteria are consistently met. Different types of emissions reduction are carefully guided by peer-reviewed methodologies, featuring stringent frameworks for ongoing monitoring and comprehensive reporting. They are audited by Verra's own staff and by qualified external parties before having their data transparently stored and recorded on a publicly available register.  
With this rigorous approach, the VCS Standard is supposed to ensure the integrity of the voluntary carbon markets. Buyers are granted reassurance that the credits they purchase will deliver a meaningful difference, while project developers are able to secure valuable funding for verified planet-friendly initiatives. 
Usability, integrity and alignment
The latest revision of Verra's VCS Standard is expected to enhance its usability, strengthen its integrity and improve its alignment with major global initiatives including the Carbon Offsetting Reduction Scheme for International Aviation (CORSIA) and the Integrity Council for the Voluntary Carbon Market (ICVCM). Its release comes as the conclusion of an extensive consultation, contributed to by almost 60 different stakeholders over the course of June and July. 
In terms of enhancing its usability, Verra has updated its project templates to include additional guidance for both project developers and third-party verifiers. It has also added further clarity to many of the sections within its Registration and Issuance Process, including its reviewal procedure, its pipeline listing process and its reasons for denying certain project requests. 
To improve the integrity of the program, Verra has created two types of labels that will make it easier to market its credits transparently.
From now on, credit labels will offer a clearer distinction between greenhouse gas emissions reduction and carbon dioxide removal, ensuring that buyers are aware of exactly what impact to expect from their purchase. The second type of label will identify credits that are authorised for use under Article 6 of the Paris Agreement, which allows emissions reductions to be transferred between different countries. 
Many of the changes to the VCS Standard have been made in an effort to strengthen its alignment with the Core Carbon Principles established by the ICVCM. Projects seeking Verra's approval will now have to submit more specific information on how they are guarding against social and environmental disruption to ensure that no net harm is evoked. Under the new standard, measures should include the prevention of land use conversion and the attainment of willing consent from local communities that may be affected by a project's development. 
Developers will also be expected to actively address the risk that carbon will not be permanently stored. With the help of forthcoming digital tools, they will be able to calculate this risk while accounting for possible impacts of climate change. They must be able to monitor the permanence of their storage for at least 40 years, providing compensation for any avoidable losses. 
Additional changes include the clarification of double-counting restrictions, the adoption of a discount factor for activities that reduce upstream emissions and the development of sanction procedures for validation and verification bodies that fail to conform with the programme. Finally, Verra's methodologies have been updated to ensure their compatibility with the global transition to net zero emissions, and to ensure that baseline calculations are made with reference to new legislation. 
"The Version 4.5 update to the Verified Carbon Standard is the latest example of Verra's commitment to continual improvement and reflects years of work to strengthen the program's usability, transparency, and integrity," explains a spokesperson on behalf of the organisation.
"It is an important contribution to the sector's collective effort to continue building a high-integrity voluntary carbon market, and Verra hopes it will enable high-quality projects that provide further protection for people and the planet."
Is the new standard up to the task?
"We welcome Verra's decision to update its program documents to reflect key criteria underpinning the Core Carbon Principles," says Annette Nazareth, chair of the ICVCM. "The CCPs set a global benchmark for high-integrity carbon credits, based on the latest science and best practice, and we are about to start assessing whether carbon-crediting programs and the methodologies they use meet these criteria. When programs have been approved, they will be able to apply the high-integrity CCP label to credits from categories that have been approved."
This warm welcome for Verra's revisions follows widespread criticism of the standard as is. In 2020, for example, a study of 12 different projects in the Brazilian Amazon found limited evidence of their results, claiming that Verra's methodologies had overstated the impacts of avoided deforestation. In a more recent analysis, the same group of authors looked at 27 of Verra's forest conservation projects, concluding that almost all of them had failed in their efforts. 
Towards the end of 2022, researchers published a detailed paper on the perceived failings of Verra's programme. They accused the organisation of selectively applying its standards, failing to account for the risk of carbon leakage and relying largely on self-reported data. Although Verra has refuted these studies as being "patently unreliable", the controversy continues to unfold. 
In January 2023, Verra faced another wave of criticism as it was accused of issuing credits that did not deliver genuine emissions reductions. A few months later, Rainforest Foundation UK (RFUK) released its report on the credibility of voluntary carbon credits, condemning the majority of forest-based projects as being utterly "worthless". 
Having ranked each project against a range of social and environmental criteria, the report concluded that millions of useless credits had been generated and sold by Verra and other commended organisations. Among the issues raised were an inherent conflict of interest in Verra's receipt of commission on registered credits and a lack of transparency between standards-setting bodies and third-party verifiers. 
As the demand for voluntary credits continues to rise, there is some concern that low-quality credits will undermine the market's expansion. Buyers could grow wary of investing in credits that may impact their reputation, but their tightening purse strings will be of little support to the more trustworthy projects that rely on their funding. 
By continuously updating its standards, Verra hopes to stay ahead of these issues. Having aligned itself with recent international movements, it has upgraded its approach to reflect current ideas of best practice. This will undoubtedly help it to maintain its share of the market, as corporations and other investors will see the amendments as further assurance that everything is just as it should be. 
Of course, improvements to the standard are no guarantee of perfection. The VCS Standard has been revised a number of times, with each new version being perceived as a huge step forward before eventually succumbing to its own body of criticism. 
"Without having reviewed Verra's new one-size-fits-all standard, it remains to be seen whether it can overcome the inherent conflict of interests, uncertainties and carbon accounting manipulations that have dogged it thus far," warns Joe Eisen, executive director of RFUK.   
"Our research has shown that voluntary forest offset approaches in general are, at best, largely ineffectual and, at worse, a major distraction from meaningful climate action in the global north." 
SGV TAKE
Verra's efforts to improve its standards ought to be welcomed, as the world is in dire need of credible carbon removals and emissions reduction initiatives. By developing a consistent and thorough approach to the development of projects and selling carbon credits, we can hope that valuable funding will be delivered to those most in need. 
That said, it is crucially important that we maintain a critical outlook and demand further improvements as they are needed. It is highly unlikely that this version of the VCS Standard will be the last, so there is little harm in asking questions as they arise and refining our expectations as they develop.