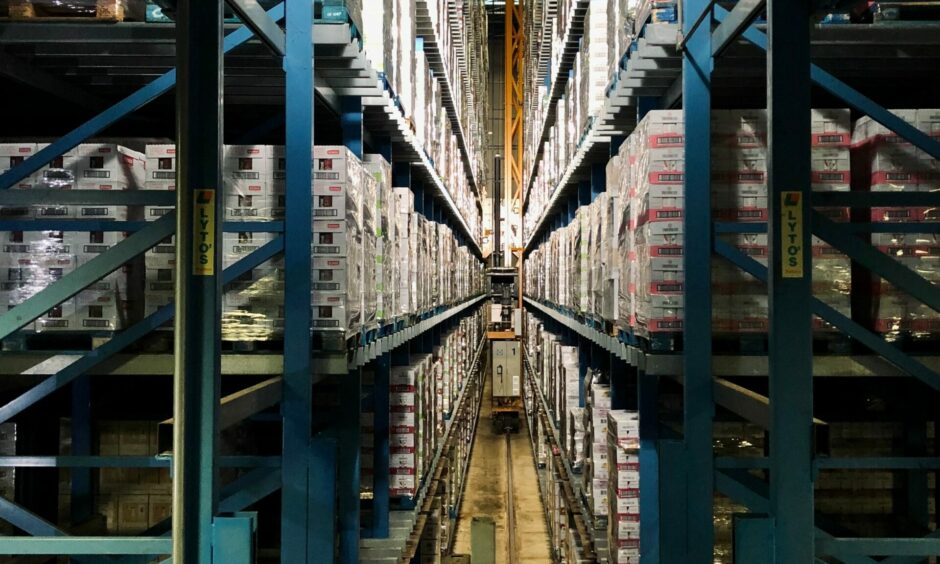 Carbon accounting specialist Normative has launched a new product that the company says promises streamlined and integrated emissions calculations across the supply chain.
Normative has launched Engage, a suite of features that enables enterprise businesses to collect primary emissions data from suppliers throughout their value chains.
Regulatory requirements for climate-related disclosures are driving companies to carry out carbon accounting.
Considering that Scope 3 emissions usually account for the majority of a company's carbon footprint, high levels of granularity will help businesses get a better picture of emissions to implement reduction measures and manage risk.
Stockholm-based Normative says the new product promises scalable accuracy for business reporting, compliance and innovation, taking into account the company's financial data, business activities and material usage. 
"The effort to source value chain data manually has been a huge barrier to accurate carbon calculation and reduction,"  says Kristian Rönn, CEO  and co-founder of Normative. "Primary data, straight from the source, is the best way to achieve calculations that are detailed enough to uncover value chain insights, boost reduction initiatives, and catalyse new business opportunities as the world transitions to a net-zero economy."
Criticism of carbon accounting
Carbon accounting has faced growing levels of scepticism because of the challenges involved in tracking carbon emissions effectively. While its relatively easy to use shared factors to calculate point source emissions of particular gases, its far harder to get a overall picture of what is taking place across the supply chain.
This is a particular problem when it comes to the financial sector, referring to what are called 'financed emissions', the carbon footprint of loans or investments. The insurance industry was recently called out because the release of guidance from the Partnership for Carbon Accounting Financials (PCAF) left out Scope 3 emissions.
Streamlining carbon accounting for net zero 
With scalable solutions for collecting Scope 3 data, Normative Engage delivers actionable insight into the environmental impacts of the enterprise value chain. The level of granularity in the carbon data ensures high-quality reporting and long-term compliance.
The detailed supplier analysis can be used for proactive decision-making in procurement and to prepare for audits. These insights can also support value chain engagement initiatives, leading to emissions reduction, innovation in sustainable operations, and progress towards net zero.
"Normative has greatly improved the way we engage our suppliers and collect emissions data. The simplicity of the supplier engagement module has made it easier to bring our suppliers into our net-zero journey, no matter how mature they are in their own climate work," says Kirsten Motyl Senior ESG Officer at The Pebble Group, one of the early users of the new suite of features.
The Engage suite first asks business to invite their top-emitting suppliers to share primary carbon data in a Greenhouse Gas Protocol-aligned format. This is the most frequently used accounting and reporting standard and framework for measuring, reporting and managing greenhouse gas emissions. 
The system then collects supplier emissions data, allowing businesses to  determine which suppliers have the highest potential for reductions, determine realistic reduction actions for those suppliers and support suppliers early in their net-zero journeys. Finally, it integrates supplier data to calculate carbon footprints in a cohesive way over time.
Carbon emissions are classified under three Scopes: Scope 1, 2 and 3, referring to whether they are direct emissions, released through energy purchase or those that are an indirect result of its indirect activities, from upstream supply to disposal respectively. 
Climate disclosure requirements are increasing
As climate disclosure becomes mandatory in various markets, companies require an integrated and consistent way of measuring carbon emissions across complex supply chains spanning the world. On September 13th, California's state legislature passed a first-of-its-kind climate law in the US that would require all companies in the state to report their emissions from 2027. In March 2021, the US Securities and Exchange Commission (SEC) proposed similar reporting of emissions across the US. 
Switzerland has implemented climate disclosure rules and in 2021 the UK became the first G20 country to deploy mandatory reporting according to TCFD guidelines will begin in FY 2022.  The European Commission adopted the European Sustainability Reporting Standards (ESRS) which are part of the new Corporate Social Responsibility Directive (CSRD), which has been praised as the changing standard for corporate sustainability reporting. 
Following the footsteps of financial reporting, the ESRS requires large EU companies to disclose Environmental, Social, and Governance (ESG) data and corporate sustainability in a more standardised and comparable format.
In 2023, over 35 economies have started implementing or include mandatory climate disclosures, according to analysis from Carbon Cloud.  Up to 90% of an organisation's environmental impact occurs in the value chain – in supply chain or product use, according to the Carbon Trust. 
Scope 3, or supplier, emissions remain a challenge to tackle
For enterprises, accounting for Scope 3 emissions especially is however a complex challenge as there may be various suppliers from across the globe, and the UN suggests that the average percentage for value chain emissions is around 70%.  
Multinational companies, for example, often deal with thousands of clients spanning the globe, making the calculation of Scope 3 emissions very difficult. 
They may have to manually conduct time-consuming processes of checking emissions data with each supplier, synthesising the supplier reporting and analysing it. With the difficulty of gauging upstream and consumer-related emissions, incorrect or incomplete data can also result in damage to brand reputation and concerns around greenwashing, procurement and compliance. Normative says that the level of granularity in the carbon data of 'Engage' ensures high-quality reporting and long-term compliance. 
Other leading carbon-accounting software include Plan A, Salesforce's Net Zero Cloud, Persefoni, Sphera, Microsoft Sustainability Cloud and IBM's Environmental Intelligence Suite. 
Normative is also behind the SME Climate Hub, a non-profit global initiative that empowers small to medium-sized companies to take climate action.
SGV TAKE 
Carbon accounting must be robust, transparent and comprehensive to ensure sustainable business operations and the move to global net zero. Cohesively calculating Scope 3 emissions is essential for this, and software that integrate primary emissions data across the value chain for better transparency forms a robust advancement in the field.
In the future, it becomes more important to establish standardised and cohesive methodologies across industries, as well as leverage latest technology such as AI for more accurate carbon accounting at a pace that matches industry needs.