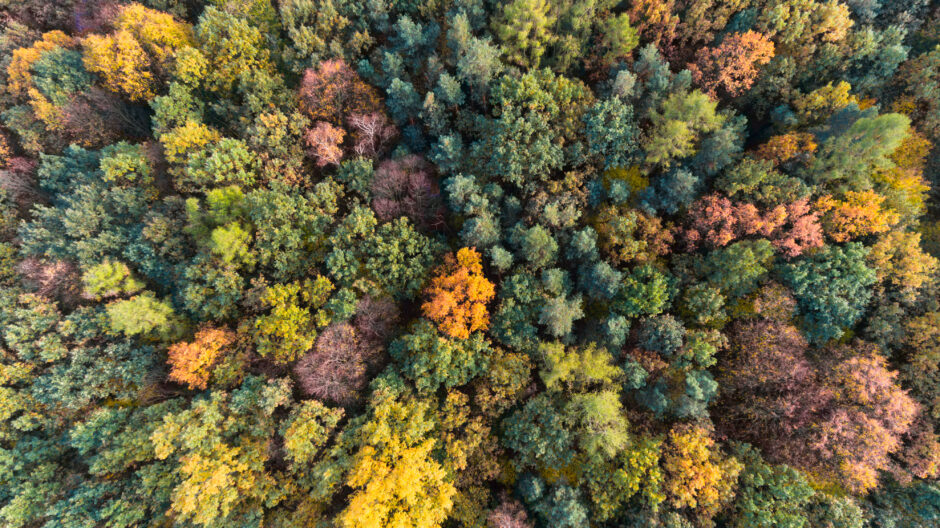 Soon-to-be-launched registry Isometric has released a new standard for carbon removal credits, in a bid to boost the credibility of the voluntary carbon markets.
The new standard aspires to be "the world's most stringent set of rules" for carbon removals.
It comes at a time of high scrutiny of the voluntary carbon markets, which risk losing credibility when climate action cannot afford to lose momentum.
By focusing on transparency and excluding avoidance credits, Isometric's standard avoids some key points of controversy and invites buyers to ask questions. 
Isometric, a registry for carbon removal credits, has launched its new Standard, which it claims is "the world's most stringent set of rules for removing carbon". The company says it has "pioneered a novel approach that addresses the problems plaguing the traditional carbon offset market".
Eamon Jubbawy, chief executive and founder of Isometric, said: "With the release of the Isometric Standard, we are raising the bar for carbon credits. Rebuilding trust in the Voluntary Carbon Market requires both rigorous science and transparency, both of which have been so far lacking when it comes to long-duration carbon removal. The Isometric Standard represents an opportunity for the carbon removal industry to rise to meet the urgent challenges we face."
What does Isometric do?
Isometric was founded in 2022 and is based in London and New York. It has developed two products, a science platform and a registry. 
The platform is a community resource that enables suppliers to host and visualise their early processes, removal data and protocols. It allows early-stage project developers to ask for feedback and advice before finalising protocols and applying for verification on the registry.
The registry will compete with well-established players such as Verra, The Gold Standard, Climate Action Reserve and American Carbon Registry, among others. Isometric can provide demos for interested parties but it will be launched publicly with the issuance of its first credits. This is expected to be before 2024 but the timelines rely on whether suppliers meet the requirements of the new standard.
Its registry is based on four principles: scientific rigour, transparency, collaboration with the scientific community and incentive alignment. As for the latter, it does not sell or broker the sale of carbon removal tonnes and charges buyers, rather than suppliers, a single flat fee per offtake or purchase. This covers all the costs associated with developing protocols, verifying removals and issuing credits.
What does the new standard offer?
The Isometric Standard sets out the rules that carbon removal suppliers need to adhere to in order to have their removals credited by Isometric. The standard will only recognise carbon credits that can prove that they really have removed carbon dioxide from the atmosphere, and have stored it for quantifiable long-duration timescales, which is generally at least a millennium.
It does not accept so-called 'avoidance' credits, which account for greenhouse gas emissions that would be generated in a no-intervention baseline scenario. One example is a project developer setting a baseline on what would have been done to a forest if credits were not sold to protect it. According to Isometric, these credits do not actually result in a net reduction of CO2 from the atmosphere and have been "a major source of greenwashing in the old offset market". 
The Standard does not allow carbon credits for projects that may only temporarily store CO2, which is an issue with many tree-planting programmes, given environmental risks, such as wildfires and droughts.
Focus on transparency
Isometric has committed to transparency and claims to be the first registry where the public will be able to scrutinise the full calculations behind the carbon credits being listed. This includes what underlying evidence has been collected, for example a utility bill showing how much of the energy powering the carbon removal was renewable. 
Indeed, the Standard itself was developed in collaboration with an independent network of over 150 expert scientists and is undergoing a period of public consultation, as well as input from over a dozen major buyers, key suppliers from multiple carbon removal pathways, and a number of non-profit institutions. The idea is to rebuild trust in the carbon markets after a spate of scandals and investigations into their credibility.
SGV TAKE
The voluntary carbon markets undoubtedly have a role to play in global efforts to achieve net zero and the recent scrutiny has certainly undermined public trust in these systems. This does not mean that tools such as carbon credits should be abandoned altogether, but it indicates the need to review the processes and learn from past mistakes. 
By focusing on transparency and excluding avoidance credits, Isometric's standard avoids some key points of controversy and invites buyers to ask questions. Its science platform will also provide an important service in fostering collaboration and knowledge-sharing, which are crucial in moving sustainable development forward.