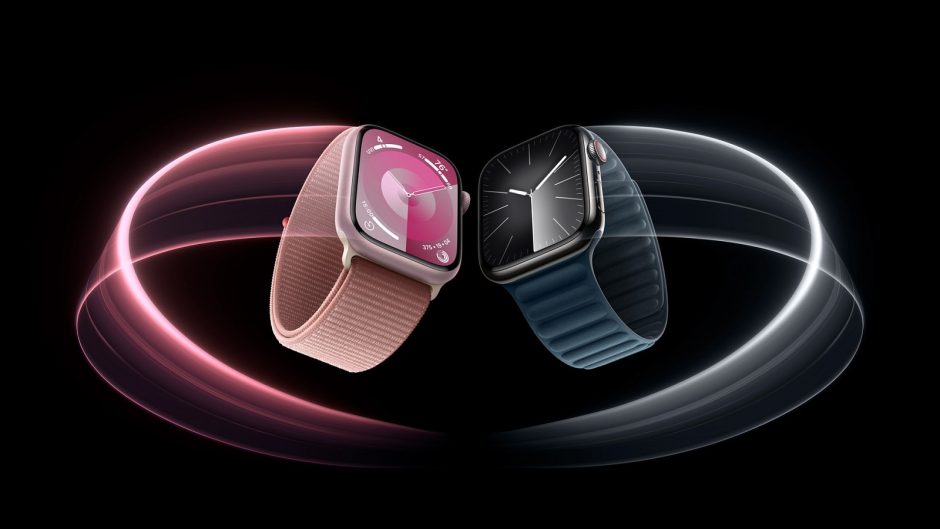 Apple's (NASDAQ:APPL) launch of what it deemed its first carbon neutral products has garnered praise, but has also invited scrutiny into whether this claim is accurate.
The new watches range has 75% lower emissions than the previous one, with the remaining 25% emissions that could not be abated being offset with carbon credits.
Considering that there is no clear of what carbon neutrality actually entails and that Apple has not made all data available, the Institute of Public & Environmental Affairs (IPE) highlights the risk of greenwashing.
This story should not scare companies into greenhushing, but invite reflection on the importance of being transparent and honest about their sustainability journey.
In September 2023, Apple garnered public praise after unveiling its first-ever carbon neutral products in the watches range. It disclosed the watch's cradle-to-grave baseline emissions, reduction measures and emissions reduction results.
Product emissions were slashed by over 75% by switching to fully clean electricity for manufacturing and product use, using 30% recycled or renewable material by weight, and halving shipping emissions by eliminating air transportation. The remaining 25% of emissions that could not be abated were offset through the use of high-quality carbon credits, the company said.
The company has pledged to make every product carbon neutral by 2030, including its entire global supply chain and the lifetime use of every device. This includes measures such as ending the use of leather, switching to entirely fibre-based packaging and using recycled materials in iPhones.
What does carbon neutral mean?
This is a point of contention as there are no clear criteria for what constitutes carbon neutrality, such as what proportion of emissions is acceptable to offset with carbon credits. If industry is puzzled, consumers are even more confused about its meaning. Some people may think that carbon neutral means little to no emissions have been generated in making a product while, in fact, making this claim by purchasing carbon offsets implies that a company still has a negative impact on the environment, as those emissions were not abated.
There have been calls to simplify and standardise the definition of this term and for claims to be policed by official bodies, for example national governments. In the UK, for example, the Advertising Standards Authority cannot legally mandate definitions but only assess claims on a case-by-case basis. This, however, does not help consumers when they are deciding whether to buy a certain product.
Amid this confusion, some brands and organisations have ditched carbon neutral labels, while the EU has proposed a Green Claims Directive to impose stricter measures on communication directed at consumers. Eroding consumer trust through greenwashing poses a major threat to the economy – to learn why, read our explainer.
The questions raised by IPE
In a report, IPE questioned how exactly the Apple Watches could claim carbon neutral status for various reasons. For example, global smartphone shipments dropped 12% in 2022, but the emissions generated by some of Apple's suppliers only decreased slightly, and in some cases were on the rise. 
Moreover, Apple stopped requiring suppliers to publicly disclose greenhouse gas emissions data in 2023 for what was deemed a technical reason, stating that it "may not request suppliers to provide facility level carbon disclosure this year". As the company only has seven years left to make all its products carbon neutral, lacking supplier data could lead to greenwash risk. Apple has no factories and outsources all manufacturing but, with most suppliers not disclosing publicly their energy usage, it is not possible to verify whether they are using 100% clean electricity.
IPE wondered whether the watches' milestone reflects a genuine and substantial reduction in carbon emissions, or whether Apple had been "cherry-picking limited green resources" to achieve "numerical" carbon neutrality. For instance, considering that the new iPhone has a higher carbon footprint than the previous model, it is not clear whether that's due to its design and manufacture, or if all clean electricity available was allocated to the production of the watches.
Recommendations for brands
According to IPE, the starting point to eliminate greenwashing "must be, and can only be, full and complete information disclosure". Conversely, many companies are engaging in greenhushing – when they implement sustainability initiatives but do not make them public – for fear of being scrutinised. 
As for Apple, IPE asked that it requires its supplier factories to disclose their carbon emissions data, focuses on energy conservation and emissions reduction across its product line, and puts the progress of carbon neutrality of its products and entire value chain under public scrutiny. Researchers said this will not only prevent greenwashing, but also "inspire the synergies of all parties to empower the supply chain to achieve emissions reductions at scale, help consumers move toward zero carbon lifestyle, and contribute to the global Race to Zero".
Apple was contacted for comment.
SGV TAKE
Companies of all sizes can draw lessons from the Apple watches saga. Firstly, environmental claims must be substantiated, especially if they mark a major milestone for the business. If you say that your product is carbon neutral, you need to have data at the ready to prove why, as some people are likely to ask – especially if the story goes viral on social media.
Secondly, scrutiny should be welcome; by being transparent and communicating successes and challenges, a business can establish an image of trustworthiness and invite feedback that will help it in its journey. Greenhushing can be just as pernicious as greenwashing as we work to build a sustainable economy – learn more about this in our explainer.
Finally, it serves as a reminder that stricter regulation is around the corner as jurisdictions such as the EU are working to crack down on greenwashing. Companies should always keep on top of the latest legislation and ensure full compliance.