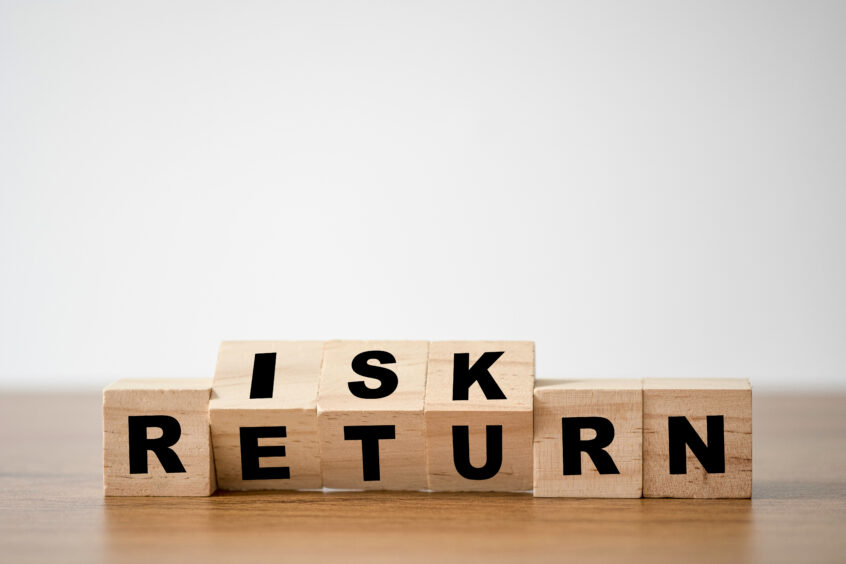 ESG has rapidly moved beyond an investment lens to a core factor in corporate strategy. The business case is clear – according to a McKinsey analysis evaluating over 2,000 studies related to the impact of ESG propositions on equity returns, the results overwhelmingly showed that strong ESG propositions create value.
The McKinsey analysis identifies five impacts an ESG approach can have in improving returns: top line growth, cost reductions, regulatory and legal interventions, productivity uplift and investment and asset optimisation.
One of the ways in which ESG supports these improvements is through a greater understanding of business operations and their impacts, which in turn supports more strategic resource allocation.
Developing an ESG strategy using materiality assessment
To develop an effective ESG strategy, a company must identify a baseline, benchmark it, identify areas where change can or should be effected and report on performance over time.
There are a multitude of challenges across the dimensions of environmental, social and governance, and for many businesses one of the biggest hurdles is in identifying priorities for action. The best way to do this is to undertake a materiality assessment.
What is an ESG materiality assessment?
What a materiality assessment does is help a business identify their biggest sustainability issues – the issues that are of most relevance to the business and its stakeholders, and where they have influence, those areas where they can make a difference.
This is especially important when exploring where the company has the most positive or negative impact on the environment.
Identifying issues which have both relevance and influence enables organisations to prioritise their engagement, and focus their activity and resources. It's important that companies take a long-term view and consider the impact of their supply chain as well.
ESG and supply chain
Events both big and relatively small, from the pandemic and the war in Ukraine, to floods, fires and storms, even the stranding of the Ever Given in the Suez Canal, have highlighted the interconnectedness, and in some cases the lack of transparency, in global supply chains.
Labour shortages from sickness and quarantines, production stoppages, the availability of resources and equipment and the ripple effect of local bottlenecks have reverberated around the world.
They have exposed risks around human rights, climate issues pertaining to extreme weather event disruptions, and the shortage of rare earth minerals and other critical components needed to manufacture electrical components and renewables products.
Supply chain management in the face of these conditions requires openness and can be better addressed through tools such as mineral resource disclosures and shared information regarding issues of unsafe or harsh working conditions.
Climate-related risks – including infrastructure conditions and disruptions due to extreme weather events – are all becoming more and more relevant both to companies' internal risk management and to investor review, and ultimately to access capital.
Dr. Valentina Fomenko, founder and CEO of Strategy DNA, a decision support company, said: "Three areas that have traditionally pulled for greater supplier engagement are labour conditions concerns, which have had a long history of corporate scandals; supplier diversity initiatives, especially in the US; and disclosure and management of client-related risks in supply chains.
"Everyone is still figuring out 'what good looks like.' In all cases data is critical, and it's important to set realistic expectations around baselines, addressable spend and targets, and to make choices that include Tier 2 suppliers to expand impact."
Again, and most importantly, this needs to start with a materiality assessment to select areas for engaging with suppliers. Fomenko adds: "Not everything that is of value to external stakeholders will be of real value to the entity, and the opposite is true as well.
As a result, companies would do well to consider both external and internal materiality and address both organisational concerns and those of relevant outside voices. From there, you should focus on the categories and specific suppliers with most of your spend and use it to build strategic partnerships beyond just the ESG agenda."
Approaches to materiality assessments
There are several approaches in undertaking a materiality assessment, from an internal review including a survey, working with external consultants to define material issues, or even using software to define materiality issues for a business or even a sector.
The process should highlight core issues, helping to clarify strategic focus and provide a framework for developing goals and relevant KPIs.
Given that materiality assessment is based on relevance and influence, it's not necessarily an objective analysis but rather a judgment call based on a range of perspectives.
Ultimately, it is corporate leaders and management who make this call to ensure the approach is properly aligned. That being the case, transparency about how and why goals have been set will be key.
Identifying key stakeholders and what they value
An important part of the process is identifying key stakeholders and what they value the most, and assessing how this aligns with the strategy and values of the business. The Global Reporting Initiative (GRI) reporting standard can be a useful starting point for this, as can the proposed EU Corporate Sustainability Reporting Directive (CSRD).
It's important to avoid vagueness wherever possible and remember the extent to which different issues are interconnected. But also remember to identify the difference between importance of an issue to the company and its impact (part of the challenge of balancing corporate versus stakeholder interests).
Use data to select material issues
Another major issue is assessment and eventual audit. Avoiding vagueness means that you should be able to provide data to support the selection of material issues.
One approach to identifying this is to use the Sustainability Accounting Standards Board (SASB) approach, which selects based on evidence of interest, evidence of financial impact and forward impact adjustment.
Finally, always keep in mind the issue of dynamic materiality – what's material to the business can change rapidly. Remember, a materiality analysis should be a live process, and keeping the process dynamic will enable the company to respond strategically to market shifts.