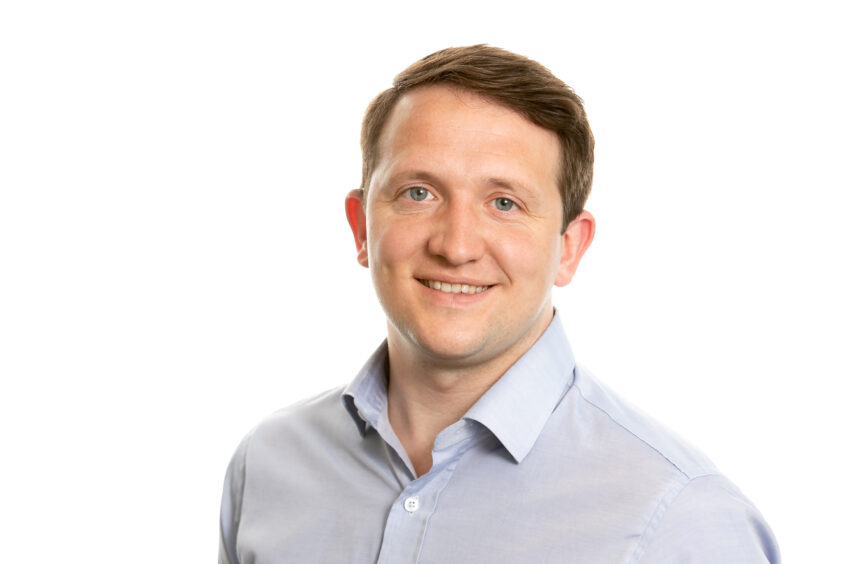 Refillable packaging is on the rise, yet there is still a long way to go before it's considered a fully sustainable solution. George Hooper from Lifestyle Packaging discusses how brands can go beyond using it as a marketing opportunity and explains how refillable packaging can be a genuinely sustainable solution, from concept to design and throughout the customer journey.
Refillable packaging is becoming more popular but it should not just be a marketing opportunity for brands.

Research shows that

buying a refill instead of a complete product saves 70% CO2, 65% energy and 45% water.

These solutions need to be well though out, from concept to design and throughout the customer journey, to ensure the opportunity to save resources is fully harnessed.
A report recently outed multiple household brands for misleading claims that 'greenwash' consumers. Greenwashing is when a company makes misleading claims to deceive customers into believing they are more environmentally than they are.
Words like 'ocean bound', 'recyclable' and 'refillable' used by brands to describe their packaging have faced criticism as they convince buyers they are eco-friendly and tackling the issue of plastic pollution. 
So, how can brands go beyond using sustainability as a marketing opportunity? First, we must understand what refillable packaging is and its sustainable benefits. Next, we can discuss barriers to be overcome and how to make it genuinely sustainable from concept to design and throughout the customer journey.
What is refillable packaging?
Refillable packaging is a solution that allows customers to recharge a product by reusing its original packaging. Not only is this super handy, but it also minimalises the environmental impact as it reduces waste and energy needed to make new materials.
And according to the LCA, buying a refill instead of a complete product saves 70% CO2, 65% energy and 45% water. Introducing reuse and refill containers is a critical step towards creating a circular economy, with single-use plastics contributing to plastic pollution and threatening to destroy our oceans.
The 3Rs (Reduce, Reuse, Recycle), which started in the 1980s in Europe and internationally in the 1990s, is a method that prioritises reuse over recycling to avoid unnecessary energy use and resource extraction.
The idea is that reusing packaging changes how consumers think about the use of natural resources and how they relate to products and incentivises the shift towards more conscious consumption. It also encourages brands to produce longer-lasting products that have longer life cycles.
Remember, refillable isn't always recyclable
Offering refillable packaging is an effective sustainable solution. But it's important for brands not to forget the importance of recycling, so using recyclable materials in reusable products is key to reducing environmental impacts.
One brand that recently made this mistake is Kim Kardashian's skincare line SKKN which claims to be refillable and environmentally friendly. Yet, environmentalists criticised its packaging for being 'reusable' and 'designed to last' rather than recyclable.
While the products come in recyclable paperboard secondary packaging, the outer packaging of a sleek stone-like container is 'designed to last', and the refillable inner bottles and jars are from 50% recycled plastic and 50% virgin plastic. 
While the eco-friendly sentiment is there, if consumers were to discard them eventually, the virgin plastic in the packaging can contribute to plastic pollution, which alters habitats and natural processes, reducing the ecosystems' ability to adapt to climate change.
On the other hand, there are some brands that have introduced packaging solutions that are reusable and recyclable, such as Chanel, Fenty Beauty and Kerastase, which offer refillable glass or aluminium packaging for their products. 
Materials such as glass and aluminium are durable enough to sustain multiple refills and can be endlessly recycled. Other similar materials brands can consider when designing refillable packaging are paper, cardboard, metal and bamboo.
Consumers need guidance
Reusable packaging is a $100 billion market that is only getting bigger, with a 2030 target for 50% of all packaging to be reusable. Despite the demand for refillable packaging, consumers are still shopping for convenience and, without clear guidance on how to refill, this might cause them to abandon refillable items.
There are four solutions – refill at home, return from home, refill on the go and return on the go, with brands such as Cif, Smol, M&S and Body Shop adopting each, respectively.
Yet, a survey revealed that 66% of consumers don't think supermarkets and brands are doing enough to provide reusable/refillable or packaging-free options.
Meanwhile, 93% said they would like to see more refill options. And 32% said that a lack of convenience was a barrier to them doing more to reduce plastic use, rising to 41% in those under 25s – highlighting the critical need to make reuse and refill options more readily available, especially when looking to engage younger consumers.
It's vital that brands provide clear guidance on how to refill a product, whether through messaging within the packaging or on their website and social media, to ensure a clear product journey.
Here's what brands should consider when offering refillable packaging:
If there's demand for a refill of the product in the first place.
The purpose of the product and what materials they plan on using. Ask if it's recyclable if consumers do decide to throw it away.
How the product is made – i.e. how much energy is used to produce and transport it.
If the customer has received clear guidance on how to refill the product – e.g. is the product refill at home, return from home, refill on the go or return on the go and if it is, issue clear instructions.
How to improve the customer buying journey to create a circular economy and how feedback can improve eco-initiatives.
Providing a genuinely sustainable solution
In today's society, where there's so much knowledge and information available on how brands can improve their environmental impact, it's not enough to introduce refillable packaging solutions that haven't been well thought out from concept to design and throughout the customer journey.
To create a truly circular economy – where reusable packaging is as eco-friendly as it can be – brands must consider the product and its environmental impact in tandem during the initial planning stages.
And to truly master closed-loop packaging that is a genuinely sustainable solution, they must continue to support the consumer for the entirety of the product's life cycle.