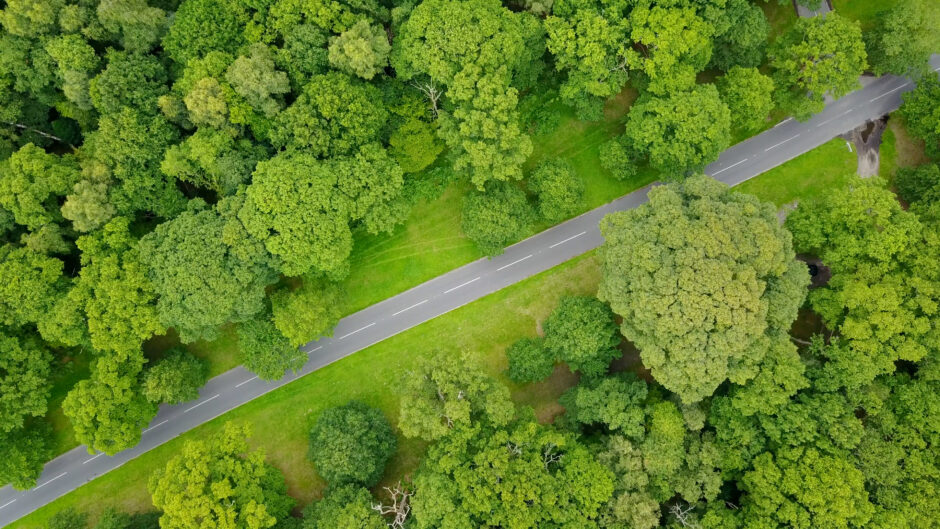 Carbon accounting platform Watershed has announced a partnership with advanced carbon market mechanism Frontier, to bring new carbon removal technology credits to its client base.
Watershed's client base represents a new expansion of buyers of carbon removal credits.
The carbon accounting platform provides access to credits from carbon removal projects, ranging from direct air capture and bio-oil sequestration to reforestation and biochar.
Enabling corporates to buy qualified credits in the same ecosystem as measurement and reporting of emissions could ease market development.
The partnership will broaden access to climate-critical permanent carbon removal technologies, by enabling buy-in for Watershed customers at a wide range of commitment sizes. It means that now companies can use one platform in order to measure and report their footprints, as well as buying removal credits to offset that.
While projects such as Frontier and the First Movers Coalition are focusing on the market, analysis from BeZero Carbon showed that, at the moment, 96% of credits are bought bilaterally, from CDR suppliers to consumers, not through an intermediary.
This means that those who are purchasing the credits have the internal resources to do due diligence on each of the projects, and then pay relatively high prices on top of that for the credits. The addition of Watershed's client base as potential purchasers could see an acceleration of market growth as that work will already have been done.
Watershed's customers are already buying advanced carbon removal
Watershed's carbon accounting platform users, including Boom Supersonic, Canva, SKIMS, and Zendesk, will be the first customers to participate in Frontier through the platform, as part of a new phase of expanded access to Frontier's permanent carbon removal solutions.
The Frontier mechanism enables businesses to make upfront carbon removal purchases without being overly exposed to the risks of investing in nascent technologies by investing in a diverse range of carbon removal startups and aggregating them under a single portfolio.
At present, it is funded by Stripe, Shopify (NYSE:SHOP), Alphabet (NASDAQ:GOOG), Meta (NASDAQ:META) and McKinsey, as well as the tens of thousands of businesses that use Stripe's Climate platform to contribute a small portion of their revenues. 
Understanding Frontier's advanced market commitment (AMC)
Frontier operates under an 'advance market commitment' model, meaning that its backers are effectively purchasing a service that is not yet being delivered. It is hoped that this approach will send a signal of market demand to researchers, entrepreneurs and investors that there is a growing market for carbon removal technologies. 
Buyers decide how much they wish to spend on carbon removal each year between 2022 and 2030, leaving Frontier to combine their commitments into an annual demand pool. Carbon removal projects can then apply to be considered for funding, and will be selected based on their alignment with a strict set of criteria designed to ensure their scalability, economic viability, and overall effectiveness. 
The fund is expected to purchase an initial $925 million worth of carbon removal between 2022 and 2030. These investments are to be made in multiple cycles, with new startups being added to the fund's portfolio in each round. So far the mechanism has a portfolio of 15 projects in total. 
While many of the technologies under development may take some time, it's worth nothing that Climeworks has just delivered the first fully accredited and verified carbon removal credits to Microsoft, Shopify and Stripe. The credits were generated at its Orca plant in Iceland, using Carbfix's mineralisation technology.
Linking access to carbon removal credits from an accounting platform drives market growth
The Watershed-led cohort includes companies of a range of sizes, in diverse geographies, and across sectors including apparel and aerospace. Watershed says that customers will have the opportunity to participate in Frontier through the partnership, which the company says will be "supercharging cross-economy access to high-potential carbon removal technologies and companies".
The company added that it hoped the participation of Watershed customers will "set a new standard for ambitious climate action for companies across the economy."
"Watershed's partnership with Frontier enables a fast-growing network of companies in the Watershed Marketplace to support the nascent carbon removal ecosystem," said Nan Ransohoff, head of Frontier. "We hope this makes it much easier for any company, regardless of size or sector, to make high-quality permanent carbon removal part of its corporate climate program, alongside emissions reduction."
Access to credits is part of Watershed's enterprise service
"Our unprecedented partnership with Frontier means that companies of all sizes will be able to meaningfully buy into the most promising permanent carbon removal pathways – paving the way for a thriving sector whose success is critical to hitting climate goals," said Watershed co-founder Christian Anderson. "This is the next phase in Watershed's mission to help companies across sectors, geographies, and scales uplevel their climate ambition. We're excited to lead the way alongside Frontier and our customers to spearhead the future of carbon removal technology."
Access to carbon removal solutions is a key part of Watershed's enterprise climate platform, which helps businesses measure, report, and act on their carbon footprint. The enterprise platform helps companies measure Scope 1, 2, and 3 of the Greenhouse Gas Protocol, and offers state-of-the-art methodologies for remote work, cloud computing, cryptocurrencies, food, apparel, and more. Watershed says it integrates tens of thousands of emissions factors from government publications, including DEFRA and EPA, LCA dashboards such as Ecoinvent, academic research, and company reports.
The partnership builds on Watershed's existing suite of high-integrity carbon removal options already offered to customers in the Watershed Marketplace. So far, Watershed customers have purchased carbon removal from over 30 different nature-based and permanent carbon removal projects, from direct air capture and bio-oil sequestration to reforestation and biochar.
Growing market need for carbon removals
As countries and companies double down on achieving ambitious climate goals, scaling permanent carbon removal solutions is a critical piece of the puzzle. Greenhouse gas emissions can be drastically reduced by electrifying transportation, transitioning to renewable energy, and stopping deforestation, but more than a quarter of today's emissions may need to be removed if the 2050 goals are to be reached.
BeZero argues that engineered CDR can be highly scalable, which addresses the difficulty of the current trade-offs for Nature-based emissions reduction of land use versus emission action. By 2050, 70-225 GtCO₂ of cumulative removal will be needed, but if this was to be solely fulfilled by afforestation, for example, it would require 500-1500 million hectares of land, almost the entire land area on Earth. If this was to be fulfilled by direct air capture, it would require just 100-300 thousand hectares of land.
BeZero's analysis of IPCC, BloombergNEF and the Taskforce for Scaling Voluntary Carbon Markets models found that, by 2030, with a market size of 1.5-2 billion tonnes per annum, 44% of the VCM are expected to be avoidance credits – and of these, 56% would be removal credits. That suggests nearly 25% of the overall market. So far, an estimated $53 million has been spent on CDR credits by corporate purchasers, all of which have taken place in the last two years.
As demand for high-integrity carbon credits grows, carbon removal is likely to gain traction. There is no doubt that natural climate solutions have an important role to play, but they need to represent, additional and permanent reductions in CO2. Removal can easily be identified as additional, and with different engineering solutions providing sequestration in centuries or millennia, they are likely to grow in appeal.