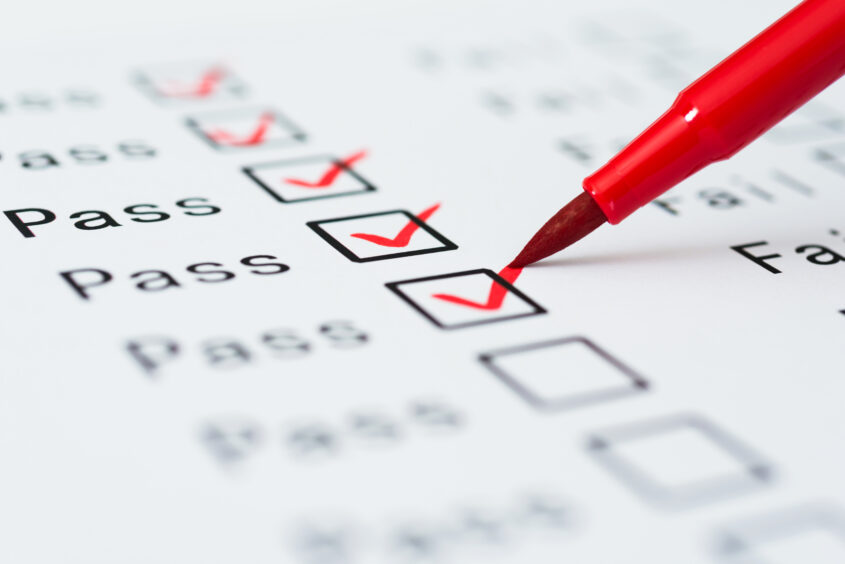 Encamp, a company specialised in environmental data management, has launched a new reporting platform that helps operators to remain compliant with evolving regulations on hazardous waste. 
Encamp's platform helps users to monitor, develop and report on their compliance with US regulations on hazardous waste.

 

Policymakers around the world are continuously evolving their approach to waste management, making it difficult for operators to remain up to date.

 

The introduction of stricter waste regulations is likely to drive the development of technological solutions that can provide transparent insights into the management process.

 
The new solution is designed to be used by environmental, health and safety (EHS) professionals working within the hazardous waste industry. It is specifically tailored to support them in demonstrating their compliance with the US Resource Conservation and Recovery Act (RCRA), a continuously updated set of national regulations on the proper management of solid waste. 
"Hazardous waste compliance requirements laid out in RCRA and by state agencies are not to be taken lightly, and the penalties reflect this," explained Luke Jacobs, Encamp's co-founder and chief executive. "Encamp's platform and compliance experts work together to ensure mission critical compliance requirements are continually met by EHS teams at the world's most dynamic companies." 
An end-to-end solution for hazardous waste management
Through Encamp's platform, users are able to visualise all of their data via a singular, centralised dashboard. This could include variables relating to waste generation, transportation or disposal, which would normally be recorded through a number of separate sources. 
The dashboard can be customised to provide various insights, ranging from granular analysis of individual waste streams to a broader overview of multiple facilities spread across several states. It can be connected to both internal and external systems, gathering data throughout the waste management process. With all of their relevant information presented through comprehensive visualisations, users are able to quickly assess different trends and identify potential issues. 
Taking one step further, Encamp's software supports users in transparently reporting on their activities. With the information it has gathered, it is able to automate the numerous forms, mailings and fee payments associated with both national and local regulations. 
Furthermore, the platform automatically recognises which state each facility is operating within, and provides guidance on what they must do to remain compliant. Users may receive this guidance in the form of generator statuses or recommended tasks, or through the consultancy services offered by Encamp's team of compliance specialists. 
Ultimately, the solution is intended to modernise the management and compliance practices of EHS professionals by enhancing the visibility of the hazardous waste system. Where the industry has historically relied on manual data management processes, Encamp intends to provide a streamlined alternative that requires less time and fewer resources.  
With its reporting capabilities and accompanying guidance, the platform is also expected to ensure that its users do not fall behind on regulatory changes that could lead to harsh penalties such as fines or even imprisonment. 
Waste regulations are continuously developing
Governments across the world are continuously revising their waste regulations, while also introducing new rules to reflect current issues. The RCRA provides just one example, as it remains under consistent development by the US Environmental Protection Agency. Similarly, the UK's department for environment, food & rural affairs is regularly updating the country's overall Resources and Waste Strategy. 
As policymakers continue to focus on the development of more sustainable waste systems, the penalties for failing to comply with the most recent legislation are likely to become harsher and more strictly enforced. These changes pose a significant threat to operators within the waste management industry, who may find themselves facing substantial penalties simply for failing to remain up to date. 
With the broader trend towards more stringent environmental disclosure mechanisms, these risks may not be limited to waste operators alone. As more and more companies are expected to report on their waste footprint, whether on a voluntary or mandatory basis, they may also suffer the consequences of non-compliance within the management process. 
Technological solutions in the waste management industry
Without comprehensive data, operators within the waste management sector would essentially be flying blind in their efforts to comply with evolving regulations. They would be unable to provide customers with transparent information into their process, and would therefore be less likely to succeed in reassuring them that their value chains were not exposed to potential risks. 
On the policy level, there is little hope that much-needed efforts to improve the sustainability of waste management systems can be delivered without clear insights into the processes actually taking place. Indeed, the introduction of stricter legislation seems largely pointless without the granular insights needed to ensure that it is effectively enforced. 
Technological solutions, such as has been developed by Encamp, can address these issues by ensuring that important data is easily collected, accessed and understood. In doing so, they could improve the transparency of waste management systems and drive the adoption of more sustainable approaches. 
Given the benefits this could bring to all stakeholders involved, the demand for smart waste solutions seems likely to rise. This presents a new opportunity for others in the waste industry to follow Encamp's example in the development of innovative technological management systems.