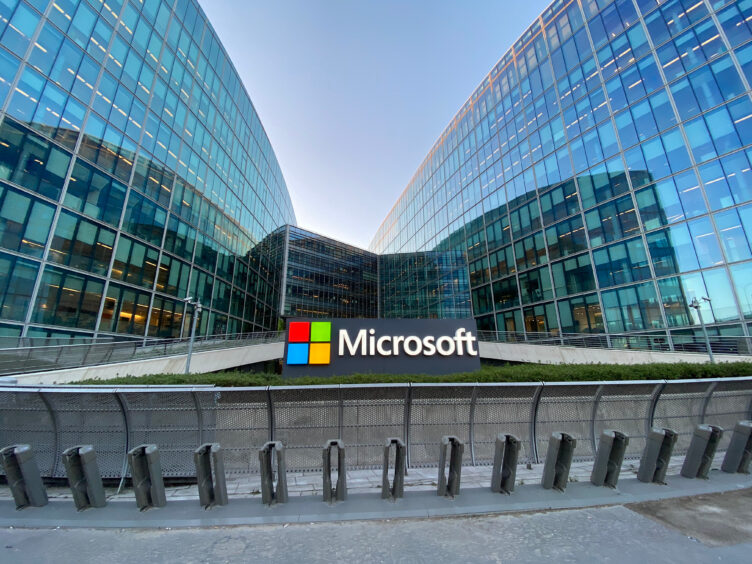 US climate tech company CarbonCapture has announced that its CO2 direct air capture (DAC) system is to provide Microsoft (NASDAQ:MSFT) with engineered carbon removal credits.
Carbon removal solutions are growing globally, but there has been criticism that they are a delay tactic to meaningfully reduce emissions.
Experts argue short term prioritisation of actual abatement should be prioritised, only using removals for long term needs.
Microsoft's deal with CarbonCapture continues its path to scaling up a range of approaches to carbon removals.
CarbonCapture designs and manufactures modular DAC systems that can be deployed in large arrays. Currently, the company is developing Project Bison, a large DAC facility in Wyoming, that will follow a phased rollout plan to capture and store five million tons of atmospheric CO2 per year by 2030.
It is expected to be the first commercial-scale project to use Class VI injection wells to permanently store CO2 captured from ambient air using DAC technology, and the first mass-scalable DAC project in the US.
Adrian Corless, chief executive and chief technical officer at CarbonCapture, said: "Validation of CarbonCapture's scalable approach to DAC from a forward-thinking company like Microsoft is an important signal to the entire market, demonstrating the value of high-quality carbon removal credits."
Microsoft and carbon removals in its journey to carbon negative
Microsoft considers itself a carbon-neutral company, and has committed to being carbon negative by 2030 and to removing all of its historic CO2 emissions by 2050. That is to be achieved through the purchase of removal credits to offset all the emissions created since the company's founding in 1975.
"Purchasing DAC carbon removal credits is an important part of Microsoft's pursuit of permanent, durable carbon removal," said Phillip Goodman, director of the carbon removal portfolio at Microsoft. "This agreement with CarbonCapture helps us move toward our carbon negative goal, while also helping to catalyse the growth of the direct air capture industry as a whole."
As DAC facilities begin to come online over the next several years, corporations such as Microsoft are playing a necessary role in helping to scale capacity by committing to advanced purchase agreements.
CarbonCapture believes that its modular open systems architecture, combined with the company's technology platform, will allow for plug-and-play upgrades, mass production, unlimited scalability, and rapid technology iterations. Its systems capture atmospheric CO2 for either permanent removal or for use in low-carbon synthetic fuels, concrete and other industrial products.
Carbon negative, carbon neutral and net zero
Understanding what is meant by the differences between being carbon neutral, net zero and carbon negative can be a challenge. Carbon negative can be understood to be 'climate positive' in that the activity goes beyond net zero. In order to achieve this, companies must offset more than their emissions, or capture and store the equivalent of those emissions.
Microsoft claims to have been carbon neutral globally since 2012 and has committed to becoming carbon negative by 2030.  The company's sustainability transition began with the reduction of carbon emissions in its operations, products and supply chain. As of 2021, Microsoft powers around half of its data centres with renewable energy, either through Microsoft-owned generation or power purchase agreements (PPAs).  The company announced plans in 2021 to become 100% renewable powered by 2025.
The tech giant has contracted at least 2.5 million metric tons of carbon removal over 2021 and 2022. Recent deals include an agreement with Climeworks and a deal and investment into Heirloom. It has also set up a $1 billion Climate Innovation Fund to accelerate the global development of carbon reduction and removal.
What is carbon removal?
There is a proliferation of new carbon removal technologies and processes being developed across the world, both natural and mechanical. These range from turning carbon into rocks (mineralisation), to direct air capture, to burying carbon in depleted oil and gas reservoirs.
Carbon removal is not the same as carbon capture and storage (CCS) technologies. Carbon removal directly takes out existing carbon from the atmosphere or biomass, whereas CCS technologies are about the storage or use of CO2 that is in the process of being emitted.
This approach has proven particularly appealing to heavy-emitting sectors, such as fossil fuels, but it remains relatively uncommercial. Despite this, and the continuing debate around its use, companies are getting more ambitious in their carbon removal commitments as they seek to achieve their climate goals and demonstrate their alignment with emerging legislation. 
Growing appetite for carbon removal
Estimates suggest that, in order to achieve net zero by 2050, up to two billion tons of CO2 must be removed by 2030. Some estimates have suggested that we may need to remove 6-10 billion tonnes annually by 2050. As such, the question of scalability cannot be taken lightly, with the likelihood being that we must adopt every option available. The key question over carbon removal is whether or not it makes a positive contribution in the short term.
According to BloombergNEF, carbon capture technologies are beginning to gain traction. It projects that global capacity will increase sixfold within the next decade, and notes that carbon capture received $3 billion in investment within the first 10 months of 2022. 
The latest IPCC Synthesis Report acknowledged that the role of carbon storage will be key, but noted that the lead time of delivering some of these options (especially in relation to technical carbon removal) could allow vested interests to continue operating as usual as they await a complete solution.
This is described as the 'overshoot' problem. Overshoot is the idea that we can breach the 1.5°C warming guardrail set in the Paris Agreement, and then use carbon removal to stabilise temperature rise and reduce back down to 1.5°C over time. The IPCC warned that overshoot "entails adverse impacts, some irreversible, and additional risks for human and natural systems, all growing with the magnitude and duration of overshoot". So, while carbon removal is going to play a critical role, it must be used carefully.
In early 2023, the Net Zero Asset Owners Alliance released a paper which said that its members should not use carbon removals to meet interim targets. The idea is that today's action on shifting emissions pathways should be prioritised as, the longer the delay in such action, the heavier the implied use of removals.
The Alliance said that without effective government frameworks, the use of carbon credits will play a key role in abatement. It said in a statement: "The use of carbon credits as complementary instruments to abatement strategies requires an immediate increase in the quality of carbon credits, leading to higher carbon prices. In essence, this means formalizing the use of carbon credits as a market proxy for a global carbon tax. This market proxy will grow, institutionalise, and increase the transparency and integrity of voluntary carbon markets – the best available solution in the absence of rising price corridors and policy support mechanisms."