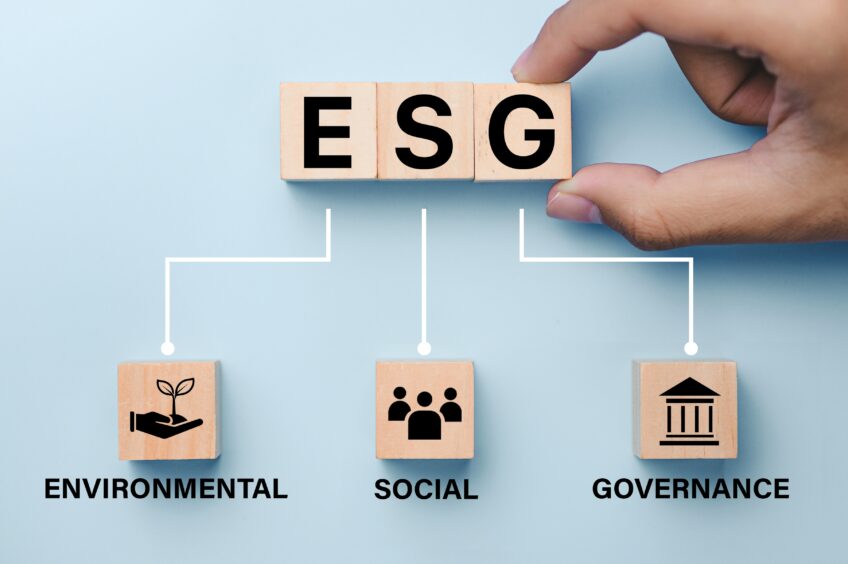 New research from ESG Book shows the rapid growth of sustainability-based policy interventions – up 155% since 2011 – as ESG regulation shapes financial markets.
1,255 ESG policy interventions have been introduced worldwide since 2011, compared to 493 regulations published between 2001 and 2010 – an increase of 647%.
With the global reporting landscape becoming ever more complex, corporates are struggling to navigate the latest regulatory changes.
As standardisation increases in line with growing stakeholder expectations, corporates must stay ahead of regulatory changes to survive a complex market environment.
As the global reporting landscape has grown more complex, it has become increasingly challenging and time-consuming for companies and investors to understand what, where and how they should be disclosing their relevant information.
Dr Daniel Klier, chief executive of ESG Book, said: "ESG regulation is today a hot topic, sparking debate across financial markets. On one hand, proponents argue that it is a vital step towards creating a more sustainable and resilient world, where businesses are held accountable for their environmental impact, social responsibilities, and governance practices. On the other hand, some critics argue that ESG regulation burdens companies with excessive compliance, and can hinder economic growth."
"The sharp rise in ESG regulation is only going to continue, however, as markets seek more effective and transparent allocation of capital to sustainable outcomes. Through the Reporting Exchange, we provide corporates with the tools necessary to navigate an increasingly complex global reporting landscape."
Key regulatory frameworks to watch
Companies that are subject to the EU's Corporate Social Resonsibility Directive CSRD will have to report according to European Sustainability Reporting Standards (ESRS). This includes reporting on nature impacts, with first disclosures expected in 2025 for larger organisations.
The draft standards were developed by the EFRAG, an independent body bringing together various different stakeholders, and will be tailored to EU policies while building on and contributing to international standardisation initiatives. They are aligned with the Global Reporting Initiative's (GRI) Reporting Standards, the ISSB and with the latest recommendations of the TNFD. With this scope, they are expected to deliver full interoperability for the avoidance of double disclosure.
In the ESRS, from the perspective of climate transition, addressing and reporting on land use change and deforestation will be given equal priority to the disclosure of emissions reduction and the phase out of fossil fuels. ESRS E4 focuses primarily on providing guidance and setting a framework for biodiversity reporting, rather than strict requirements.
According to Business For Nature, the CSRD represents "the most advanced sustainability reporting framework globally and have the potential to significantly raise the bar for corporate action and disclosure on nature".
In terms of finance, the Sustainable Finance Disclosure Regulation (SFDR) sets the sustainability-related disclosure requirements for financial market participants, financial advisers and financial products. It is intended to improve disclosures to enable comparability for investors, in the hope of reducing adverse sustainability impacts and incidences ofdis greenwash.
Among the mandatory disclosures, the SFDR sets out progressive disclosure obligations around biodiversity (among 43 mandatory items) for asset managers and other financial actors. The first aspect of biodiversity disclosure focuses on biodiversity and ecosystem preservation practices, while the second is around threatened species and protected areas.
Compliant firms must demonstrate that the economic activity is not negatively affecting biodiversity-sensitive areas. This can be done through demonstrative evidence of ecological assessments, due diligence, and continual monitoring of any impacts – positive or negative.
In one of its guidance documents, the TNFD provided the SFDR example "as a leading jurisdictional standard setting out nature-related disclosure indicators and metrics for financial institutions".
Under the recently agreed Global Biodiversity Framework (GBF) countries have agreed to act on the protection of nature and biodiversity, targeting 30% globally by 2030 – and that is likely to drive its own set of regulations.
Target 15 of the overall agreement GBF focuses on the role of businesses in managing and disclosing their impact on nature. Greater transparency can lead to greater accountability and, given the risks involved, could drive more dramatic action. It means that there is a target for the 196 signatory countries to encourage and enable businesses to "regularly monitor, assess, and transparently disclose their risks, dependencies and impacts on biodiversity".
Erin Billman, executive director of SBTN has warned that that is likely to result in more regulatory controls, such as taxes and fines, subsidy reforms, stricter rules on land development, and trade policy.
Where does the analysis come from?
The latest analysis is taken from the Reporting Exchange, ESG Book's solution that provides access to real-time ESG reporting requirements, standards, and indicators. Originally developed by the World Business Council for Sustainable Development (WBCSD), the Reporting Exchange is the world's largest ESG policy and regulation database.
Now delivered through ESG Book's digital platform, the Reporting Exchange covers over 2,400 ESG regulations covering more than 80 jurisdictions worldwide, which are updated in real-time. ESG Book has also digitised and mapped over 1,700 unique ESG reporting indicators across the dominant industry standards and frameworks, enabling users to better meet growing disclosure requirements.
The Reporting Exchange enables users to monitor more than 100 subjects across environmental, social, and governance dimensions for over 100 sectors worldwide, with the majority of ESG regulations spread across four main themes including climate, human rights, biodiversity, and diversity and inclusion.
Users can also explore over 1,700 unique quantitative ESG reporting indicators, digitised and mapped across the dominant industry standards and frameworks including the Sustainability Accounting Standards Board (SASB), Global Reporting Initiative (GRI), Task Force on Climate-Related Financial Disclosures (TCFD), and Sustainable Finance Disclosure Regulation (SFDR).
ESG Book serves over 100 institutional clients, including some of the world's largest financial organisations including BNY Mellon, Citi, JP Morgan, HSBC, and State Street. In April 2023, it was announced that ESG Book's data is now accessible on every Bloomberg Terminal worldwide, and available as the only third-party ESG data feed for Bloomberg Data License customers.