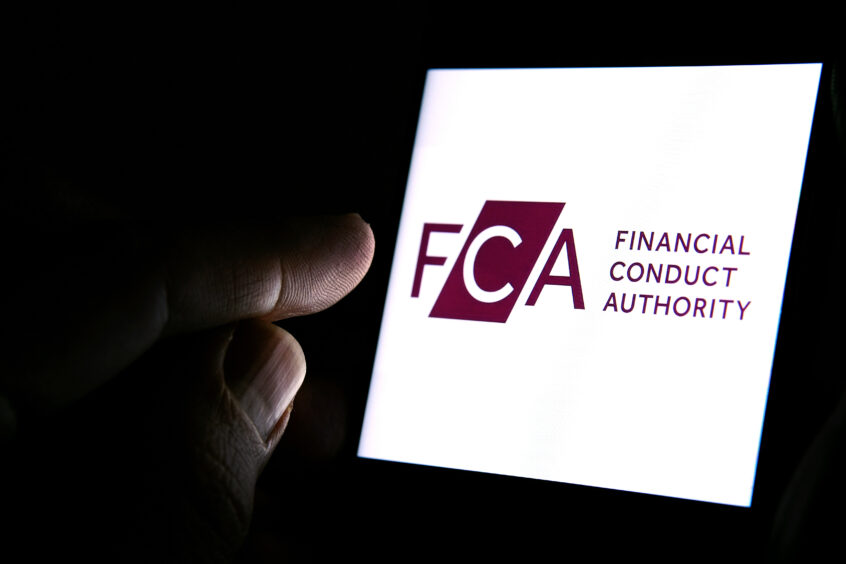 As the Financial Conduct Authority (FCA) works on new rules to prevent greenwash in investment products, a group of MPs is asking to include consumers in the equation.
The FCA wants to introduce criteria that a UK investment fund would need to meet to describe itself as 'sustainable', 'ESG', 'green' or similar. 
According to the Treasury Committee, the regulator did not take into account what will happen to consumers who have been misled and are losing money as a result.
Deciding who should pay and how rules will be enforced may move the needle in terms of how investment providers behave.
The UK's Treasury Committee has asked the FCA to spell out whether victims of greenwash will have to pay to move investments to funds properly labelled as 'sustainable'.
FCA plans new rules
The FCA is looking to introduce criteria that a UK investment fund would need to meet to describe itself as 'sustainable', 'ESG', 'green' or similar. In October 2022, the watchdog proposed a series of measures intended to protect consumers and improve trust in sustainable investment products, part of a wider strategy to build trust and integrity in ESG-labelled instruments, products and the supporting ecosystem.
The decision came following revelations that some 'sustainable' investments had invested in oil and gas giants Shell (LON: SHEL) and ExxonMobil (NYSE:XOM), leading to accusations of greenwash. Indeed, an October 2022 study by ESG Book found that 95 climate funds were not fully aligned with the Paris Agreement's goal – suggesting just how much the waters are murky when it comes to ESG investing.
The risks to the consumers
The Treasury Sub-Committee on Financial Services Regulations, which scrutinises regulatory proposals, warned that consumers who currently invest in funds guilty of greenwashing may have to pay to move their investments into new 'sustainable' funds. 
Indeed, the FCA's analysis did not consider additional costs to the consumer of their time spent reconsidering which products they wish to invest in, and which they wish to divest from. It also did not consider the cost to the consumer of having to incur transaction costs from selling investments they are told no longer meet their requirements as ESG investments, and buying new ones which do.
The cost-benefit analysis made "no attempt", the Committee said, to evaluate the costs incurred by consumers when their investments are reallocated to different funds. The funds they sell will be sold at lower selling prices, and the new investments they buy will be at higher buying prices.
There was also "no attempt" to put a cost on the potential for the proposed new disclosures to change the fundamental prices of the funds themselves. It is possible that at the point when a fund ceases to be able to market itself as 'sustainable', it will experience a large-scale simultaneous exit from investors who have mandated their asset managers to only invest their money in 'sustainable' funds. 
In the event of large-scale sell-offs, the underlying values of assets within such funds may also be impaired as funds either rebalance or, depending on the nature of the fund, are forced to meet withdrawals. Consumers selling their existing investments in a sellers' market will achieve lower returns, contributing to consumer detriment.
Who is going to pay?
The cross-party Committee of MPs called on the regulator to conduct a more detailed cost-benefit analysis of its proposals. It asked what enforcement work the FCA will be doing to tackle funds that have misled consumers, and if there is a risk that tighter regulations could drive funds away from ESG investing or out of the UK, reducing consumer choice.
"Consumers who invested in funds believing they were doing their bit to save the planet must not be made to bear the cost of moving if they find out their fund isn't so green after all," said Harriett Baldwin MP, chair of the Treasury Committee. "Without a comprehensive cost-benefit analysis, the regulator's proposals are lop-sided. Further work on what the costs are going to be, who will pay, and how the regulator will enforce the rules is clearly necessary."
The question remains on what party will have to pay the financial damage of greenwash: should it be the fund manager, the investment platform, or both? If compensation to consumers is included in the upcoming regulation, the cost of greenwash will rise exponentially, prompting companies in the financial sector to establish tighter scrutiny processes – or drop ESG offerings altogether as the MPs are fearing.
"The FCA has publicly committed to combat greenwashing through new rules and regulations on asset managers, which puts it ahead of many other financial agencies worldwide. Redress is a simple tool which could be used more universally, even in the absence of more robust regulations and enforcement regimes, although it may be hard to calculate damages (beyond extra transaction fees)," commented Josh Gregory, founder and chief executive at investment app Sugi.
"If the FCA's new system for tackling greenwashing works as intended, including through clear labelling that keeps the interests of the consumer front-and-centre, instances of greenwashing should radically reduce. However, no system's perfect – and the FCA still needs a robust enforcement mechanism to handle cases where asset managers have been less than truthful."