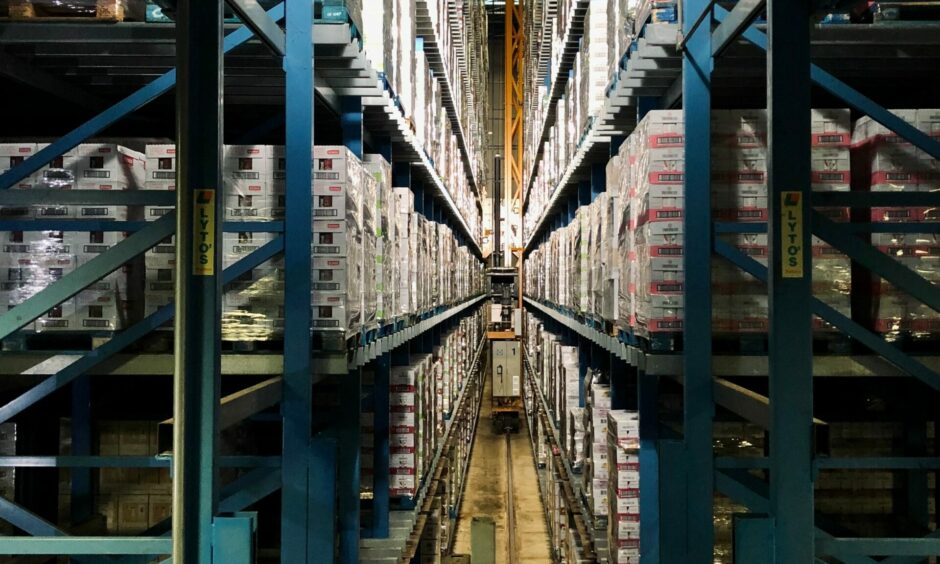 The UN Global Compact released new guidance, 'Just Transition in Supply Chains', to help companies better manage climate risks.
There is enormous potential for growth in making the world more sustainable, while continuing with business as usual is set to damage people and the environment.
Effective transition, however, requires the concerns of individuals to be addressed, and that workers are not suddenly thrown out of industries

–

in a managed and fair process.
The longer that transition is delayed, the more likely that policy changes will be sudden and companies must plan to address shifts in market dynamics.
Just Transition in Supply Chains shows that this can be done by placing the concept of a Just Transition at the centre of transition planning and risk management strategies and as a key pillar in the overall management of supply chains. The guidance follows its November 2022 initial release of guidance for companies in addressing transition.
What is a Just Transition?
The Just Transition means making the economy more sustainable in a way that is as fair and inclusive as possible to everyone concerned, creating decent work opportunities and leaving no one behind. Climate impacts and risks can have knock-on effects along supply chains, affecting businesses, workers, livelihoods and communities.
At its heart, the implementation of a Just Transition means companies embedding principles around social dialogue, labour rights and decent employment into climate risk management strategies to deliver shared benefits for businesses, workers and communities.
The Just Transition Centre (JTC), established in 2016 by the International Trade Union Confederation headquartered in Brussels and closely associated with the OECD (Organisation for Economic Co-operation and Development), records that it was during the 1990s when North American trade unions began developing the concept of just transition.
"Initially, trade unionists understood just transition as a programme of support for workers who lost their jobs due to environmental protection policies," says the centre.
"This is still how many outside the union movement see just transition …  as focused only on softening job losses in sectors such as coal."
"Over time, however, just transition came to mean something much broader for unions and their partners: A deliberate effort to plan for and invest in a transition to environmentally and socially sustainable jobs, sectors and economies."
It's not just the UN pointing out the importance of a Just Transition, but it is becoming a focus at the domestic level too. The UK's Energy Transitions Commission recently pointed out: "Rapidly scaling sustainable, diversified, and resilient clean energy supply chains is key to achieving net-zero targets on-time and at as low a cost as possible."
Companies have a unique role to play in ensuring fairness in the transition to net zero
Sanda Ojiambo, chief executive and executive director of the UN Global Compact, said: "Companies have a unique responsibility to ensure supply chains are at the heart of a just transition towards decarbonisation to pave the way for a greener, fairer, and more prosperous future for their business, workers, and wider communities."
Companies also need to engage with affected stakeholders to ensure the adequate management of the impact on the communities surrounding the transition of their business operations. Moreover, an open and transparent dialogue is expected to facilitate the inclusion of diverse perspectives, fostering trust and ensuring that the plan meets the various unique needs and aspirations of different stakeholders.  This is not only crucial for a company's own operations, but also for their supply chains.
Understanding the importance of supply chains
Corporate climate actions targeting company supply chains have gained relevance in recent years, since value chain emissions are on average 11.4 times higher than companies' operational emissions. Previous analysis from Mckinsey suggested that supply chains could account for 80% of the overall greenhouse gas footprint and 90% of the impact on air, land, water, biodiversity and geological resources.
Investors increasingly expect companies to improve their performance in terms of supply chain sustainability – and report how they're doing so. The actions taken by businesses to reach net zero often require them to seek new inputs to supply chains, technologies and skills, which can result in unexpected labour and social risks.
This includes impacts on workers' employment across different sectors and labour issues in the supply chains, including child labour, hazardous working conditions and adverse impact on communities, including Indigenous communities.
Måns Nilsson, executive director of the Stockholm Environment Institute – one of the co-authors of the brief – said: "The sustainability and climate resilience of supply chains have received increased attention among businesses and policy makers. It's therefore been a great opportunity to work together with the UN Global Compact partners on just transition and demonstrate how embedding social considerations into business-led climate action in supply chains can benefit businesses, workers and communities."
SGV Take
The importance of effective management of supply chains cannot be overestimated in terms of building a sustainable future but, given growing inequalities, the energy crisis, the cost of living crisis, and the loss of trust between leaders and citizens, ensuring that transition is just is going to play a crucial role. While governments can set frameworks, it is how companies choose to adapt and respond that defines the operational impact.